ADVERTISEMENT
SHARE PROMOGRAM

ASI NEWS


Traffic Builder Debuts
ASI's new Traffic Builder service helps drive customers to distributor websites, increase online visibility and deliver qualified leads to boost sales.
Find out more.

ESP Web Adds More Wow
Ten+ new features include "Joe Show" videos, supplier pavilion and easier customization.
Find out more.



ESP WEBSITES


ASI welcomes the following suppliers to the ESP Websites network.
Find out more.



ASI STORE




Find, review, and purchase the latest exclusive ASI

products...
Find out more.


ADVERTISEMENT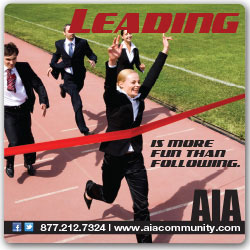 European Pharma Industry Restricts Promo Products
The European Federation of Pharmaceutical Industries and Associations (EFPIA), a drug maker's trade group, has voted to ban the distribution of promotional products in doctor's offices and at medical conferences beginning on January 1, 2014. The decision comes five years after the Pharmaceutical Research and Manufacturers of America made similar changes to its interactions code, hoping to stop drug companies from influencing medical professionals through gifts.
"This decision comes at a very bad time, since business in most European countries is declining and pharma is still a big spender, about 15%-20% of the industry total," Michael Nick, chairman of Germany-based Senator Global, recently told Counselor. "Compensation is very difficult. The fight for market share will increase. Financially weak suppliers and distributors with a larger portion of pharma business will suffer."
In response to the EFPIA vote, the European Promotional Product Association (EPPA) and other pro-ad specialty officials are considering legal action. Multiple executives have written to European Union competition authorities arguing the EFPIA ban violates antitrust law. "We're putting a lot of pressure on EFPIA and their members," said Michael Freter, managing director of the Promotional Products Service Institute, commonly known as PSI. "I've written personal letters to the board and the members to avoid the ban. We are also coordinating similar things with the associations."
EFPIA officials, though, believe the promotional products ban is a necessary step to increase transparency and earn public trust. "It is in the public interest that health care professionals are not influenced by gifts," Richard Bergstrom, the director general of EFPIA, told The Financial Times. "I take note that hoteliers, restaurants and airlines have not complained officially when we have curbed excessive marketing practices in the past."
While recent pharmaceutical marketing guidelines in the U.S. have generally been more restrictive than those throughout most of Europe, both Great Britain and France already have tough regulations in place, according to Nick. Stricter rules throughout Europe, though, would present greater challenges for ad specialty firms. "We fight and remain positive," Nick said.