ADVERTISEMENT
SHARE PROMOGRAM

ASI NEWS


ESP Web Adds More Wow
Ten+ new features include "Joe Show" videos, supplier pavilion and easier customization.
Find out more.

ASI Radio Turns 5
Industry's first and only radio show celebrates 5 years of informative, innovative content with 5 lively co-hosts Tuesdays at 10:30 a.m. ET.
Find out more.



ESP WEBSITES


ASI welcomes the following suppliers to the ESP Websites network.
Find out more.



ASI STORE




Find, review, and purchase the latest exclusive ASI

products...
Find out more.


ADVERTISEMENT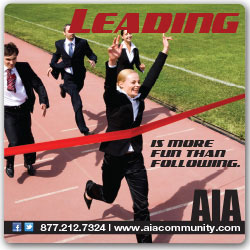 Apparel Imports Unaffected By Bangladesh Trade Restrictions
The Obama administration's decision to suspend Bangladesh's special trade privileges last week will not affect U.S. apparel companies' ability to import garments from the Asian country, but may exacerbate negative perceptions that could present business challenges for American manufacturers who produce clothing there, industry insiders said Monday.
Late last week, President Obama suspended Bangladesh's ability to export certain products to the U.S. duty-free. The restrictions were, in part, prompted by factory fires and a building collapse that claimed the lives of more than 1,200 Bangladeshi garment industry workers within the last year. Nonetheless, the trade suspensions do not apply to Bangladesh's lucrative textile and apparel industry, which accounts for about 80% of the nation's exports. In fact, the restrictions impact less than 1% of Bangladesh's exports to the U.S.
"It's a symbolic gesture," said David Bebon, CEO of DBEBZ Apparel, which manufactures garments in Bangladesh. "It's something the U.S. government is putting in place to signal to the Bangladesh government that they better get involved and make working conditioners safer. It's a way of saying it's time to improve building safety, fire prevention measures, and to allow workers the right to organize." Ira Neaman, president of Vantage Apparel (asi/93390), offered a similar evaluation: "Really, this is an advisement to the Bangladesh political system to do the right thing and to be more sensitive to worker safety."
While importing apparel from Bangladesh won't be directly affected by the recently announced restrictions, some like Bebon say the renewed negative focus on a country with a considerable image problem when it comes to worker safety could create perception problems that impact the bottom lines of manufacturers. "It could cause some customers and prospects to say, 'Nope, we don't want anything from 'Bangladesh,'" Bebon told Counselor.
Neaman also said that the negative perceptions of the country could cause major brands to hesitate to have apparel decoration performed in Bangladesh. "If they're having their name screen-printed or embroidered on a fleece, they could have significant concerns about that being done in Bangladesh," he said, pointing to the public relations fallout that occurred for certain companies and brands that had clothing found amid the devastation of burnt-out and collapsed factories.
More broadly, the trade restrictions, which take effect in 60 days, could deter U.S. companies from investing in Bangladesh, one of the poorest countries in the world, analysts say. The U.S.-imposed trade restrictions officially come as the result of a 2007 petition filed by the AFL-CIO, which called for the withdrawal of Bangladesh's benefits under the Generalized System of Preferences, a program designed to accelerate the economies of financially lagging nations. Officials said the review of Bangladesh was expedited recently in light of what U.S. lawmakers believed to be deteriorating conditions in the country. Last November, more than 100 people were killed in the Tazreen Fashion Factory fire in Dhaka. In April, the collapse of Rana Plaza in Savar Upazila killed 1,129 people.
Bebon is hopeful that the pressure being put on Bangladesh will help compel positive change for factories in the country. "I want to see improvement," he said. "Nobody deserves to die while making a shirt, mug, magnet or pen."