ADVERTISEMENT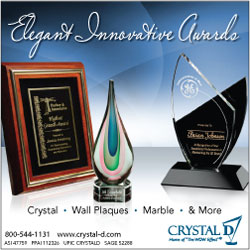 CA Port Strike Could Affect Shipping
Clerical workers at the large California ports of Los Angeles and Long Beach remain on strike today after walking off the job last Friday. The strike is fueling concerns that a prolonged walkout could threaten shipping schedules in the coming days. Because the strike does not involve longshoremen, the port complex is currently open, but the loading and unloading of ships may soon slow unless negotiators make progress toward ending the dispute. "We're very disappointed," said John Fageaux, president of the International Longshore Warehouse Union, which represents the clerical workers. "We should be able to get this thing done."
When the 900-person strike began last week, companies were not able to pick up containers that had been shipped from sites overseas, including China. "It went on for about half a day," says Richard Hennessy, vice president of Bagworld (asi/37980). "We were told it might happen again. It's frustrating. We have a near perfect track record. We got all our orders done last week, but it was really close."
The contract between the shipping companies and clerical workers expired last Thursday and while talks continued throughout the holiday weekend, negotiators seem pessimistic a resolution will be reached quickly. "The union continues to demand featherbedding, which means hiring people and bringing in temporary employees when there's no work to do," said Stephen Berry, lead negotiator for the Harbor Employees Association, which represents the shippers. "It's not acceptable." In a further statement released earlier today, shippers said that under their offer, "America's highest-paid office clerical workers would get guarantees against layoffs and receive pay and benefit increases on top of their current average compensation package of $165,000."
Countering the shippers' claims, negotiators for the clerical workers say they're only asking for employment protections against outsourcing and new technology that could result in job cuts. "The union proposed zero increases on the wages and zero increases on the pensions in an effort to resolve the dispute," Fageaux said. "We're just asking for job security."
The Los Angeles-Long Beach port complex, which is the largest in the U.S., supports more than three million jobs and is the landing point for more than 40% of the nation's imports.