SPONSORED BY


hiring at growing companies,says Brenda Mulberry, president of Pike Products (asi/295681). "I don't understand the point [of the bill]. It is ridiculous," she says. "It just makes you not want to hire another person."

Another alternative is to just pay the penalty. "It would be cheaper just to pay the penalty. They don't want to help the employee. They just want your money," says Mulberry.

The NFIB Chief Economist William Dunkelberg agrees. "This is an unfortunate use of small businesses as a tax collector," he says. "They are just using them to collect taxes. They like that because then people yell at the businesses instead of the politicians."

ADVERTISEMENT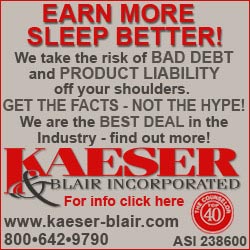 Podcast: Report From Incentive Marketing Conference


On Tuesday's ASI Internet Radio Show, show host Melinda Ligos called in with a live report from the Incentive Marketing Association conference taking place this week in Tucson, AZ. Among the trends she discussed: the importance of recognition and how distributors should be stressing the value of incentive programs to clients. Check out the full report by listening to this podcast. 
Click here to listen to the report from the IMA conference from Tuesday's show. 
If you'd like to check out a recording of the whole online radio show, go to www.asicentral.com/radio. And, don't forget to join us next Tuesday, August 4, for our next broadcast. Log on to www.asicentral.com/radio at 10:30am eastern time and give us a call at 215-953-4979 to hear your voice on the air.

ADVERTISEMENT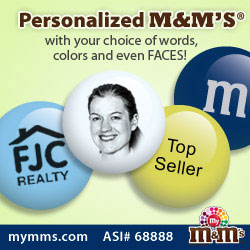 Visual Promotions Acquires 5K Ad Specialty
Supplier Visual Promotions (asi/93997) has acquired 5K Ad Specialty. Bill Knoth, 5K's owner, will manage the pad printing production for Visual Promotions. Terms of the deal were not announced.
"We are very excited and realize that this acquisition will be a strategic combination for us and will give our company the opportunity to continue to grow our diverse product line and manufacturing capabilities," said Jeff Brandes, president of Visual Promotions. "We will continue to fulfill previous 5K contracts without any hesitation and look forward to expanding the new printing line."
All of 5K's equipment and employees will be relocated from the Houston area to Visual Promotions' plant in Sealy, TX, 40 miles west of the city. Visual Promotions says its new production line has the capabilities of producing 20,000-plus pieces per day. 

ASI Chicago Recap On Video 
Couldn't make it out to Chicago last week for The ASI Show? Don't worry, that's why we're here. ASI TV's cameras were on the scene all week. We caught up with the show's VIPs, interviewed winners of the Counselor Awards, found the hottest products being displayed on the show floor and even set sail on Lake Michigan for the famed ASI Show Gala.
Here are 16 videos from the three-day show:

Counselor Reveals 2009 Hot List
In conjunction with the August Counselor, the annual Hot Issue that's due out this week, we are announcing the release of the 2009 Hot List on www.CounselorMag.com today. The exclusive list of 40 people who are shaking up the way business is done in the industry is now available by clicking here. Don't delay. Check out this list of today's movers and shakers in the market.
Also in the August issue is a section of Hot Products. Broken into seven different categories, this showcase of 46 products is sure to spur on a wealth of promotional idea. Click here to see the Hot Products section.

Rate The Counselor Power 50 And Make New Nominations
Counselor is now compiling its Power 50 list for 2009 – our recognition of the industry's most influential individuals – and we're looking for feedback from you. Click here to see the list of last year's Power 50 and let us know whether you think the members are more or less influential today than they were a year ago. Or, if you know of someone who should be on the list but isn't, please write his or her name and company information in the space provided. Also, make sure to include a reason why you think the nominee belongs on this year's Power 50 list. We look forward to your input.

New Course Available On ASI Education's Online Learning Center
Be sure to register for this exciting new ASI Education Online Learning course that's available exclusively to ASI members:

New Distributor Success Track: Marketing Your New Business

One of the crucial steps to building a solid base of clients is to dedicate a portion of your company's resources to marketing your business. In this course, you'll learn how to attract new prospects and customers by adding a variety of tools to your marketing arsenal, including direct mail and e-mail marketing campaigns, and relatively new marketing tactics such as social networking. When you finish this course, you'll be well-versed in how to craft a complete marketing campaign, measure its success, and learn how to become a master at networking.
Click here to experience ASI Education's virtual learning community. Be sure to login regularly – we're continually adding new courses from our New Distributor Success System.

Brought to you by ASI Education, Online Learning is the newest and most convenient way for distributors to get educated. On-demand, self-paced courses are the perfect way for distributors and decorators to learn more about the advertising specialty industry and hone their skills as top salespeople and brand consultants. We've launched this online campus that provides educational courses and information for the promotional products professional. 

EmailExpress SUPPLIER SPECIALS
Delicious Gourmet Cakes - Bake Me A Wish! ASI #37985 asi/37985 - Introducing Bake Me A Wish! Now, ASI distributors and partake in sending the finest in gourmet gifts at affordable pricing for their clients. Each gift includes an imported Belgian chocolate plaque, greeting card and elegant gift box View Special...
Award Winning, Recyclable Tote asi/65595 - Order Now - 1-888-KOOLPAK or visit us at www.koolpak.com! View Special...
Check us out at the ASI Chicago Show Booth 1306 for more specials asi/37218 - Free Shipping, 1 or 2 color Imprint, Free Set-Up Fees! View Special...
Custom USB Flash Drives asi/73571 - Custom USB Flash Drives, Free Samples! View Special...
.99 CENTS NEW SAFE LEAD FREE COOLERS!!! asi/37980 - Visit us online www.bagworldpromo.com. View Special...
Free Freight Program from SanMar to Atlas ! asi/700400 - We have decided to help our distributor clients by paying for all in-bound freight charges from SanMar to us ! View Special...
We've Expanded Our Line asi/62978 - Free Phone or Headset! View Special...
Debco ASI 48885 introduces it's brand new GREEN Book asi/48885 - Featuring over 250 Eco-Friendly Product Solutions, Debco brings you Debco Inspirations Pt 2. View Special...
APPLIQUES-Direct Embroidery on Apparel, but Without The Commitment..Appliques are Removable/asi#98264 asi/98264 - You no longer have to ship your garments to be embroidered, just order some appliques and apply them in-house. To order our new product catalog or receive free samples to show your clients, contact World Emblem at www.worldemblem.com, 1-800-766-0448. View Special...
HEAVY WEIGHT COTTON TEE SALE asi/63302 - Summer Tee Sale View Special...
BUY T-SHIRTS AND GET FREE PRINTING asi/68463 - BUY T-SHIRTS AND GET 10" x 12" OR SMALLER PRINTING JOB FOR FREE View Special...
Summer Specials: FREE Shipping - FREE Goods - FREE Mold asi/73285 - Pick your summer special. Use one or all all three. Free shipping on lapel pins, 10% free goods on custom coins, and Free mold on custom award rings! View Special...
Next Level Juniors V Neck $2.50 asi/73867 - Low Case price starting at $2.50 Great men's and juniors V neck Fashion blanks. This fabric is comfortable and lightweight. View Special...
Our bestselling flash drives from Athena Promo! asi/37218 - Free Shipping, 1 or 2 color Imprint, Free Set-Up Fees! View Special...
Environmentally Friendly Totes at a Special Price asi/65595 - Order Now - 1-888-KOOLPAK or visit us at www.koolpak.com View Special...
Why are some USB Flash Drives companies so cheap? asi/62853 - Why are some USB Flash Drives companies so cheap? View Special...

The following are the dates and locations for The ASI Show in 2009:
ASI Holiday & Incentives Expo, Las Vegas: September 15-17

Plus, don't miss the ASI Advantages Roadshow, the industry's #1 traveling show. Visit www.advantagesroadshow.com for the complete schedule!



SPONSORED BY


Counselor® PromoGram® is a trademark of the Advertising Specialty Institute. You were sent this newsletter as a benefit of your ASI membership. Copyright 2009, ASI. All Rights Reserved.
If you'd like us to send Counselor PromoGram FREE to anyone else at your company (or to your off-site sales reps), go to www.asicentral.com/newsletters and complete the online form.
Interested in advertising in Counselor PromoGram? Send an email to ddienna@asicentral.com 
Click here to subscribe to Counselor® magazine. You must be a member of ASI to subscribe to this publication. The publisher has a right to refuse subscriptions to non-members.
Advertising Specialty Institute®, 4800 Street Road, Trevose, PA 19053