ADVERTISEMENT


| | | | | |
| --- | --- | --- | --- | --- |
| |   | |   | |

TOP
ADVERTISEMENT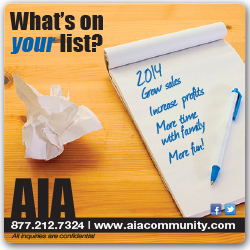 Delta Apparel Announces Quarterly Financials
Greenville, SC-based apparel supplier Delta Apparel (asi/49172) announced last week that its revenues in its most recent quarter fell by 6.4%. The company said that it recorded net sales of $100 million in its fiscal 2014 first quarter, ended December 28, 2013, compared to revenues of $106.8 million in the same time period a year ago.

In its public filing, the company said that it was impacted in its most recent quarter by falling sales of basic undecorated t-shirts. "The weak demand for basic undecorated tees experienced during most of the quarter began improving toward the end of December," said Robert W. Humphreys, Delta Apparel's CEO.

Humphreys also noted that the company has a cautiously optimistic outlook for its business. "We are seeing many positive things in our business," he said. "During the first quarter we started production on the new equipment installed as part of our manufacturing expansion, which should provide us capacity for future growth while lowering the cost on the incremental production."

Humphreys, though, tempered the enthusiasm a bit because of the forecast for what could be the rising price of cotton in the coming quarters. "We have many reasons to be optimistic about our business, but we believe our optimism must be tempered by certain risks that are in the marketplace," he said. "In recent weeks, speculation in commodities markets has caused cotton prices to rise significantly. It is still too soon to know if selling prices will reflect these higher raw material costs or what the potential impact on unit volumes may be."
TOP
ADVERTISEMENT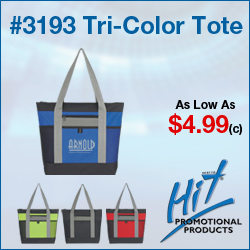 ASI Radio: Overcoming Customer Service Snafus


On today's Tuesday Morning Show, the hosts provided listeners with ideas for how they can win over customers that they may have wronged. Plus, we revealed our Favorite Things, discussed ways to spark creativity, and talked about some off-the-beaten path Google tools that can help your business.
If you missed the show, a recording is now available at www.asicentral.com/radio. And, don't forget to join us for our next broadcast – Tuesday, February 4. Log on at 10:30 a.m. ET to listen to the show – and give us a call at (215) 953-4979 to hear your voice on the air. 
TOP
ADVERTISEMENT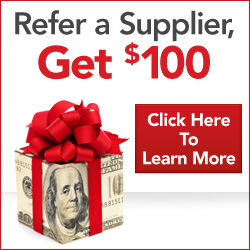 Case Study: Extreme Turnaround
Sports broadcast network ESPN is always looking for innovative ways to market the Winter and Summer X Games, which feature extreme sports like surfing, BMX and snowboarding. ESPN has carried the Games since 1995 and counts on highly customized promotional products to build fan and athlete enthusiasm.

"ESPN never wants to do something off-the-shelf," says Lauren Laschewer, branding specialist at Axis Promotions (asi/128263), which counts the sports network among its clients. "They always want their items to have amazing full-color graphics that convey the action-packed spirit of the X Games."

Most recently, ESPN approached Axis with a unique idea for the Summer Games – one that led to an especially challenging project. The network sent Axis a photo of a snowboard made into a clock and wanted 250 of them put together on skateboards in a little more than a month. "They had no artwork or board dimensions, but they wanted full-color art on it," says Laschewer. "At first we thought we would have to use a skateboard deck company, but skate decks are produced overseas and we had no time. We were also told that even if they aired these in, they couldn't source or assemble the clock hands."

After a lot of brainstorming and research, Axis reached out to Commerce, CA-based Premium Shapes, a promotional plastics company, which was able to construct the skateboards and the clock hands for ESPN's marketing campaign. It was a close call, but the finished product was a crowd-pleaser.

For more on this case study, and to see how promo products worked for this client, click here.
TOP
Counselor Unveils Distributor Choice Award Winners
At a ceremony during ASI Orlando, Counselor unveiled this year's Distributor Choice Award winners – the industry's top suppliers in 60 product categories. Seattle-based iClick (asi/62124) won the top award as 2014 Counselor Supplier of the Year, leading a group of 42 total companies that were honored.
This year's awards also included two new categories – children's apparel, won by alphabroder (asi/34063) and party products, won by WOWLine (asi/98360).
Click here to see the entire group of award winners, as voted on by distributors.
TOP
Last Chance: Nominate Now For Counselor's Hot List
Are you doing something unique, hip, fun or trendy in the industry right now? Do you know somebody who is?

Counselor is looking for nominations of people for its annual Hot List. We're on the lookout for anyone in the industry who is taking an interesting approach to business, shaking up the status quo or simply networking like a maniac at all hours of the night. We're in search of those people who are making the industry a unique marketplace that's fun and energetic.

Send an e-mail by Friday, January 31, to Karen Akers at kakers@asicentral.com explaining why your nominee should be recognized on Counselor's Hot List. And, please make sure to include a picture of the person you're nominating. Thanks!