ADVERTISEMENT


ADVERTISEMENT


| | | | | |
| --- | --- | --- | --- | --- |
| |   | |   | |

TOP
ADVERTISEMENT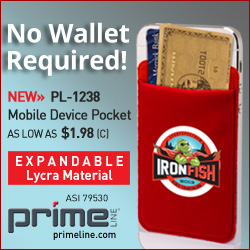 Maturing Apparel Trends Drive ISS Long Beach
ISS Long Beach, which took place from January 17-19, proved host to the maturation of several key apparel trends that have grown in the industry over the past few years. Here is what suppliers and decoration equipment companies have in store for 2014.
Pattern: The creeping influence of patterned garments is beginning to be felt. Alternative Apparel (asi/34850) has seen a tremendous response to its printed hoodies, available in patterns like stars and stripes and florals. Camo, too, continues to creep into a number of items. Sweatshirt experts Independent Trading Company has brought camo patterns to two of its top-selling hoodie styles. Tri-Mountain (asi/92125) is the only company doing oilfield camo hoodies and sweatshirts. "Oilfield camo is here," says Danny Tsai, vice president of merchandising for Tri-Mountain. "This camo is becoming a big seller to the U.S. oil industry."
Transitional Performance Pieces: The demand for performance pieces that can be worn in everyday settings continues to increase. Hanes (asi/59528) has launched its new X-Temp series of garments. The unisex T-shirt is made from a 60/40 ring-spun cotton/poly blend, so the garment wicks but still has a similar hand feel to cotton. It's available in 10 colors, including five neon heather hues. Expert Performance Tee (asi/53404) has launched a number of new items this year, including yoga pants, color-block shirts and a spaghetti strap tank with built-in bra. All can be used as activewear or everyday items. "We don't look at ourselves as just a performance brand anymore," says Merchandising Developer Nino Phimphachanh. "We see ourselves as a lifestyle brand."
Direct-to-Garment Printing: The wide variety of direct-to-garment printers now available means decorators have more choices than ever before with this burgeoning technology. But a sea change is forming, particularly with the arrival of the Epson SureColor series of printers. Stahls' ID Direct (asi/88984) has thrown its considerable weight behind the printer as a distributor, after revealing an aborted attempt a few years ago to develop its own machine. Marketing Director Joe Longtin of AnaJet (asi/16000), which owns the largest market share of DTG revenue and sells its own printers, believes that many manufacturers that outfitted their printers with Epson print heads will now be confronted with a choice. "It's either become an Epson distributor or close your doors," he says.
TOP
ADVERTISEMENT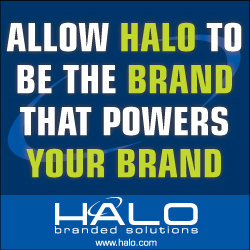 China PMI Shows Factory Contraction
The closely-watched Markit/HSBC Purchasing Managers' Index (PMI) decreased to 49.6 in January from last month's reading of 50.5, demonstrating a marked slowdown in China's factory sector. Any reading below 50 shows contraction, and in this case continues a series of data underscoring a pausing Chinese economy.
"Smaller factories that export lower-end, cheaper and non-compliant products are the first ones to have issues," Jeff Lederer, president of Top 40 supplier Prime Line (asi/79530), told Counselor. "While some factories are closing, the ones that Prime uses have been built through established relationships, in many cases over 30 years."
The January flash PMI showed factory contraction for the first time in six months and followed news of slowed Q4 GDP expansion in the world's second-largest economy. Preliminary numbers also showed a faster rate of decline in new export orders and employment in China. In fact, the new orders index was 49.8, HSBC said. Still, industry veterans believe business opportunities with Chinese factories remain strong.
"Factories properly funded are doing fine," said Ira Neaman, president of Top 40 firm Vantage Apparel (asi/93390). "Labor costs are increasing as well as costs of compliance. Challenges are minimized, though, by strong communications and agreed upon expectations."
TOP
ADVERTISEMENT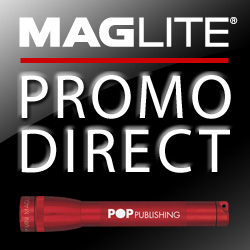 Counselor Q&A: Launching A Mobile App
In Counselor's latest Q&A profile, Motivators' (asi/277780) eCommerce Manager Bill O'Shea explains how the New York-based company developed and launched its own mobile app. Motivators introduced its app in April 2010 and the company saw benefits almost immediately. For example, by October of that year, the distributor's Web traffic had increased by 87%. "Because we're an online business, it's important to stay at the forefront of technology," said O'Shea. "Creating a mobile app helped us to do so."
Of course, launching an app took planning and a willingness to adapt. It took Motivators six months to research, design and test its app before its release. A few more months passed before Motivators offered an update to the app – a major upgrade that allows people to buy promotional products right from their mobile devices.
What can you learn from Motivators' experience? Should your firm consider launching its own app? Read this January Counselor Q&A to find out. Click here to see the profile.
TOP
Counselor Honors Distributor Choice Award Winners
At a ceremony during ASI Orlando, Counselor unveiled this year's Distributor Choice Award winners – the industry's top suppliers in 60 product categories. Seattle-based iClick (asi/62124) won the top award as 2014 Counselor Supplier of the Year, leading a group of 42 total companies that were honored. This year's awards also included two new categories – children's apparel, won by alphabroder (asi/34063) and party products, won by WOWLine (asi/98360).   
Click here to see the entire group of award winners, as voted on by distributors.
TOP

ASI Radio: Dealing With Workplace Disputes
On this week's Tuesday Morning Show, the hosts gave callers advice on how to handle conflicts in the office. What's the best way to diffuse the tension? How can you determine the real reason for the infighting? When is it worth it to bring in an outside HR consultant to help resolve problems? 
Click here to listen to the complete call-in segment. If you missed any part of the radio show, a recording is now available at www.asicentral.com/radio. And, remember to join us on Tuesday, January 28, for our next broadcast. Log on at 10:30 a.m. ET to listen to the show and hear your voice on the air.
TOP
Nominate Now For Counselor's Hot List
Are you doing something unique, hip, fun or trendy in the industry right now? Do you know somebody who is?

Counselor is looking for nominations of people for its annual Hot List. We're on the lookout for anyone in the industry who is taking an interesting approach to business, shaking up the status quo or simply networking like a maniac at all hours of the night. We're in search of those people who are making the industry a unique marketplace that's fun and energetic.

Send an e-mail by Friday, January 31, to Karen Akers at kakers@asicentral.com explaining why your nominee should be recognized on Counselor's Hot List. And, please make sure to include a picture of the person you're nominating. Thanks!
TOP
In The News
Alliance Rubber (asi/34345) is offering super-sized rubber bands, designed for both the industrial market and personal use. The product is being offered in three sizes. For more information, visit Alliance Rubber's blog at http://www.rubberband.com/new-a-events/our-blog-bandology.html.
ePromos Promotional Products, Inc. (asi/188515) has announced the winners of its 2014 Top Supplier Awards, which are selected internally by a team of ePromos' employees. Individual award winners are: Scott Woodward of Leed's (asi/66887), Inside Rep of the Year, and Michael Leone of Hit Promotional Products (asi/61125), Outside Rep of the Year. Supplier award winners are: Bagmakers (asi/37940), Supplier of the Year, and Hit Promotional Products (asi/61125), Elite Supplier of the Year. See winners and their photos at http://blog.epromos.com/epromos-news/meet-epromos-2014-top-supplier-award-winners/.
Halo Branded Solutions (asi/356000) recognized over 250 top account executives at a gala at the Four Seasons Las Vegas Hotel during the PPAI Expo. Dustin Wicks, national account manager for Bic Graphic (asi/40480), was recognized as the 2013 Supplier Representative of the Year, and Chris Reese of Houston, TX, was honored as Halo's top sales performer.
PRODUCT SPOTLIGHT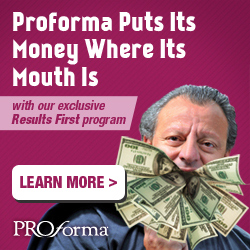 Introducing a new and better way to get your business going and growing.

Proforma's revolutionary Results First program will get you the results you want before making any financial commitments to join Proforma.
Only Proforma has the resources to offer a program like Results First. Only Proforma has $4 million per year in sales and marketing support, $430 million in purchasing power and a 150 person support team to truly deliver the results you want.
Click here to learn how Proforma's Results First program can grow your business—even before you join.
Proforma (asi/300094)
TOP
THE ASI SHOW
THE ADVANTAGES ROADSHOW IS VISITING SOUTHERN CALIFORNIA
The Advantages Roadshow is visiting Southern California NEXT WEEK and distributors are invited to attend for FREE. Delivering top suppliers and hot, money-making products, the Roadshow is the most cost-effective and time-efficient way to find answers to your clients' toughest challenges.
►Monday, January 27 • Van Nuys • Airtel Plaza Hotel
►Tuesday, January 28 • Ontario • Radisson Ontario Airport
►Wednesday, January 29 • Orange County • Anaheim Marriott Suites
►Thursday, January 30 • San Diego • Sheraton San Diego Hotel Mission Valley
►Friday, January 31 • Phoenix • Crowne Plaza Phoenix
Come on over. All distributors are invited to attend the Advantages Roadshow for FREE. The morning schedule features distributor education from 7:45 a.m.-9 a.m. and tabletop exhibits from 9 a.m.-1 p.m.
Visit www.advantagesroadshow.com to register for free and to review the complete Advantages Roadshow schedule. Distributors can register on show site with a valid business card.
Follow The ASI Show on Twitter and become a fan on Facebook today!
Counselor® PromoGram® is a trademark of the Advertising Specialty Institute. You were sent this newsletter as a benefit of your ASI membership. Copyright 2014, ASI. All Rights Reserved.
If you'd like us to send Counselor PromoGram FREE to anyone else at your company (or to your off-site sales reps), go to www.asicentral.com/newsletters and complete the online form.
Interested in advertising in Counselor PromoGram? Send an email to ekoehler@asicentral.com
Click here to subscribe to Counselor® magazine. You must be a member of ASI to subscribe to this publication. The publisher has a right to refuse subscriptions to non-members.
Advertising Specialty Institute®, 4800 Street Road, Trevose, PA 19053