ADVERTISEMENT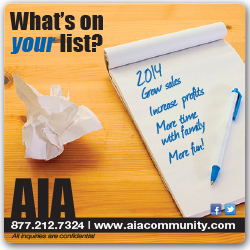 China's Economy Expands By 7.7%
The economic growth rate in China stabilized at 7.7% in 2013 as the country looks to make gains in domestic consumption, rather than strictly through government-led investments. The annualized data, released this week by the National Bureau of Statistics (NBS), showed China expanded its economy to 56.9 trillion yuan ($9.4 trillion) last year, just below consensus forecasts. Following the GDP announcement, there were initial market concerns over potentially tightening credit, but the Chinese central bank has since promised extra liquidity in the financial system.

"This will reduce the credit crunch fears and assure funding continues to flow into the Chinese economy over this period,' said Evan Lucas, a strategist at IG Markets, in a report.

Despite attempts to rebalance, capital formation still accounted for 54% of China's economic growth last year. Meanwhile, so-called secondary industries, like construction, expanded by 7.8%. Net exports, conversely, detracted 4.4% from GDP growth, NBS data showed. Factory output growth fell as well to a five-month low of 9.7% in December, while oil consumption increased at its slowest rate in five years in 2013, signaling a slowdown in orders ahead of the Chinese New Year.  

"Like everything else with China, the situation really is more than a simple answer or a generalization,' said Jonathan Isaacson, president of Top 40 supplier Gemline (asi/56070). "There are a lot of factories in China and most of them remain open for business. China is a resilient and dynamic place to do business, and the economy continues to grow. For the foreseeable future, China will continue to be a part of the business plan in promotional products.'

Still, analysts do believe China's debt load will weigh on economic growth in coming years. Local Chinese governments owe about $3 trillion to investors, as the total debt as a percentage of GDP has increased markedly in China over the last five years. Economists, though, expect China's economy to expand by 7.4% in 2014. The International Monetary Fund is forecasting average growth of about 6% each year in China through 2030.