ADVERTISEMENT



ADVERTISEMENT


| | | | | |
| --- | --- | --- | --- | --- |
| |   | |   | |

TOP
ADVERTISEMENT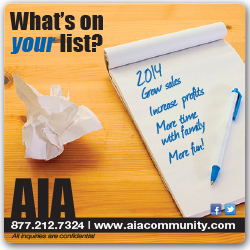 Conference Board: Labor Markets Strengthening
The latest Employment Trends Index released by The Conference Board, a research firm, shows growth in labor markets in upcoming months – an optimistic economic signal, especially in the wake of the subpar December jobs report. The index increased to 115.76 last month from an upwardly revised 115.72 in November, a small monthly gain, but a significant 5.2% year-over-year jump. The improvement is the fifth index increase in the last six months.
"Despite the disappointing job numbers for December, the improvement in the Employment Trends Index is signaling solid employment growth in the months ahead," said Gad Levanon, director of macroeconomic research at The Conference Board. "With the labor force barely growing, partly due to the massive wave of baby boomers retiring, this job growth will continue to rapidly bring down the unemployment rate."
The index, which aggregates eight different labor-market indicators, is designed to be a predictor of labor conditions. Fed-released industrial production numbers, job openings and jobless claims are among the data categories the index includes. The new report, if accurate, could prove the December jobs report an outlier. Last Friday, the U.S. Labor Department said only 74,000 jobs were created in December, a number that fell massively short of the 200,000 positions most analysts expected. Payroll processing firm ADP, often criticized for its estimates, said 238,000 jobs were added by private companies last month.
TOP
ADVERTISEMENT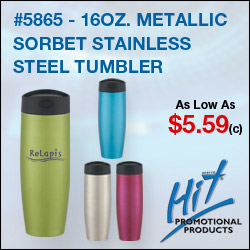 Proforma Media & Print Solutions Buys Advertising Concepts
Texas-based Proforma Media & Print Solutions (asi/300094) has announced it has acquired distributor Advertising Concepts. Financial terms of the deal were not disclosed. "Since joining Proforma just three years ago with virtually no established clients, I've been able to work with Proforma's Mergers & Acquisitions Team to jump-start my business," said Edward Martin, owner of Proforma Media & Print Solutions. "Now I'm approaching $2 million in sales through acquisitions alone."
Martin plans on providing customers of Advertising Concepts with commercial printing, video, and Web services, among other offerings. Proforma Media & Print Solutions, located just outside of San Antonio, focuses on helping clients with multi-channel and multi-targeted marketing efforts.
"Mergers and acquisitions are a proven strategy for achieving wealth in this industry," said Greg Muzzillo, founder of Proforma. "Proforma's experienced Mergers & Acquisitions Team has structured hundreds of deals for our owners, helping them to take their businesses to new levels. We are excited to see our owners capitalizing on these opportunities to significantly increase their sales."
TOP
Obituaries: Mark and Doug Gibson, Heritage CAA
Mark and Doug Gibson, of Heritage Charity Auctions & Awards (asi/224612), died from injuries sustained in a car accident on January 5. Mark was 35 and Doug was 32.
The two brothers were on their way to the ASI Show Orlando, according to reports, when the SUV they were driving in went off the road and rolled over twice near Interstate 4 and Epcot Center Drive. An investigation into the crash is ongoing. Both Mark and Doug Gibson were wearing seatbelts, police said. Mark Gibson, a graduate of Elon University, was the general sales manager for Heritage CAA. Doug Gibson, the general manager of Heritage, was a graduate of Clemson University.
Mark is survived by his parents, William and Joyce, his wife Kristina, children Grace and Benjamin, grandmother Lucille, and several aunts, uncles and cousins. Doug is survived by his parents, William and Joyce, his son Russell, grandmother Lucille, and several aunts, uncles and cousins. A funeral Mass for the Gibson brothers was celebrated on January 11 at the Cathedral of Christ the King in Atlanta. A memorial fund has been set up to benefit the surviving children of Mark and Doug. For information on the fund, please contact Norman Collins at the Bank of North Georgia, 5506 Chamblee Dunwoody Road, Dunwoody, GA, 30338.
TOP
ADVERTISEMENT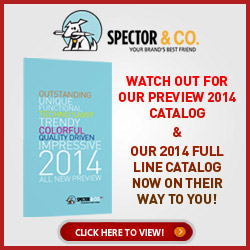 Counselor Honors Distributor Choice Award Winners
At a ceremony during ASI Orlando, Counselor unveiled this year's Distributor Choice Award winners – the industry's top suppliers in 60 product categories. Seattle-based iClick (asi/62124) won the top award as 2014 Counselor Supplier of the Year, leading a group of 42 total companies that were honored. This year's awards also included two new categories – children's apparel, won by alphabroder (asi/34063) and party products, won by WOWLine (asi/98360). 
Click here to see the entire group of award winners, as voted on by distributors.