ADVERTISEMENT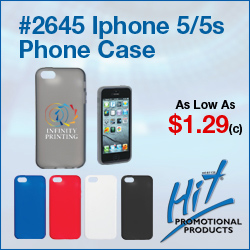 Counselor Unveils Best Places To Work
At the inaugural Counselor Best Places to Work Conference, held recently in Santa Barbara, CA, Counselor magazine announced its 2013 ranking of the best workplaces in the industryWith a list of 85 distributors and suppliers, the Counselor Best Places to Work this year is headed up by supplier firm Crystal Impressions by Seaena (asi/47782). "It's truly a great honor to be number one on the list," said Allison Robbins, one of the company's owners, upon finding out about the ranking. "We're a fun company that we all love spending time at."
Rounding out the top five on the 2013 Best Places to Work list are: Proforma Albrecht & Co. (asi/116308), Beehive Specialty (asi/135780), Royal Crest Promotions (asi/83740) and Clean Fun Promotional Marketing (asi/162979). Click here to view the complete ranking of the 2013 Counselor Best Places to Work list.