ADVERTISEMENT
SHARE PROMOGRAM

Geiger To Close Manufacturing Business
As first reported in a Breaking News Alert yesterday, Counselor Top 40 distributor Geiger (asi/202900) said it plans to close its manufacturing and printing business, which includes production of the Farmers' Almanac. The company said the move will result in about 75 employees at its Lewiston, ME, headquarters losing their jobs, as the organization now looks to divest itself of its supplier business, SunGraphix (asi/78279), and focus solely on its distributor operations.

ASI NEWS


ESP Websites Hit 5K Milestone
Thousands more going live in coming months and nearly 50 new features now available.
Find out more.

Professional Buyer's Guide Selling Fast
Offers a diverse selection of products from Canadian and Canadian-friendly suppliers
Find out more.



ESP WEBSITES


ASI welcomes the following suppliers to the ESP Websites network.
Find out more.



ASI STORE




Find, review, and purchase the latest exclusive ASI

products...
Find out more.




ADVERTISEMENT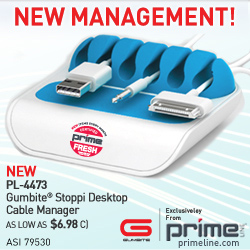 In an exclusive interview with Counselor yesterday, Gene Geiger, CEO of Geiger, said that the division – which produces calendars, address books and diaries, in addition to the Farmers' Almanac – has lost millions of dollars in recent years as consumers are increasingly relying on high-tech products like smartphones and tablets. "It's clear that manufacturing isn't where our future is," Geiger said. "That business was less than 10% of our overall revenues, but it would have taken too much effort and resources to turn it into a profitable entity. We decided that our management time and resources would be better spent by fully dedicating them to the distributor business, which is thriving."
Geiger said the company is trying to find a buyer for its manufacturing operations, looking to sell it either as a whole or in pieces. He said the company is currently in talks with at least five different prospective buyers, including one that is poised to acquire a specific segment of Geiger's manufacturing business. "We're confident that one chunk of the business is going somewhere," he said, "and we're talking to other companies about other parts of the business."
Geiger, which has been producing printed-paper products through its manufacturing division since 1878, informed employees on Tuesday of its decision to close the operation. The company will keep the division open for several more months, as it works to fulfill orders already placed and tries to find a buyer for the unit. The company is also working with its laid-off employees to identify new jobs for them. "This has been a very sad time for me, because we haven't been able to figure out how to successfully transition this business," Geiger said. "I'm sorry that we have people whose lives have been displaced, and we're going to work really hard to find new opportunities for them."
Geiger is the sixth-largest distributor in the industry, with annual North American ad specialty sales of more than $175 million. Geiger said his company's distributor business grew "considerably faster" than the industry average of about 5% to 6% in 2012. "That part of our company," he said, "is healthy, growing and profitable."