ADVERTISEMENT
SHARE PROMOGRAM

ASI NEWS


More Ed Grads Certified
ASI recently awarded 18 more industry pros with education certifications, with more than 24,000 enrolled in ASI's free Online Learning Center.
Find out more.

Virtual Samples Coming to ESP Mobile™
New version will include 40 new features, including speak to search.
Find out more.



ESP WEBSITES


ASI welcomes the following suppliers to the ESP Websites network.
Find out more.



ASI STORE




Find, review, and purchase the latest exclusive ASI

products...
Find out more.




ADVERTISEMENT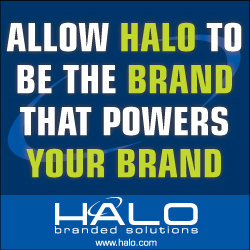 Grossman Marketing Acquires ASAP
Massachusetts-based Grossman Marketing Group (asi/215205) has acquired distributor firm ASAP, Inc. (asi/101510), the companies have announced. Financial terms of the deal were not disclosed. As a result of the transaction, the newly-acquired firm will now be known as ASAP, a division of Grossman Marketing Group.
"We believe that good people make good business and attract good customers, a philosophy that has contributed to our sustained growth over the past century, and we're pleased to add ASAP's employees to our staff," said Ben Grossman, co-president of Grossman Marketing. "Customer satisfaction is our first priority at Grossman Marketing, and we look forward to working with ASAP's staff to provide the products and solutions that will grow their customers' businesses."
The deal, announced Tuesday, expands Grossman's roster of clients to include brands like PepsiCo, the University of Maryland and Elizabeth Arden. To assist in the transition, Sally de Vengoechea, the owner of ASAP, will join Grossman in an advisory role.

"ASAP, Inc. has been a source of pride for both me and my team over the past 25 years," said de Vengoechea. "When I decided to explore retirement options and considered selling ASAP, I was fortunate to find a company whose values and business practices were both compatible with ours and very well-respected in the industry."
A fourth-generation, family-run company, Grossman serves clients like the Boston Celtics, the Boston Bruins, CVS, Columbia University, Hewlett-Packard, Yahoo! and New York Life. The distributor, which offers print and promotional products, has offices in Somerville, MA, Hartford, Washington D.C., New York and Providence.