ADVERTISEMENT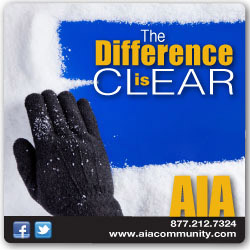 Ryonet Acquires Riley Hopkins Screen Printing
Ryonet Corporation, a provider of silk screening equipment and supplies, has acquired Riley Hopkins Screen Printing Machinery LLC. Based in Gig Harbor, WA, Riley Hopkins has more than 35 years experience building manual screen printing presses. The company's plant in Gig Harbor will remain open for manufacturing. Parts and equipment will continue to be sold from that facility and Ryonet locations. Further details on the acquisition were not released.
In a statement, Riley and Val Hopkins, the former owners of the company, said it made sense to sell to Ryonet given the two businesses' strong partnership over the years. "We have worked very well together during Ryonet's growth, and it is only logical to have them take over the reins," the Hopkins said, in a statement. "They have an excellent customer service record, great warehousing facilities in a number of cities, and the ability to respond quickly to customer needs, not only from a machinery standpoint, but from a printing standpoint as well. All in all, Ryonet is best equipped to handle the move to the next level of excellence."

Based in Vancouver, WA, Ryonet is focused on continuing to improve the Riley Hopkins line, with some "very exciting things" already in the works, said CEO Ryan Moor. Adds Ryonet pro team member Alex Hudjohn: "Riley Hopkins has built some of the finest equipment in the industry. Combined with Ryonet's vision, the Riley Hopkins product line is well positioned to become the industry leader in manual press technology."
Established in 2004, Ryonet Corporation is the largest supplier of screen printing supplies, equipment and training. Moor, the company's founder, is a member of the Counselor Hot List for 2012.