ADVERTISEMENT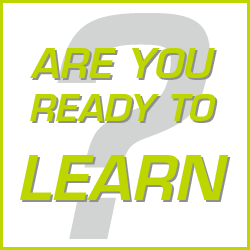 PPAI Expo Highlights Social Networking Smarts
The PPAI Expo kicked off this week in Las Vegas with a number of new offerings, including an eco-pavilion, an art exhibit featuring rare works created for promotional product calendars (including a Marilyn Monroe photo shoot), and a keynote by Captain Mark Kelly (husband of Arizona Representative Gabrielle Giffords) and Jeffrey Zaslow, co-authors of the memoir Gabby: A Story of Courage and Hope.

Besides all of the action on the trade show floor, one highlight yesterday was a luncheon keynote by Jason Sadler, founder of iwearyourshirt.com, who spoke about how distributors can grow their businesses using social media. Sadler launched his company three years ago by offering to wear a company's logoed T-shirt on a given day for a fee. Besides sporting the sometimes-unusual shirts (one featured a product called "Mutt Mitts," which are used to clean up dog droppings), he and his coworkers spent the day spreading the company's message through a variety of social media outlets, including viral videos, Facebook, Twitter and an online TV show. What has he learned from the experience? "Too many people use outlets like Twitter for sales or marketing messages," he says. "That doesn't work."

What does work, Sadler said, is using social media outlets as a way to showcase you and your company's personalities, and to develop relationships with potential clients. Some other tips for developing a good social media strategy:

* Don't worry about having thousands of connections. "If you have 20 followers on Twitter, you're kicking ass," Sadler said. "Those are 20 real people you can establish relationships with." It's not about the number of connections you have, Sadler says, but the quality of those connections.

* Create content people want to watch and share. "Facebook is the place to share photos," he said. "Don't just post a photo of a new product you're selling. Post photos showing how the product is made, or someone having fun using the product."

* Check out websites and social media sites you wouldn't normally pay attention to. Sadler has gotten inspiration from sites ranging from Best Buy's "Twelpforce" (a Facebook site that's manned by the store's customer service reps, who go out of their way to answer electronics questions for people) to videos featuring cute kittens and rainbows. "Checking out sites you wouldn't normally check out inspires creativity," he said. Finally, keep abreast of social media trends. "Facebook isn't going to be as relevant as it is now in five years," Sadler says. "Be on the lookout for what's next."
The PPAI Expo will continue through tomorrow.