Counselor® PromoGram® 

Volume 785 / January 27, 2011

SPONSORED BY



CPSC Issues Limited Lead Stay 
Following the urgings of manufacturers and members of Congress, the Consumer Product Safety Commission (CPSC) has agreed to delay enforcement of a section of a law that significantly limits the lead content allowable in children's products. The CPSC has recommended that the stay of enforcement be extended until September 14, 2011, allowing time for elements of the law to be reconsidered. "It's clear the CPSC overstepped the intent of the law," said Congressman Denny Rehberg (R-MT). "The overreaching enforcement puts kids at risk by forcing them to use larger, more dangerous machines that are intended only for adults."



ASI NEWS

Orlando Attendance Up 38% The ASI Show in Florida posted record attendance levels, attracting more than 6,110 distributors drawn to education, networking and special events.
Find out more.

Awards, Education and More ASI's national trade show in Orlando kicked off Sunday with a bustling education day and the Counselor Distributor Choice Awards.
Find out more.

LOGOMALL
ASI welcomes the following Suppliers to the LogoMall Network 
Find out more...
ASI STORE
Find, review, and purchase the latest exclusive ASI products... 
Find out more... 

 
ADVERTISEMENT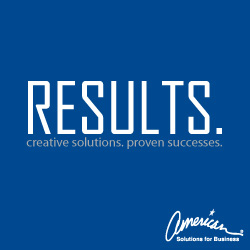 During the stay, according to a statement from the CPSC, officials will consider whether it's "technologically feasible to lower the amount of lead in children's products to 100 parts per million (ppm)." There are concerns among officials that critical parts of bikes and ATVs that fall within the defined parameters of the Consumer Product Safety Improvement Act (CPSIA) are not yet available. "An extension of the stay would have the added benefit of allowing the market for certified component parts to develop, if possible," wrote the CPSC.
Officially, the stay applies to Section 14 of the Consumer Product Safety Act as amended by the CPSIA of 2008. The granted stay does not apply to children's jewelry. Besides lowering the permitted level of lead in children's products from 300 ppm to 100 ppm, the CPSIA also requires manufacturers to gain independent third-party certification and keep detailed records of testing. In its most recent statement, the CPSC said it may yet amend CPSIA requirements related to bikes, youth ATVs and snowmobiles prior to September.

ADVERTISEMENT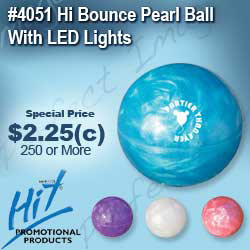 Video Report: News Of The Week 
Counselor's Industry Update filed two on-the-scene reports from The ASI Show in Orlando this week. Want to hear first-hand business advice from the professionals who taught classes on Education Day? Looking for immediate audience reaction following the Michael J. Fox keynote session? Check out these episodes of Industry Update.
 


Click here to see the Education Day episode of Industry Update.
And, click here to watch the second Industry Update from ASI Orlando.
If you have any news you'd like to see covered on Industry Update or in Counselor PromoGram, please send it to newsdesk@asicentral.com.

ADVERTISEMENT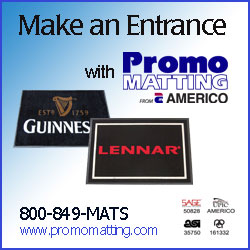 Businesses Lukewarm To Social Media Marketing
Small businesses are warming up to online social networking, but have yet to really embrace it, according to a new report. Access Marketing International (AMI) Partners Inc.'s "U.S. Small Business Marketing Activity and Spending Study" found that while a majority of small businesses are set up on at least one social media website such as Facebook, Twitter or LinkedIn, spending on social media marketing remains miniscule. Anil Miglani, senior vice president of AMI Partners, estimates the proportion of spending on social media in the "low single digits" of total marketing budgets. "For many small businesses, traditional methods account for a substantial part of their sales, and they don't feel any compulsion to make drastic changes in their marketing activities," says Miglani.
But he adds that among those business owners that have used social media for marketing, many have reported positive effects on sales and, "AMI expects a rapid growth in the use of social media by small businesses in the coming years and along with that, an increasing proportion of the their marketing dollars going to this medium."
This is reflected in where small business owners have been trimming their budgets. Since the recession, the greatest declines in marketing spend were in print, broadcast and outdoor media advertising, while online media actually saw a slight uptick. What is holding up more widespread adoption, according to the findings, are factors like lack of understanding and the need for more proactive management. Another issue is that while many distributors agree that there may be potential in social media marketing, some believe its emphasis on attracting ever more friends and followers can be ineffective to building long-term, quality relationships. "We have kind of a niche business, so we're not looking as much for clients on the Internet and social media," says Bill Butzke, vice president of sales for Elite Edge Inc. (asi/186642). "We are trying to sell more to people at existing clients, so instead of signing up different accounts, we are getting four or five hits at the same company."
Some distributors, though, believe that by blurring the lines between personal and business social media marketing, there can be plenty of potential with Facebook and Twitter. Jason McSweeney, president of dream INK (asi/183364), regularly updates his Facebook status with details about his latest projects, which has caught the attention of friends and acquaintances who have contacted him about their own orders. "The last five to six customers I've gotten from Facebook, and they've turned into really good accounts," he says. "There's an emotional tie with old friends and people who know you personally, so I am almost advertising subconsciously and they reach out to me when they need help with promotional products. I don't really have to solicit them."

ADVERTISEMENT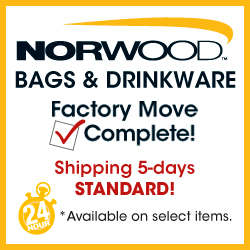 The Joe Show: Live From Orlando
Counselor Managing Editor Joe Haley also presented two episodes of The Joe Show from ASI Orlando this week. Want some new-product ideas to offer clients this year? Check out these editions of The Joe Show for examples of some of the most unique and newest items from the show floor at ASI Orlando.  

ASI Orlando Video Recap
Counselor's cameras were all over the scene at the ASI Orlando show, which saw an attendance increase of 38% over last year. The jam-packed show not only drew crowds to the exhibit hall, but also to Education Day, networking receptions, The ASI Fashion Show and more. See below for a recap of Counselor's video coverage of the whole show.



Call For Entries: Counselor Product Design Awards
Counselor magazine is looking for innovative products for its Product Design Awards competition. Suppliers are invited to nominate their favorite eye-catching products in the following categories:
• Apparel/Caps
• Awards & Recognition
• Bags
• Calendars
• Computer Accessories
• Desk Accessories
• Drinkware
• Electronics
• Housewares
• Meeting Products
• Packaging 
• Sporting Goods
• Watches & Jewelry 
• Writing Instruments
In order to enter, please submit the following three items: 1. A sample of the product. (We recommend that the product be exclusive to the supplier that is submitting it, although this is not a requirement.); 2. A quick description of the product, including any special features; 3. The category that the product should be considered for. There is a limit of one submission per category, per company. All submissions will be judged on the following areas: design appeal, functionality and the ability to attractively feature a logo (when appropriate). Winners will be featured in the June issue of Counselor.
Please send all entries to: Karen Akers, Awards Editor, Counselor Magazine, 4800 Street Road, Trevose, PA 19053. Questions? E-mail Karen Akers at kakers@asicentral.com. Please note that only products from North American suppliers will be considered and that submissions will not be returned unless specifically requested.

In The News
Custom HBC Corporation (asi/47934) has announced that it offers Quick Response (QR) codes on every labeled product at no extra charge.
Facilis Group announced the winners of its 2010 Supplier of the Year awards: Spector & Company (asi/88631) and SanMar (asi/84863).
Grossman Marketing Group (asi/215205) announced that it has won contracts from four new clients:  AirTran Airways, Edgewater Fullscope, The Weather Channel and Kiosko.
Kinteco (asi/64862) has joined ASI as a supplier decorator.
Proforma (asi/300094) announced that it finished 2010 by setting a new monthly sales record in December with nearly $34 million in network sales, a 7% increase over December 2009. In addition, nearly 70% of Proforma members grew their sales or stayed the same in December.

People On The Move
Heritage Sportswear Inc. (asi/60582) has added Dave Roberts to its sales force, servicing DE, Eastern PA, MD, NJ, VA and Washington, D.C.
Jornik Manufacturing Corp. (asi/62549) has hired Charlie Freihofer as its multi-line sales manager in IL, MN and WI.
Penn Emblem (asi/62485) has promoted Bob Wiberg to vice president of manufacturing.

EmailExpress SUPPLIER SPECIALS
"A" Discount  asi/98138  - That's right! "A" discount code on all of our magnets now through 4/15/11 View Special...
New Year Special Sale  asi/42975  - New Year Sales View Special...
HOTTEST COMPUTER MOUSE! COOLEST DESIGN! ASI 63296  asi/63296  - Stand out from the competition! View Special...
New Years promotion on Post-it(R) Notes!  asi/91240  - Check out new specials on Custom Printed Post-it(R) Notes! View Special...
Great Deals On 2011 Plastic Promotions!  asi/38980  - "Great Deals On 2011 Plastic Promotions!" View Special...
Staton - You Could Win a 2011 Chevrolet Camaro  asi/89380  - Staton – You Could Win a 2011 Chevrolet Camaro View Special...
15% Off Your Next Order with California Tattoos! 14 Days Only!   asi/43530  - 15% Off Your Next Order with California Tattoos! 14 Days Only! View Special...
TOTE, $.49, SHOW SPECIAL  asi/37980  - Visit us online www.bagworldpromo.com. View Special...
This Mouse Catches Attention Everyday  asi/90154  - Visit us online at www.sunjoy.us View Special...
Best Sellers New Tech and Eco Friendly Free Printing  asi/93131  - We Will Hit Your Price To Win View Special...
NEJ $8 Heavyweight Hood Plus FREE SHIPPING  asi/72806  - Compare to the competition at $12 View Special...
Add Commercial Print to Your Business Mix  asi/81500  - Visit Navitor's new and improved website and learn how you can grow your profits by adding commercial print to your business mix. View Special...
Safety Apparel at Unbelievable Prices !!  asi/58841  - Winter Sale - Safety Apparel. Buy Direct and Save - HSG Safety - Since 1989 View Special...
DEBCO - When in doubt...shoot!  asi/48885  - DEBCO has your customers health and safety at their fingertips. View Special...
Think outside the box with Wolf Mfg !  asi/98104  - World's Best Neck Support Travel Pillow! View Special...
Visit California Tattoos at ASI Orlando Booth #1608 and Save!  asi/43530  - Visit California Tattoos at ASI Orlando Booth #1608 and Save! View Special...
The Drink & Plate Holds Drink and Plate of Food in Same Hand  asi/76770  - If you are at a promotional event with FOOD AND BEVERAGES... The DRINK & PLATE is a must! View Special...
Light your sales on fire  asi/65526  - Help your customers survive and thrive with a Kodiak Firestarter. Perfect for everyone from outdoor enthusiasts to emergency kits. See us at ASI Orlando Booth 103 for samples and demos. Free setup and discounts on all orders placed at the show! View Special...
Introducing Enro / Damon: Dress Shirts, Sportswear, Ties, Pants, Belts  asi/52487  - Look smart and stay comfortable View Special...
Check us out in Orlando - Booth 2220!  asi/37218  - Free Shipping, Free Set Up, and Free 2 Color Imprint! View Special...
The following are the dates and locations for The ASI Show in 2011:
Dallas, February 16-18, 2011
New York, March 22-24, 2011
San Diego, May 18-20, 2011
Chicago, July 19-21, 2011
Plus, don't miss the ASI Advantages Roadshow, the industry's #1 traveling show. Visit www.advantagesroadshow.com for the complete schedule and go to www.asishow.com for information on all ASI Shows.
SPONSORED BY


Counselor® PromoGram® is a trademark of the Advertising Specialty Institute. You were sent this newsletter as a benefit of your ASI membership. Copyright 2011, ASI. All Rights Reserved.
If you'd like us to send Counselor PromoGram FREE to anyone else at your company (or to your off-site sales reps), go to www.asicentral.com/newsletters and complete the online form.
Interested in advertising in Counselor PromoGram? Send an email to ekoehler@asicentral.com
Click here to subscribe to Counselor® magazine. You must be a member of ASI to subscribe to this publication. The publisher has a right to refuse subscriptions to non-members.
Advertising Specialty Institute®, 4800 Street Road, Trevose, PA 19053