Counselor® PromoGram® 

Volume 784 / January 25, 2011

SPONSORED BY




Keynoter Michael J. Fox Offers Life Lessons        
With humor, wit and honesty, actor and activist Michael J. Fox inspired an audience of nearly 2,000 ASI Show Orlando attendees at this morning's keynote session. "The script of your life is not written yet," he said, stressing his fight with Parkinson's disease has been an opportunity to help others.


PRODUCT SPOTLIGHT
 

ASI NEWS

Awards, Education and More ASI's national trade show in Orlando kicked off Sunday with a bustling education day and the Counselor Distributor Choice Awards.
Find out more.

ESP Orders Free
ASI now offers ESP Orders, the industry's No. 1 ordering platform, at no charge with our revolutionary ESP Web platform.
Find out more.

LOGOMALL
ASI welcomes the following Suppliers to the LogoMall Network 
Find out more...
ASI STORE
Find, review, and purchase the latest exclusive ASI products... 
Find out more... 

 

ADVERTISEMENT

ADVERTISEMENT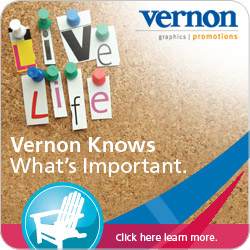 "Life is about choices and the only choice I don't have is about Parkinson's. Everything else is up to me."

Drawing on his natural talent for comedy, Fox told the crowd about his start in acting while he was growing up in British Columbia, Canada. "I had a great drama teacher in high school," Fox began. "He used to say to us that we're all here because we're not all there." Fox moved to Hollywood to pursue his acting dreams but admitted he quickly became poor and frustrated and was days away from going back to Canada to work in construction. "My apartment was so small I had to do my dishes in the shower," he joked.

Fox finally got his first big break when the producers of the show Family Ties called. "I didn't have a phone, so I closed the deal on a pay phone outside a chicken joint," Fox said. In short time, Fox was a star, but at age 29 his life would change yet again. "One day there was a tremor in my pinky finger," he said. "Later a doctor sat me down and told me I had Parkinson's. I didn't want to believe it."

Rather that leaving the public eye, Fox has devoted himself to finding a cure for Parkinson's disease, raising the hopes and quality of life of those who suffer from the disorder. To date, the Michael J. Fox Foundation has raised more than $225 million for Parkinson's research. "Answers aren't going to fall from the sky," Fox told today's crowd. "We have to reach up for them."

ADVERTISEMENT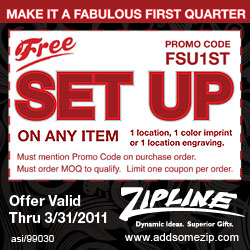 Video Report: News From ASI Orlando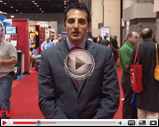 In this episode of Industry Update, Counselor's cameras ride Harry Potter roller coasters and do the twist in an effort to break a Guinness world record. Plus, what are the latest fashions in the ad specialty industry? Watch this edition of Industry Update from The ASI Show in Orlando to see special coverage of last night's ASI Fashion Show.
Click here to watch Industry Update.
ADVERTISEMENT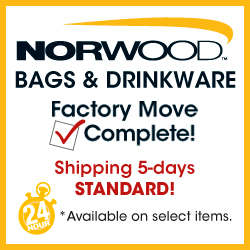 Harry Potter Gala Wows Show Audience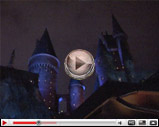 At last night's ASI Show Gala in Orlando, show-goers rode roller coasters and reveled in the Wizarding World of Harry Potter at the Universal Studios theme park. After a busy day on the trade show floor, attendees had the opportunity to relax and network at an exclusive party in the Harry Potter area at Universal, a brand new attraction.
Counselor's cameras caught up with some attendees to see how their day went – and to see how they enjoyed the rides! Click here to see the video.

Industry Twists For The Record Books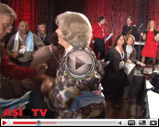 An energized crowd joined chart-topper Joey Dee in performing the "Peppermint Twist" yesterday at the ASI Show Orlando. The event, which benefited the Juvenile Diabetes Research Foundation International, was also an attempt to break the Guinness World "twisting" record. Guinness will announce the final attendance total in two weeks.
If you missed the Twist-Off, Counselor has you covered. Click here to see the video and watch interviews from the event.

ASI Fashion Show Reveals Hot Styles For 2011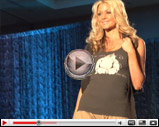 The annual ASI Fashion Show, held last night during The ASI Show in Orlando, showed off the newest styles available from industry suppliers. With models displaying the fashions, attendees were treated to a Fifth Avenue-type show featuring the hottest trends in corporate casual attire for 2011. The ASI Fashion Show was sponsored by the following suppliers: Bulova (asi/42427), ChefWorks (asi/44705), Gildan, Golden Goods (asi/57695), Haas-Jordan by Westcott (asi/58860), and Landway (asi/66238).

For photos from the Fashion Show, click here.

And, click here to watch video coverage of the ASI Fashion Show.
Joe Show Day Two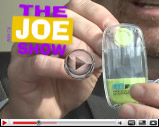 Want to offer clients ideas on the newest and most unique items to hit the ad specialty market? Check out this episode of The Joe Show, straight from the show floor at ASI Orlando.
Click here to watch The Joe Show from Orlando.
Fashion Finds From ASI Orlando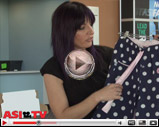 Stitches Editor Nicole Rollender canvassed the show floor this morning to identify the newest styles available in the ad specialty industry. In this episode of Fashion Finds, she shows off some of the latest apparel to hit the market.
Click here to watch Fashion Finds from The ASI Show in Orlando.

Generating More Leads In 2011
Speaking before more than 100 Education Day attendees, presenter Karen Hunter, marketing specialist at New York City firm Head of the Hunt, offered a varied list of ways to generate leads. "Even when you're standing in line at the grocery store you have a chance to talk to people," says Hunter. "You need to start up conversations."
To uniquely find new prospects, Hunter suggests taking the following steps:
Get involved in your community: "Donate products, volunteer, be a coach of a sports team," she says. "Find out who's buying for an organization."
Be active in social media: "Use Twitter, LinkedIn and don't be afraid to get out there."
Celebrate the lives of people: "Ask who's having a birthday, getting married or having any kind of party."
Set goals: "Determine how many appointments with clients you want to set, monitor the use of marketing tools and raise your expectations to new levels."
Go old school: "Check the newspaper classified ads because sometimes you can find names, addresses, phone numbers and e-mail addresses of buyers or important people at companies."             

Call For Entries: Counselor Product Design Awards
Counselor magazine is looking for innovative products for its Product Design Awards competition. Suppliers are invited to nominate their favorite eye-catching products in the following categories:
• Apparel/Caps
• Awards & Recognition
• Bags
• Calendars
• Computer Accessories
• Desk Accessories
• Drinkware
• Electronics
• Housewares
• Meeting Products
• Packaging
• Sporting Goods
• Watches & Jewelry
• Writing Instruments
In order to enter, please submit the following three items: 1. A sample of the product. (We recommend that the product be exclusive to the supplier that is submitting it, although this is not a requirement.); 2. A quick description of the product, including any special features; 3. The category that the product should be considered for. There is a limit of one submission per category, per company. All submissions will be judged on the following areas: design appeal, functionality and the ability to attractively feature a logo (when appropriate). Winners will be featured in the June issue of Counselor.
Please send all entries to: Karen Akers, Awards Editor, Counselor Magazine, 4800 Street Road, Trevose, PA 19053. Questions? E-mail Karen Akers at kakers@asicentral.com. Please note that only products from North American suppliers will be considered and that submissions will not be returned unless specifically requested.

In The News
American Solutions for Business has established the Hoidahl Family Fund for Sarah Hoidahl, who passed away Monday, January 17, 2011. Donations to benefit her husband Justin Hoidahl and two children, Jason and Kendall, can be sent to: Hoidahl Family Fund, Glenwood State Bank, P.O. Box 197, Glenwood, MN 56334.

Ash CityUSA (asi/37127) has launched its new EZE Custom Program, which allows customers to create a custom garment with minimums of 48 pieces in a turnaround time of three weeks.

HALO Branded Solutions (asi/356000) has presented its 2010 Supplier of the Year Award to SanMar (asi/84863) and 2010 Supplier Representative of the Year Award to Lisa Newell, vice president of national accounts for Gold Bond Inc. (asi/57653).

iPROMOTEu (asi/232119) has hosted its seventh annual "Thank You" Reception in Las Vegas during The PPAI Expo where it honored its 2010 Preferred Suppliers: SanMar (asi/84863); Polyconcept North America; Norwood (asi/74400) and BIC Graphic USA (asi/40480); Broder Bros. (asi/42090) (Broder, Alpha, NES); Bodek and Rhodes (asi/40788); Hit Promotional Products; BagMakers (asi/37940); Logomark (asi/67866); Calibre International (asi/43442); and Gemline (asi/56070). Hub Pen Company (asi/61966) received the Supplier Appreciation Award and Jamie Stone of Hit Promotional Products was named the Supplier Representative of the Year.

Nationwide Promotions LLC (asi/73464) has been named Importer of the Year by the World Trade Center San Diego.


People On The Move
Castelli North America (asi/44305) has hired eight new multi-line reps: IL – Lisa Bennett; MI – Maureen Dwyer; IA, KS, MO and NE – Patrick Eppert; MN, ND and SD – Scott Hareid; WI – Tom Jamieson; IN, KY, OH and WV – Tom Spoltman, Darrell K. Wilson and Doug Yount.

PRODUCT SPOTLIGHT
NEW! USB Sticks from AZX Sport ASI/30250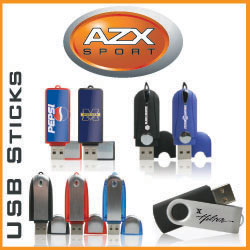 Features: 512MB - 16GB memory size available. Large variety of
colors and shapes. Ability to pre-load files onto USB.

Construction: Full color domed, Laser engraved
and pad printing available.

Lead Time: 1-3 business days on stock USB. 10 business days on
non stock USB. Minimum order 25pcs.

Orders and Art: Info.Promogram@aztex.com

Quote Requests: Info.Promogram@aztex.com

Visit www.azxpromotions.com to see our full line of products.

Or call 1-800-558-4836
CALL FOR QUOTE!
For other new and creative products,
visit the Product Central section on ASICentral.com.

EmailExpress SUPPLIER SPECIALS
"A" Discount  asi/98138  - That's right! "A" discount code on all of our magnets now through 4/15/11 View Special...
New Year Special Sale  asi/42975  - New Year Sales View Special...
HOTTEST COMPUTER MOUSE! COOLEST DESIGN! ASI 63296  asi/63296  - Stand out from the competition! View Special...
New Years promotion on Post-it(R) Notes!  asi/91240  - Check out new specials on Custom Printed Post-it(R) Notes! View Special...
Great Deals On 2011 Plastic Promotions!  asi/38980  - "Great Deals On 2011 Plastic Promotions!" View Special...
Staton - You Could Win a 2011 Chevrolet Camaro  asi/89380  - Staton – You Could Win a 2011 Chevrolet Camaro View Special...
15% Off Your Next Order with California Tattoos! 14 Days Only!   asi/43530  - 15% Off Your Next Order with California Tattoos! 14 Days Only! View Special...
TOTE, $.49, SHOW SPECIAL  asi/37980  - Visit us online www.bagworldpromo.com. View Special...
This Mouse Catches Attention Everyday  asi/90154  - Visit us online at www.sunjoy.us View Special...
Best Sellers New Tech and Eco Friendly Free Printing  asi/93131  - We Will Hit Your Price To Win View Special...
NEJ $8 Heavyweight Hood Plus FREE SHIPPING  asi/72806  - Compare to the competition at $12 View Special...
Add Commercial Print to Your Business Mix  asi/81500  - Visit Navitor's new and improved website and learn how you can grow your profits by adding commercial print to your business mix. View Special...
Safety Apparel at Unbelievable Prices !!  asi/58841  - Winter Sale - Safety Apparel. Buy Direct and Save - HSG Safety - Since 1989 View Special...
DEBCO - When in doubt...shoot!  asi/48885  - DEBCO has your customers health and safety at their fingertips. View Special...
Think outside the box with Wolf Mfg !  asi/98104  - World's Best Neck Support Travel Pillow! View Special...
Visit California Tattoos at ASI Orlando Booth #1608 and Save!  asi/43530  - Visit California Tattoos at ASI Orlando Booth #1608 and Save! View Special...
The Drink & Plate Holds Drink and Plate of Food in Same Hand  asi/76770  - If you are at a promotional event with FOOD AND BEVERAGES... The DRINK & PLATE is a must! View Special...
Light your sales on fire  asi/65526  - Help your customers survive and thrive with a Kodiak Firestarter. Perfect for everyone from outdoor enthusiasts to emergency kits. See us at ASI Orlando Booth 103 for samples and demos. Free setup and discounts on all orders placed at the show! View Special...
Introducing Enro / Damon: Dress Shirts, Sportswear, Ties, Pants, Belts  asi/52487  - Look smart and stay comfortable View Special...
Check us out in Orlando - Booth 2220!  asi/37218  - Free Shipping, Free Set Up, and Free 2 Color Imprint! View Special...
SPONSORED BY


Counselor® PromoGram® is a trademark of the Advertising Specialty Institute. You were sent this newsletter as a benefit of your ASI membership. Copyright 2011, ASI. All Rights Reserved.
If you'd like us to send Counselor PromoGram FREE to anyone else at your company (or to your off-site sales reps), go to www.asicentral.com/newsletters and complete the online form.
Interested in advertising in Counselor PromoGram? Send an email to ekoehler@asicentral.com
Click here to subscribe to Counselor® magazine. You must be a member of ASI to subscribe to this publication. The publisher has a right to refuse subscriptions to non-members.
Advertising Specialty Institute®, 4800 Street Road, Trevose, PA 19053