Senator USA Acquired By Camsing Global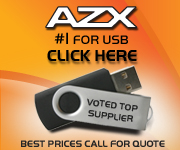 Camsing Global LLC, which announced its intention to acquire Top 40 supplier Corvest earlier today, has also purchased Senator Promotional Group USA Inc., the parent company of Senator Writing Instruments and Dart Business Accessories. In addition, Camsing Global and Senator Worldwide have entered into a long-term exclusive licensing agreement in which Camsing will market and sell Senator Products in the USA and Canada. Financial terms of the transactions were not disclosed.
"We are very excited to make this announcement today," said William Dolan, chief executive officer of Camsing Global. "Senator and Dart have been award winning brands within the industry for decades and pride themselves on superior service, quality and product safety."
Bob Tidwell, the CEO and president of Senator Promotional Group USA, has resigned his position effective with the Camsing acquisition.
Follow Counselor PromoGram tomorrow for more details on this deal and Camsing's earlier acquisition of Corvest.