Counselor® PromoGram® 

Volume 778 / January 4, 2011

SPONSORED BY



Marketers Boost Online Spending
Setting an all-time record, U.S. online advertising spending for 2010 will reach
$25.8 billion, a year-over-year increase of 13.9%, according to a projection from firm eMarketer. Forecasters now also expect U.S. Internet ad spending to increase significantly each year through 2014, eclipsing the $40 billion mark. "With multiple
ways to go online and with more activities once they get there, people spend more
time online," said David Hallerman, eMarketer principal analyst. "Simply put, marketers increasingly know that to reach their target audience, they need to advertise more online."

PRODUCT SPOTLIGHT
 

ASI NEWS

Top 10 Pet Gifts of 2010 
Check out our favorite pet promo products from the year, which were purr-fect for pet store openings, dog shows and any other pet-themed promotional event.
Find out more.

Lights, Camera, Education 
The new Supplier Success System is in production and is sure to be as popular as the distributor version that helped so many industry newcomers.
Find out more.

LOGOMALL
ASI welcomes the following Suppliers to the LogoMall Network 
Find out more...
ASI STORE
Find, review, and purchase the latest exclusive ASI products... 
Find out more... 

ADVERTISEMENT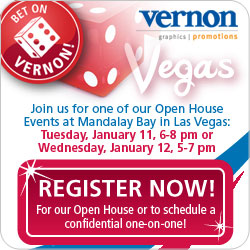 According to sales data from PricewaterhouseCoopers, online advertising is growing much faster than the U.S. economy, having increased its contribution to the GDP by 10% or more every quarter from Q3 2003 through Q1 2008. Following the recession, online ad spending's share of the GDP rose by nearly 12% in the third quarter of 2010 and then increased by an estimated 15% last quarter. "In some ways, the recession has propelled online advertising by forcing marketers with limited budgets to make every dollar count," said Jared Jenks, an analyst at eMarketer.

Worldwide, by 2014, online ad spending will reach $96.8 billion, eMarketer projections show. In the next several years, the Internet's share of global media ad spending will rise from about 12% in 2009 to 17%. The research firm's projections also show that outside of online channels like e-mail, search, video and lead generation, ad dollars toward all other major media (TV, radio, print) will increase by an average annual growth rate of 2.9% in the U.S.

ADVERTISEMENT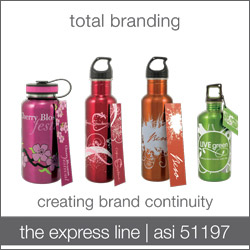 Prime Line Promotes Lederer To President
Counselor Top 40 supplier Prime Line (asi/79530) announced last week that it has promoted Jeff Lederer from executive vice president to president of the company. The appointment became effective January 1.
"Jeff has been preparing for this position for his whole life, having worked at Prime for the past 17 years in a variety of sales, marketing and executive roles at Prime," said Rick Brenner, CEO of Prime. "He's a consummate professional, a creative and innovative marketer and a key architect of many of Prime's most innovative service and product offerings. I'm proud to partner with Jeff and our Chairman and founder Bob Lederer in continuing to build this great company into the future."
Lederer, who is also a member of Counselor's Power 50, joined Prime in 1993 as a regional sales manager and he has been a key visionary for the company by helping to shape the organization in areas such as product development, new service offerings and increased web presence. Lederer has also traveled extensively throughout the world and represents Prime as the only U.S. member of IPPAG, the International Partnership for Promotions and Gifts.

ADVERTISEMENT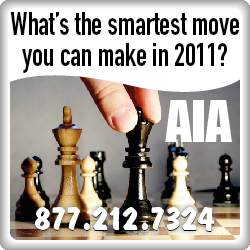 The Joe Show: New Products For 2011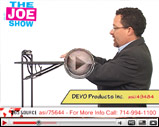 In this episode of The Joe Show, Counselor Managing Editor Joe Haley shows off some hot new products for the New Year. Looking for some highly-useful laptop gadgets? Want to kick off the year by offering unique product ideas to clients? Check out this edition of The Joe Show.  
Click here to watch this new-products episode of The Joe Show.
Want more videos? Subscribe now to our YouTube videos.

ADVERTISEMENT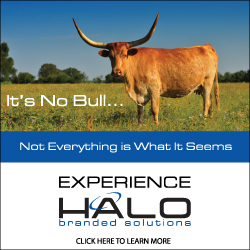 SBA Announces Rapid Loan Program
The U.S. Small Business Administration (SBA) has introduced two new lending initiatives that are designed to provide loan approval more efficiently and offer better services to minority-owned companies. Applications for SBA-backed loans under $250,000 will soon be just two pages long and can be approved in less than a day. "Many entrepreneurs and small-business owners across the country have enormous potential to drive economic growth and create good-paying jobs in their local communities, but too often they face barriers in fulfilling that potential," said Catherine Hughes, chairperson of the SBA's Advisory Council on Underserved Communities.
In addition to speeding up the loan process, the SBA is also aiming to better assist women-owned and veteran-owned businesses, as well as companies that are based in lower-income or rural areas. Under a program called Community Advantage, borrowers will be encouraged to meet and gain advice from community advisors and nonprofit development companies. "We are taking steps that will increase the number of places small-business owners in underserved communities can go to get loans," said SBA Administrator Karen Mills in a statement.
Both initiatives are expected to be available by March 15.

ASI Radio Offers Trade Show Tips


This morning's Tuesday Morning Show on ASI Radio provided listeners with advice for how they can maximize their trade show experiences. Plus, the hosts shared their "Favorite Things," provided top tips from the industry's best salespeople, and shared information on emerging markets for 2011.  
If you missed the show, a recording is now available at www.asicentral.com/radio. And, don't forget to join us for our next broadcast on Tuesday, January 11. Log on at 10:30 a.m. ET to listen to the show – and give us a call at (215) 953-4979 to hear your voice on the air.

Holiday Sales Bolstered By Online Activity
Paced by increases in apparel purchases, online retail sales during the 2010 holiday season rose 15.4% to $36.4 billion, according to MasterCard's SpendingPulse eCommerce Index. Data shows the most productive day for online retailers was Black Friday, when sales were up 34.5% over 2009. "That's a real change for this year," said Michael McNamara, vice president for research and analysis at SpendingPulse. "Despite the growth, there is still a lot of runway in front of it."
Bolstered by Internet-only discounts, free shipping and earlier promotions, online sales of clothing (+25.7%), electronics (+12.2%) and jewelry (+4.5%) all increased this year in the 50 days prior to Christmas. On six separate days during the holiday season, online sales topped $1 billion. Sales on Cyber Monday were up 19.4%, led by Amazon, which alone sold 13.7 million products on November 29, translating to 158 items per second.
Even apart from a record-breaking online shopping season, overall holiday retail sales easily trumped the forecasts of analysts. According to a separate MasterCard tracker, holiday sales increased 5.5% in 2010, exceeding pre-recession spending levels. The National Retail Federation was only expecting a 3.3% improvement this year in holiday sales. "For the past year or two, when I've seen growth in one area, it seems to come at the expense of another," said McNamara. "Here, things are actually all moving in the right direction."
In the days since Christmas, experts say retail sales have actually slipped below forecasts, in large part because of a blizzard that hit the Northeast U.S. on Sunday, December 26. Research firm ShopperTrak said last week that the massive snowstorm has delayed about $1 billion in post-Christmas sales. However, experts are predicting many consumers, especially those who received gift cards for Christmas, will make up for the short-term retail losses by continuing to shop and spend into early January.

Call For Entries: Counselor Product Design Awards
Counselor magazine is looking for innovative products for its Product Design Awards competition. Suppliers are invited to nominate their favorite eye-catching products in the following categories:
• Apparel/Caps
• Awards & Recognition
• Bags
• Calendars
• Computer Accessories
• Desk Accessories
• Drinkware

• Electronics
• Housewares
• Meeting Products
• Packaging
• Sporting Goods
• Watches & Jewelry 
• Writing Instruments
In order to enter, please submit the following three items: 1. A sample of the product. (We recommend that the product be exclusive to the supplier that is submitting it, although this is not a requirement.); 2. A quick description of the product, including any special features; 3. The category that the product should be considered for. There is a limit of one submission per category, per company. All submissions will be judged on the following areas: design appeal, functionality and the ability to attractively feature a logo (when appropriate). Winners will be featured in the June issue of Counselor.

Please send all entries to: Karen Akers, Awards Editor, Counselor Magazine, 4800 Street Road, Trevose, PA 19053. Questions? E-mail Karen Akers at kakers@asicentral.com. Please note that only products from North American suppliers will be considered and that submissions will not be returned unless specifically requested.

Get Your Company Profiled In Counselor Magazine
Counselor is currently looking for distributors to profile for a new feature series in the magazine in 2011. Looking to improve your company's operations? Want to experience big growth next year? Counselor will be profiling the challenges of a distributor company in each issue, speaking in-depth with company principals to find out what obstacles may currently be holding their business back. A reporter will then take these challenges to a group of consultants and business experts, who will create a step-by-step plan for how this company can overcome its challenges and realize big revenue gains.
If you'd like to have your company profiled and provided with tailor-made growth strategies, send an e-mail to Andy Cohen at acohen@asicentral.com detailing your top three challenges and explaining how your business fared in 2010. Also, this feature will include a detailed financial analysis for the company being profiled, so interested companies should be prepared to provide three years' worth of P&L statements on their businesses. Company principals should also be prepared to be visited by a reporter and photographer for the article.

Webinar Helps Distributors Prove Value Of Ad Specialties
Counselor recently conducted a webinar designed to provide distributors with information and data that allows them to prove the ROI and value of promotional items to clients. Based on the ASI Global Advertising Specialties Impressions survey, the online education session examined the various ways that distributors could use cost-per-impression data to show clients the return on investment they receive from their promotional campaigns.
Click here to watch a recording of the webinar.
And, click here to check out the complete findings of the 2010 Global Advertising Specialties Impressions survey.

In The News
Allegra (asi/372419) in Little Rock, AR, has received its eighth monthly International Sales Growth Award in the last year from its world headquarters for being among the top 10 businesses in increased sales volume for North America.
Hub Pen Company (asi/61966) has been named Supplier of The Year by the New England Promotional Products Association.
Leed's (asi/66887) has celebrated its 10-year anniversary in the pen category by expanding its metal pen offering for the 2011 product launch.
Norwood (asi/74400) and BIC Graphic North America (asi/40480) have announced that Cycle 1 promotions are out and will be in effect through April 30, 2011. The mailing includes an assortment of distributor reference materials and promotions for both brands.
Prime Line (asi/79540) has released its 2011 annual catalog that features over 100 new products.

People On The Move
Beacon Promotions (asi/39250) has hired Mike Joswick as vice president of sales in CO, CA, AZ, NV, WY, MT, ID, WA, OR, UT, NM, HI and AK.
Best Promotions Inc. (asi/138557) has announced two new additions: Peregrine Starin as executive assistant and Merhawit Hagos as production coordinator. Also, Karen Peak Marder has been promoted to senior sales assistant.
Boundless Network (asi/143717) announced that it has appointed Brad White as vice president of sales.
SACDV has announced the 2011 officers:  president, Brett Hersh of Admints & Zagabor; vice president, Fred Snyder of Geiger; secretary, Michele Jennrich of Howard Miller Co.; treasurer, Mike Lorah of Montco Adv Specialties. The new board includes Christopher Duffy of Bag Makers, Bruce Aldinger of Harmony Promotional Solutions, Daniel Berkowitz of Picnic Plus by Spectrum, Marc Held of Bodek & Rhodes, Frank Rauch of Apex Advertising, Mike Wagaman of Rockland Embroidery and executive director, Jim Harmon.

PRODUCT SPOTLIGHT
Pop Out Digital Video Camera ASI/70899
Video in the palm of your hand. Convenient pop-up USB plugs directly into your computer. 1.5" LCD preview screen, 180° dual direction screen, 256 MB SD card included, expandable to 2 GB.

Full color vinyl skin and pad printing available.

3-5 bus. day production. 10 pc min.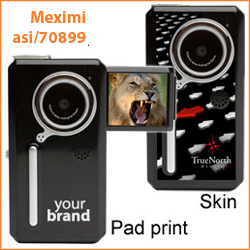 Info.Promogram@365wholesale.com

Visit www.365wholesale.com to see our full line.
CALL FOR QUOTE: 1-877.834.4389

For other new and creative products,
visit the Product Central section on ASICentral.com.

EmailExpress SUPPLIER SPECIALS
25% Off Your Next Order with California Tattoos for a Limited Time!  asi/43530  - 25% Off Your Next Order with California Tattoos for a Limited Time! View Special...
This Mouse Catches Attention Everyday  asi/90154  - Visit us online at www.sunjoy.us View Special...
End of the Year Flash Drive Sale! 27 drives as low as 3.41 net!  asi/37218  - Free Shipping, Free Set Up, and Free 2 Color Imprint View Special...
Customer Safe Website  asi/68463  - Generic Website for Your Customers View Special...
NEJ $8 Fleece Hooded Sweatshirt  asi/72806  - Order Online View Special...

TOP SUPPLIERS ARE COMING TO YOUR NEIGHBORHOOD
The industry's #1 traveling show, the Advantages Roadshow, is on the road and ALL distributors are invited to attend for FREE. You don't have to invest a lot of time out of the office to acquire new tools and ideas to jumpstart your 2011 sales.
Visit www.advantagesroadshow.com for the complete 12-week schedule. With free education from 7:45 a.m.-9 a.m. and 1 p.m.-2 p.m. and exhibits from 9 a.m.-1p.m., you'll enjoy an action-packed morning when you attend the Advantages Roadshow.
The first three weeks of the Advantages Roadshow includes stops in…
Northeast ● January 3-7
Boston, Long Island, New Jersey, Philadelphia and Baltimore
Southeast ● January 17-21
Raleigh, Charlotte, Atlanta*, Nashville and Memphis (*Co-located with the Stitches Roadshow)
Pacific ● January 31-February 4 
Seattle, Portland, Sacramento, Concord and San Jose
Pre-registration is not required; you may register on show site. However, if you register prior to the Roadshow at www.advantagesroadshow.com you'll receive a FREE download of one of ASI Education's most popular sessions, "Secrets of Successful Email Marketing."
For more information about the Advantages Roadshow, visit www.advantagesroadshow.com.
Follow The ASI Show on Twitter and become a fan on Facebook today!
The following are the dates and locations for The ASI Show in 2011:
Orlando, January 23-25, 2011
Dallas, February 16-18, 2011
New York, March 22-24, 2011
San Diego, May 18-20, 2011
Chicago, July 19-21, 2011
Plus, don't miss the ASI Advantages Roadshow, the industry's #1 traveling show. Visit www.advantagesroadshow.com for the complete schedule and go to www.asishow.com for information on all ASI Shows.
| | |
| --- | --- |
| | |
SPONSORED BY


Counselor® PromoGram® is a trademark of the Advertising Specialty Institute. You were sent this newsletter as a benefit of your ASI membership. Copyright 2011, ASI. All Rights Reserved.
If you'd like us to send Counselor PromoGram FREE to anyone else at your company (or to your off-site sales reps), go to www.asicentral.com/newsletters and complete the online form.
Interested in advertising in Counselor PromoGram? Send an email to ekoehler@asicentral.com
Click here to subscribe to Counselor® magazine. You must be a member of ASI to subscribe to this publication. The publisher has a right to refuse subscriptions to non-members.
Advertising Specialty Institute®, 4800 Street Road, Trevose, PA 19053