ADVERTISEMENT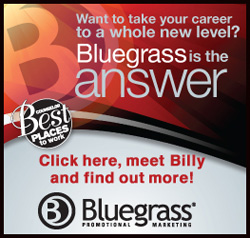 Supreme Court Removes Campaign Marketing Limits
In a sweeping 5-4 decision, the U.S. Supreme Court has eliminated a well-established ban on political spending by corporations and unions, nullifying a series of campaign finance laws and overturning decades of legal precedent. The ruling, analysts say, could dramatically increase the amount of special-interest advertising, providing marketers almost limitless selling opportunities during political campaigns. "I think that the ruling has the potential to greatly expand the use of both traditional media and guerilla marketing for campaigns," says Larry Cohen, president of Top 40 distributor Axis Promotions (asi/128263). "Every group will not be able to afford traditional media like TV and radio, so T-shirts, signs and buttons [will be] a very cost-effective way to get their message out."
Ruling that the campaign finance laws in question violate the First Amendment, the high court lifted both the corporate spending ban as well as the blackout period that stops groups from buying ads within 60 days of an election. Because the court's action essentially reversed a prior case first argued in Michigan, the decision will likely be applied to federal and state elections. "I am sure there are distributors that focus on election time, but I am amazed there is not a greater emphasis," says Bob Hechler, president of Windbrella (asi/97247). "Now we add this recent ruling to the equation and allow corporations and unions to spend on their candidate and avoid the $500 campaign contribution limit and the results should be significant."
While the court's decision has been welcomed by marketers, the White House has quickly and harshly criticized the ruling, with President Obama calling it "a victory for big oil, Wall Street banks, health insurance companies and the other powerful interests that marshal their power every day in Washington to drown out the voices of everyday Americans." Obama has pledged to work closely with Congress to mitigate the effectiveness of the decision, possibly by backing efforts that would require shareholders to vote before a corporation could spend money in elections.
The court's split decision fell along political lines, with Justice Anthony Kennedy serving to break the tie and writing the majority opinion.