ADVERTISEMENT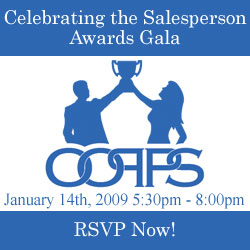 ASI Launches Industry Order Management Initiative
During the ASI Show in Orlando this weekend, ASI announced a multimillion-dollar initiative to create a seamless order management system that links distributors, suppliers and industry service providers across the full suite of ASI products. The project, which is designed to save industry participants time and money, will allow users of ASI's products and services to order promotional products quickly. It will also let them better manage the flow of order information into nearly every type of financial system, custom application and QuickBooks program.

The effort has been under way for about a year. In the test phase, distributors placed over $10 million in orders with suppliers, resulting in consistent order structure, content integrity and order delivery. The first commercial efforts were previewed at the ASI Show Orlando as part of a phased rollout throughout 2009. "Based on continuing industry feedback, we're creating the most efficient order management process in the industry, across our entire product suite," said Timothy M. Andrews, president and CEO of ASI. "The member input is allowing us to tailor our products to what distributors, suppliers and service providers need most, especially addressing their key concerns of cleaning up mistakes on orders, getting invoice data from suppliers easier and improving the ability to send invoices to end-buyers faster."

ASI also announced during the show in Orlando that users of ProfitMaker, the business management application from ASI Computer Systems, can now pull products and pricing directly from ESP Online into ProfitMaker. There is also a new method that allows purchase orders to be sent by distributors and accepted into the supplier's system electronically without rekeying information, making the order process faster and less error-prone.

Separately, ASI also unveiled a new version of ESP Online, which now allows end-buyers to order directly from a client presentation, and integrates with the industry standard purchase order.  Also, PromoCafé is a new application that allows the 32,000 users of ESP Online to communicate about orders and a variety of topics using chat rooms and instant messaging.

Go to www.asicentral.com for more information on these announcements.