ADVERTISEMENT
SHARE PROMOGRAM

ASI NEWS


Register for Canadian Power Summit
ASI's first-ever Power Summit in Banff, Canada will feature three days of networking, top business leaders and informative strategizing.
Find out more.

New ESP Mobile™ App Available
Over 40 new app features, including virtual samples and speak to search, now available for iPhone, iPad and Android.
Find out more.



ESP WEBSITES


ASI welcomes the following suppliers to the ESP Websites network.
Find out more.



ASI STORE




Find, review, and purchase the latest exclusive ASI

products...
Find out more.




ADVERTISEMENT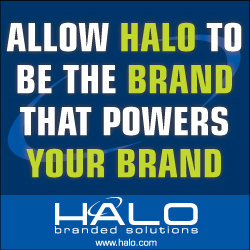 Supplier Sales Increase In 2012
Industry supplier sales rose 4.9% last year, reaching $12.8 billion overall, according to new data released today by ASI. More than two-thirds (68.3%) of suppliers surveyed indicated they had higher sales in 2012 compared to 2011, with smaller companies (less than $10 million in annual revenues) reporting significant year-over-year gains (7.2% on average).
"Businesses are beginning to gain their confidence, and that means they're ready to start spending again on marketing," says Lon McGowan, CEO of iClick (asi/62124). "It's great for our industry, and I believe these early growth numbers are a sign of a strong comeback in the works."
In the fourth quarter of last year, total supplier sales were approximately $3.9 billion, up $176 million or 4.8% over revenues during the same period in 2011, data showed. Nearly half (47.5%) of supplier respondents reported an increase in Q4 sales, while 25.1% reported a decrease. Larger firms (more than $10 million in annual revenues) enjoyed a greater increase in Q4 sales (5.2% on average) than smaller companies.
The majority of suppliers are optimistic about sales for 2013, with 74.4% of respondents expecting their revenues this year will be higher than in 2012. Suppliers are also more optimistic today about future sales than they were a year ago. At this time in 2012, only 62.1% of suppliers thought sales for the year would be higher than their 2011 revenues.
"I feel the industry will continue to grow at a more consistent pace in the first quarter and throughout this year," says Kim Newell, president of World Wide Lines (asi/98290). "The industry is beginning to again become more creative and I feel individual suppliers are working to bring innovation into their product lines." Adds Dan Taylor, president of BamBams (asi/38228): "Our year-to-date numbers look good – up double digits over 2012. I am bullish for BamBams in 2013 and believe the industry could see growth similar to 2012 – 5%."
Last month, Counselor reported 2012 distributor revenues increased 5.2% to $19.4 billion. More than two-thirds (67.1%) of all distributors expect their sales this year will be higher than their sales in 2012.