ASI NEWS

 Want to Close More Sales?  
Take a tip from upcoming San Diego keynoter Wayne Brady, who tells ASI Radio how to turn potential clients into fans using comedy.
 Find out more.

Telling it Like it Is 
Distributors and suppliers from the Dallas show talk to ASI Vice-Chairman Matthew Cohn during the gala at Eddie Deen's ranch.
 Find out more.

LOGOMALL
ASI welcomes the following Suppliers to the LogoMall Network 
Find out more...
ASI STORE
Find, review, and purchase the latest exclusive ASI products... 
Find out more... 

 
ADVERTISEMENT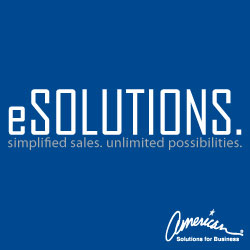 Dunbrooke Signs Partnership With Eagle Dry Goods
Beginning March 1, Dunbrooke Apparel Corp. (asi/50930) will sell, market, distribute and warehouse the Eagle Dry Goods' (asi/51231) namesake brand and the Tommy Bahama line in the ad specialty industry, the suppliers announced this week. "This is part of our long-term strategy to expand from a single-label jacket supplier to a multi-line supplier that serves a whole range of customers," said Matt Gray, COO of Dunbrooke, in an interview with Counselor.
Financial terms of the deal were not released. Scott McFadden, executive vice president of Eagle Dry Goods, said the strategic alliance provides the Eagle Dry Goods and Tommy Bahama brands the chance to reach more customers through Dunbrooke's sales network. "We believe it's better for us, better for Dunbrooke and better for distributors to have one-stop shopping," said McFadden, who noted ownership of Eagle Dry Goods will remain unchanged.
Dunbrooke, whose roster of labels includes Reebok, Calvin Klein, Van Heusen and the NHL and NFL, will run operations for the Eagle Dry Goods and Tommy Bahama lines out of its Missouri location. Over the next three months, assets and inventory will be transferred from Eagle Dry Goods' Tennessee facility to Missouri, said Gray. Twelve to 15 current Eagle Dry Goods sales representatives will lose their jobs as a result of the transaction, but Dunbrooke expects to add five to 10 new jobs, including two sales positions, to support the brands.
Eagle Dry Goods plans to incorporate other employees of the company into an unrelated retail venture and are not shuttering the Tennessee facility, McFadden told Counselor. For the next several years, McFadden and Eagle Dry Goods' President Bill Reese will serve as consultants to Dunbrooke on the Tommy Bahama and Eagle Dry Goods lines, Gray said.
Although Gray declined to discuss specifics, he said that Dunbrooke is currently exploring more ways to expand its brand offerings and another deal could be announced by the fourth quarter of this year.

ADVERTISEMENT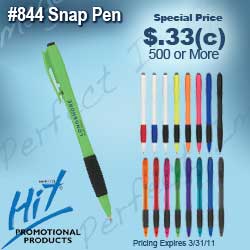 Marketers Forecast Budget Increases
Chief marketing officers are seeing reasons for optimism, according to a new study from Duke University. The university's Fuqua School of Business, in collaboration with the American Marketing Association, found that respondents rated the U.S. economy at 63 out of 100, up from 56 in August of last year, and expect significant increases in marketing budgets this year. The report, which drew on the responses of 3,778 marketing executives, also found that nearly 70% of CMOs said they were optimistic about the U.S. economy, compared to just 26% about six months ago.
Along with this increasingly optimistic outlook, respondents expected an increase in marketing budgets, particularly B2C product marketers, who anticipate a 20% increase in budgets over the next 12 months. B2B product marketers expected a 7.5% increase, while B2B service marketers estimated the increase at 3.3%. "CMOs think consumers are going to buy more, they are going to be more loyal, that new customers are going to enter the market," said Christine Moorman, founding director of The CMO Survey and senior professor of business administration for Duke University. "All those things are very positive and I think that forms the basis of this larger impression that the economy has finally rebounded."
Moorman pointed to marketers' growing focus on brand building – with 26% of respondents citing it as a priority, up from 19% from six months ago – as a fact that would be of particular interest to distributors of promotional products. Brand building as a portion of overall marketing budgets for CMOs also saw an increase, going to 9.1%, from 8.3% in August of 2010. "A couple years ago, instead of buying polo shirts, clients were buying t-shirts, but now we're seeing them moving the opposite way," said Lisa Buehler, owner of Allegra Print & Image (asi/372419). "They're really looking at quality and quantity and what that means for the overall brand."