ADVERTISEMENT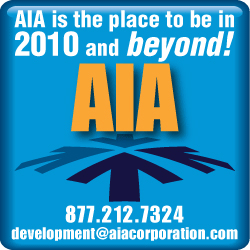 New Credit Card Law Takes Effect
Billed as part of a government effort to increase consumer protection, new and sweeping credit card rules are now being enforced against issuers, including Bank of America, JP Morgan Chase and Citigroup. The rules, outlined in the Credit Card Accountability, Responsibility and Disclosure Act, are designed to limit excessive fees, prevent sudden rate hikes and require issuers to more clearly divulge account activity and transactions. Additionally, the law requires colleges to report any marketing deals they reach with credit card companies, while keeping banks from giving out promotional gifts near campuses or at school-related events.
"For too long, credit card companies have had free rein to employ deceptive, unfair tactics that hit responsible consumers with unreasonable costs," said President Barack Obama. "But today, we are shifting the balance of power back to the consumer and we are holding the credit card companies accountable."
Estimated by researchers to save consumers $10 billion annually, the new law significantly changes prior rules. For example, in the past, credit card companies could raise rates and charges at any time, even if an account holder was never late with a payment. Now, issuers cannot raise rates during the first year of an account unless an introductory offer ends. Issuers must also give 45 days notice before making a rate change. In addition, while rates can be increased if an account is 60 days past due, the original rate must be restored if payments are made on time for six straight months.
The new law also places a premium on age, stopping companies from issuing cards to anyone under 21, unless the applicant either has a co-signer or can prove means to repay any accumulated debt. Surveys show about 84% of undergraduate students report they use at least one credit card, with an average reported balance of around $3,100.
While the law is viewed as a benefit to consumers, the legislation has drawn criticism from some analysts, who point out that the new protections do not apply to business or corporate accounts.