ASI NEWS

Top 10 Sexiest Valentine's Day Promo Products
It's here! ASI's first list of hot Valentine's Day items. 
Find out more...

Hot Products and Cool Videos
Check out the many featured products and Tim's Take videos from ASI Show Dallas. Find out more...

ASI STORE
Find, review, and purchase the latest exclusive ASI products... 
Find out more... 

 
ADVERTISEMENT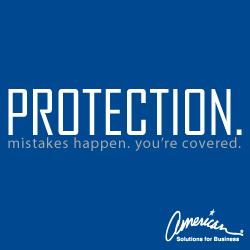 Survey Reveals Top Markets To Target
IBISWorld, a market research analysis firm, recently released a report that lists the industries expected to perform the worst and best in the next 10 years. The survey offers plenty of insight for small business leaders looking to explore new markets. "Technology and innovation continue to influence the list fairly significantly," says George Van Horn, senior analyst for IBISWorld. He points out that voice over Internet protocol (VOIP) providers (like Skype or cable companies offering the technology) topped the list, along with eCommerce in the fourth spot and search engines in the eighth. At the same time, the worst performer is predicted to be soon-to-be antiquated wired telecommunications carriers, while brick-and-mortar DVD and video rental providers take the fourth spot, as online providers broaden their market share.
Distributors in the ad specialty market agree that the tech and online-focused industries are where they're seeing potential. John Festa, senior sales consultant for Geiger (asi/202900), says that online shopping and high tech areas in general are showing signs of strong growth.  "Selling on the Internet is growing – and Twitter, LinkedIn, Facebook and those kinds of things are expanding. Buyers today are younger." Juan Carlos Lopez, president of Nema Associates (asi/282191), says that, "the companies who are virtually savvy and know how to present their ideas and concepts that way are where things are going," and as he looks for new clients, this continues to be a key area. "The consumer is becoming very fluid – they aren't captive like they used to be," he says.
Van Horne points out that when an industry starts to have serious problems, it's generally because it's being eclipsed by a different industry fulfilling consumer needs in a whole new way, or else foreign competition is taking its toll. It's the latter that explains why manufacturing industries dominate the worst performing list, with tank armored vehicle manufacturers at number two; vacuum, fan and small household appliance manufacturers at number three; and other manufacturing industries taking four other spots in the top 10 worst-performing markets over the next decade. "All manufacturers are aching in these times," says Lopez, who has seen his manufacturing clients cutting down on spending.
An additional category poised for growth from Van Horne's perspective is all things green, particularly environmental consultancy, which holds the fifth spot on the best for the decade list. "A lot of the social trends and demographic issues that were influencing business before the recession have done relatively well during the recession."