TOP
ADVERTISEMENT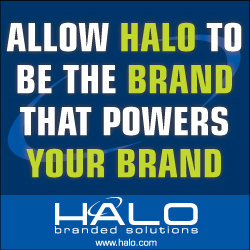 Facebook To Launch Video Ads
Marketers will have a potentially powerful new medium for reaching target audiences: Video advertisements embedded in Facebook users' news feeds. Offering a new way to promote everything from products to movies, the video ads were being tested this week with a small group of Facebook users. "Rather than having to click or tap to play, videos will begin to play as they appear onscreen -- without sound," Facebook said in a statement.

When users tap the videos, audio will be enabled and the video will play in full-screen mode, according to reports. During piloting this week, Facebook worked with Summit Entertainment on ads to promote its new movie, Divergent. Once green-lighted for wider distribution, the video ads could fetch Facebook as much as $8.4 billion per year in revenue, analysts predict.

Since September, Facebook's tech team has been trying to improve video capabilities. The social media site declares that views, likes, shares and comments increase when content starts playing automatically. Nonetheless, questions have arisen about how Facebook users will react to automatic ads. Last month, a survey by global marketing consultancy Analytic Partners found that 83% of users would find video ads "intrusive" and would likely "ignore" them.

Facebook's advice to people who don't want to see the videos? Quickly scroll past them.
TOP
ADVERTISEMENT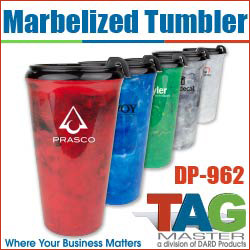 4imprint Announces Top Customer-Rated Products
A duffel cooler, sport flyer and tote bag are among the top 20 promotional products of 2013, according to Counselor Top 40 distributor 4imprint (asi/197045). Buyers rated these products the highest on 4imprint's website throughout this year.
"Customer feedback is so important to us," said Greg Ebel, vice president of sales and marketing for 4imprint. "These reviews come directly from customers who've purchased and used these products, making it invaluable information for anyone interested in finding new imprinted items for their next promotion, event, tradeshow or other activity. Being able to consider the feedback from tens of thousands of people who have actually purchased promotional products is something people consistently tell us is important to them."
The annual ranking includes 11 products that appear on the list for the first time. Earning a five-star review, the convertible duffel cooler is a 600-denier polyester duffel bag that has a main compartment with a U-shaped zipper closer that holds up to 12 cans, plus ice. The sport flyer, another highly-rated item, is a nine inch disc that can hold a standard paper plate at a sporting event. Also making the cut is a durable two-tone tote bag – a 600D polyester item that can hold notebooks and conference materials in its main zippered pocket, as well as smaller items in the front slip pocket.
Some of the other items that made the list are the economy pocket coolie, the color banded classic coffee cup, the side-blocked micropique sport-wick polo and the cell phone power bank.
TOP
ADVERTISEMENT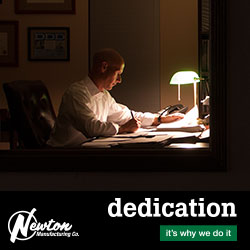 Counselor How-To: Managing Millennials
Every generation of workers has a unique set of skills, but the talents of Gen Y employees – those born between the 1980s and the early 2000s – could be especially helpful to your business. Why?
"The Millennial brings an enormous amount of tech savvy to the business," says Morley Winograd, co-author of Millennial Momentum: How A New Generation Is Remaking America. "If you're not currently engaged in social media and if you're not doing a lot of business online, Millennials can bring that inherent knowledge which exists as a native language compared to a learned language. That's a big plus."
If you're thinking about hiring Gen Y workers or have already done so, click here for some suggestions for maximizing their full potential at your company.
TOP
ADVERTISEMENT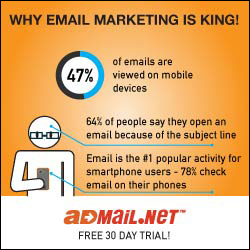 Legislation Aims To Prevent Job Applicant Credit Checks
A new measure introduced by U.S. Senator Elizabeth Warren (D-MA) and co-sponsored by five other legislators would ban companies from conducting credit checks on most prospective employees. The bill, named the Equal Employment for All Act, would outlaw the checks in many fields, with limited exceptions like for jobs related to national security.
"There's little or no evidence of any correlation between job performance and a credit score," Warren said. "This is a point of basic fairness. People who get hit with hard economic blows end up getting squeezed out of the system."
A research brief released by the Demos Foundation, a liberal think-tank, notes that one of the most common reasons for bad credit is the loss of a job and health insurance. Those losses, consequently, make it a challenge to pay bills on time, Demos found. A Demos report also shows  that one in ten unemployed Americans have been denied a job because of information in their credit reports. Many of these checks are run on applicants seeking entry level positions.
However, trade groups like theConsumer Data Industry Association defend the use of applicant credit checks as a basis for preventing embezzlement and fraud. Data from the Association of Certified Fraud Examiners estimates that each year there are about $1 trillion worth of employee thefts – an average of $175,000 per business. That figure increases to $200,000 for companies with fewer than 100 employees.
TOP
Counselor Unveils Best Places To Work
At the inaugural Counselor Best Places to Work Conference, held recently in Santa Barbara, CA, Counselor magazine announced its 2013 ranking of the best workplaces in the industry. With a list of 85 distributors and suppliers, the Counselor Best Places to Work this year is headed up by supplier firm Crystal Impressions by Seaena (asi/47782). "It's truly a great honor to be number-one on the list," said Allison Robbins, one of the company's owners, upon finding out about the ranking. "We're a fun company that we all love spending time at."
Rounding out the top five on the 2013 Best Places to Work list are: Proforma Albrecht & Co. (asi/116308), Beehive Specialty (asi/135780), Royal Crest Promotions (asi/83740), and Clean Fun Promotional Marketing (asi/162979). Click here view the complete ranking of the 2013 Counselor Best Places to Work list.
TOP
Vote In The Wearables Apparel Design Awards
Each year, Wearables names the best apparel and accessories in the industry – and we can't do it without your help. Your votes will determine the winners of our annual Wearables Apparel Design Awards. Choose the products you think are the best, considering design appeal, wearability and overall look.
Click here to vote. Voting will take place throughout December. And be sure to check out the February issue of Wearables to find out the winners.
TOP
In The News
Brother will be offering new customers of the GT-3 series digital direct-to-garment printers the option of signing up for Inksoft Business Tools Pro. Inksoft Business Tools is offered at four different levels of its design and business management software, but options include an online designer, the ability to prepare and send quotes, generate invoices, get art approvals, and a multipurpose scheduling calendar. For more information about Inksoft Business Tools Pro, go to http://www.inksoft.com/business-tools/.
IDProductsource (asi/62088) has added a new line of lanyards to its promotional product offerings. The lanyards can be found exclusively on ESP under #62088 pricebuster.
Logomark (asi/67866) announced it invested more than $2 million in equipment and training in 2013, honoring its pledge to meet distributor expectations of timely delivery and exceptional service.
Norwood (asi/74400) & BIC Graphic (asi/40480) recently participated in the Community College to Career tour alongside Second Lady Dr. Jill Biden and Labor Secretary Tom Perez at an event at Broward College in Florida where they met students and toured labs and classrooms.
Prime Line (asi/79530) announced it will hold a webinar on Thursday, December 19, from 2:00-2:30pm EST. President Jeff Lederer will identify emerging trends and markets for the coming year as well as share related selling ideas, case histories and new product videos. Distributors can register here: http://bit.ly/18m5TyJ.
TOP
People On The Move
Jetline (asi/63344) announced the promotion of Jon Granek to northeast regional sales manager. Granek's territories will now include NY, PA, MD, DE, NJ, CT, MA, RI, NH, VT and ME.
National Gift Card (asi73011) has appointed Liz Wheeler as a vice president of business development. Previously director of business development, Wheeler will manage the company's inside sales team, oversee sales growth of the existing client base, and work to improve development of new markets and customers.
Summit Group (asi/339116) has announced that, following a merger, Robert Silk, president of MCS Graphic Productions, has joined the company. Other additions and promotions include: Mark Becker as group president; Frank Izurieta as director of client services in the Atlanta office; Dan Robinette as director of sales in the Atlanta office. The company also announced that Jill Hood, who is the firm's director of strategic initiatives, has been selected to serve on the Special Expertise Panel for Technology for the national Society of Human Resource Management for the 2014 term.
PRODUCT SPOTLIGHT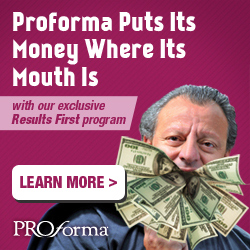 Introducing a new and better way to get your business going and growing.

Proforma's revolutionary Results First program will get you the results you want before making any financial commitments to join Proforma.
Only Proforma has the resources to offer a program like Results First. Only Proforma has $4 million per year in sales and marketing support, $430 million in purchasing power and a 150 person support team to truly deliver the results you want.
Click here to learn how Proforma's Results First program can grow your business—even before you join.
Proforma (asi/300094)
TOP
THE ASI SHOW
ONLY 16 DAYS UNTIL ASI ORLANDO
Thousands of distributors are headed to ASI Orlando for the first show of 2014 taking place Sunday, January 5, through Tuesday, January 7, in the North Hall of the Orange County Convention Center. Register today and plan to take advantage of everything that ASI Orlando has to offer! 
ASI distributor and decorator members can attend for FREE, take advantage of special ASI Show travel discounts and qualify for a FREE hotel room on the evening of January 6. Register now for ASI Orlando at www.asishow.com.
Not an ASI member? Click here for a free two-day pass for January 6-7 (both exhibit days).
Counselor® PromoGram® is a trademark of the Advertising Specialty Institute. You were sent this newsletter as a benefit of your ASI membership. Copyright 2013, ASI. All Rights Reserved.
If you'd like us to send Counselor PromoGram FREE to anyone else at your company (or to your off-site sales reps), go to www.asicentral.com/newsletters and complete the online form.
Interested in advertising in Counselor PromoGram? Send an email to ekoehler@asicentral.com
Click here to subscribe to Counselor® magazine. You must be a member of ASI to subscribe to this publication. The publisher has a right to refuse subscriptions to non-members.
Advertising Specialty Institute®, 4800 Street Road, Trevose, PA 19053