ADVERTISEMENT


| | | | | |
| --- | --- | --- | --- | --- |
| |   | |   | |

TOP
ADVERTISEMENT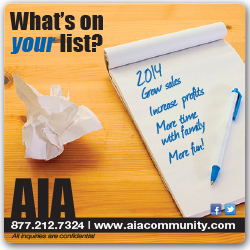 Pantone Reveals Color Of 2014
Color systems firm Pantone has announced radiant orchid as its color of the year for 2014 – a decision based on cultural, fashion and tech trends. "An enchanting harmony of fuchsia, purple and pink undertones, radiant orchid inspires confidence and emanates great joy, love and health," said Leatrice Eiseman, executive director of the Pantone Color Institute. "It is a captivating purple, one that draws you in with its beguiling charm."
Designers and brands like Emerson by Jackie Fraser-Swan, Juicy Couture and Yoana Baraschi have already been showcasing this color in their spring 2014 fashion lines. As the ad specialty industry closely mimics trends in retail, it's likely some suppliers will incorporate radiant orchid into their offerings going forward.
"While the 2013 color of the year, emerald, served as a symbol of growth, renewal and prosperity, radiant orchid reaches across the color wheel to intrigue the eye and spark the imagination," said Eiseman. "An invitation to innovation, radiant orchid encourages expanded creativity and originality, which is increasingly valued in today's society."
Pantone's annual color announcement is also a marketing forecast and ad tool. Pantone – known for its color matching system – works with manufacturers to create color formulas for products. Pantone, for example, partners with beauty company Sephora to design colorful shades of makeup.
According to Pantone, radiant orchid is complementary to olive and deep hunter greens, as well as turquoise, teal and light yellows. Besides beauty items, radiant orchid is likely to show up in interior design offerings, including furniture and paint, analysts say.
TOP
ADVERTISEMENT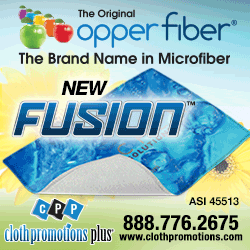 Economy Check: Retail Sales Surge
Strengthened by Black Friday, retail sales rose 0.7% in November, the largest jump in five months, according to the Commerce Department. Core sales, which don't include automobiles, food services and gasoline, increased 0.5% last month after a 0.7% rise in October. Retail sales for October were also revised upward to 0.6%.
A closer look at the numbers shows sales at auto and parts dealers improved 1.8%, while receipts at electronics and appliance stores were up 1.1% in November. Furniture stores increased sales by 1.1% and garden equipment centers saw revenue gains of 1.8%. Those increases offset a 1.1% drop in gasoline sales and a 0.2% decline in apparel revenues.
Data also shows more Americans are spending money online and less money at traditional brick and mortar stores. Internet and catalog sales rose 2.2% last month, the highest increase in nearly 18 months. Meanwhile, sales were weak at some retail chains, especially grocery stores. Department of Commerce figures show gains at department stores and sporting goods stores were tepid at best last month.
Still, economists believe Q4 consumer spending will move higher, advancing from third-quarter numbers that demonstrated the weakest gains in four years. Analysts are generally forecasting consumer spending will rise by 3% year-over-year in Q4, with a 2013 GDP jump of at least 2%.
TOP
ADVERTISEMENT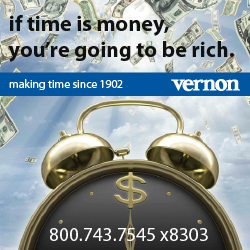 Counselor Q&A: Using Google Analytics
When Google launched its analytics tools in 2005, the service was so popular new users had to win a lottery just to sign up. Since then, as its capacity has expanded, Google Analytics has become the most widely-used tracker of its kind, offering marketers an array of stats about website traffic and conversions.
"Google Analytics is the way we monitor the pulse of our business on the Web," says Jason Robbins, CEO of ePromos Promotional Products (asi/188515). "It tells us what content is being consumed by the public and what content is just sitting there with no one looking." For Web-driven firms like ePromos, Google Analytics provides clear advantages. Yet, any business with an online presence can still benefit from the service's free tools. Click here to read a full Counselor Q&A about the topic and get tips from Robbins on leveraging analytics.
TOP
Harvard Students Vote To Ban Plastic Bottles
Through a non-binding referendum, students at Harvard University have voted to ban the sale of single-use plastic water bottles on campus. Nearly two-thirds of students (64%) who cast a ballot voted to ban single-use bottles, effectively lobbying administrators to install water-filling stations throughout university grounds. School administrators still have the final say in determining policy, although student leaders believe the vote will compel university action.
Several other schools, including the University of Vermont, have recently installed water stations in an effort to cut waste and help the environment. Last summer, Western Washington University became the largest public school to ban single-use bottles. More than 70 colleges and universities have enacted bans or have plans to cut out the bottles.
In an op-ed in Harvard's student newspaper, The Crimson, staff wrote: "Single-use plastic water bottles represent one of the most easily obviated threats currently plaguing the environment. The production of bottled water releases millions of tons of harmful chemicals – such as C02 – into the environment. After the water's consumption, those very same bottles often end up in overflowing landfills. Ending the sale of bottled water on campus would constitute a step toward addressing this problem."
Harvard administrative officials have not publicly commented on the student vote.
TOP
Counselor Unveils Best Places To Work
At the inaugural Counselor Best Places to Work Conference, held recently in Santa Barbara, CA, Counselor magazine announced its 2013 ranking of the best workplaces in the industry. With a list of 85 distributors and suppliers, the Counselor Best Places to Work this year is headed up by supplier firm Crystal Impressions by Seaena (asi/47782). "It's truly a great honor to be number-one on the list," said Allison Robbins, one of the company's owners, upon finding out about the ranking. "We're a fun company that we all love spending time at."
Rounding out the top five on the 2013 Best Places to Work list are: Proforma Albrecht & Co. (asi/116308), Beehive Specialty (asi/135780), Royal Crest Promotions (asi/83740), and Clean Fun Promotional Marketing (asi/162979). Click here view the complete ranking of the 2013 Counselor Best Places to Work list.
TOP
Vote In The Wearables Apparel Design Awards 
Each year, Wearables names the best apparel and accessories in the industry – and we can't do it without your help. Your votes will determine the winners of our annual Wearables Apparel Design Awards. Choose the products you think are the best, considering design appeal, wearability and overall look.
Click here to vote. Voting will take place throughout December. And be sure to check out the February issue of Wearables to find out the winners.