ADVERTISEMENT


| | | | | |
| --- | --- | --- | --- | --- |
| |   | |   | |

TOP
ADVERTISEMENT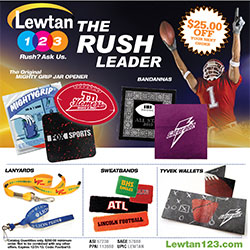 Trimark Powered by Leed's Announces Full U.S. Rollout
Trimark Powered by Leed's (asi/66888) has announced its national expansion across the United States. The company, a business unit of Polyconcept North America, first entered the U.S. market 17 months ago as a pilot program.

"We are thrilled that Trimark Powered by Leed's has been so well received in the U.S. The collection of apparel styles that we offer is unlike anything available in the market today," says Sharon Willochell, president of Trimark Powered by Leed's and chief operating officer of Leed's (asi/66887). "We are happy to be in a position where we can leverage Leed's strengths to bring Trimark's products to the market to change the way people think about promotional apparel."

Polyconcept acquired Trimark Sportswear Group (asi/92122), an Ontario-based apparel supplier, in April 2011. Since the beginning of the pilot program, Polyconcept and Trimark Powered by Leed's have slowly phased in availability to other parts of the country, but have avoided offering full national availability until now. Trimark Powered by Leed's has previously told Counselor it would hire three additional sales reps and offer complete coverage of the U.S. with a dozen reps. In addition, the U.S. website for Trimark Powered by Leed's is no longer password-protected.

Trimark Sportswear Group had previously been in the U.S. market but divested its U.S. business in 2004. Leed's is handling all U.S. orders for Trimark apparel, while Trimark Sportswear Group is still responsible for sales and customer service in Canada. 
TOP
ADVERTISEMENT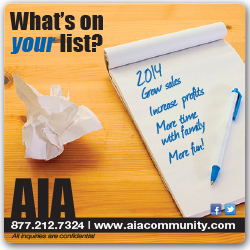 Online Sales Rose 17.3% During Thanksgiving Weekend
U.S. online sales increased a total of 17.3% on Thanksgiving and Black Friday, according to ComScore, an analytics firm whose data is closely watched by Wall Street.
The National Retail Federation (NRF) also estimated that retail sales over the full Thanksgiving weekend will reach $57.4 billion, with the average shopper spending $407.02, down from $423.55, because of lower prices. Black Friday was the biggest day, as more than 92 million people shopped for apparel, electronics and more, up from nearly 89 million last year. More than three-quarters (76.2%) of 18-to-34 year-olds shopped or planned to shop over the holiday weekend – higher than any other age group. "Cold weather, unique promotions and unbeatable prices put millions of Americans in the mood to shop for holiday gifts this weekend," said Matthew Shay, NRF's president and CEO.
In a move that surprised many, several major retailers opened their stores on Thanksgiving night, offering shoppers an extra opportunity for savings. About 25% of holiday shoppers say they were at stores by 8 p.m. that day. Nearly four in 10 (37.3%) were at stores by midnight. However, more than one-third of shoppers didn't arrive at stores until 10 a.m. or later. "Probably the most interesting is the amount of energy the consumer put into Thursday shopping," said Bill Martin, founder of shopping analytics firm ShopperTrak. "The retailers did a good job getting them up from the dinner table and into stores."
Consumers also logged onto their computers ahead of Cyber Monday to spend online. According to the NRF survey, 40% indicated they shopped online over the weekend, or approximately 59 million shoppers. "Online shopping over the Thanksgiving weekend continues to be more popular as retailers tout special holiday savings through their mobile apps and websites," says Pam Goodfellow, director of Prosper's Consumer Insights.
TOP
ADVERTISEMENT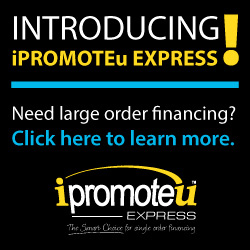 Counselor Unveils Best Places To Work
At the inaugural Counselor Best Places to Work Conference, held recently in Santa Barbara, CA, Counselor magazine announced its 2013 ranking of the best workplaces in the industry. With a list of 85 distributors and suppliers, the Counselor Best Places to Work this year is headed up by supplier firm Crystal Impressions by Seaena (asi/47782). "It's truly a great honor to be number-one on the list," said Allison Robbins, one of the company's owners, upon finding out about the ranking. "We're a fun company that we all love spending time at."

Rounding out the top five on the 2013 Best Places to Work list are: Proforma Albrecht & Co. (asi/116308), Beehive Specialty (asi/135780), Royal Crest Promotions (asi/83740), and Clean Fun Promotional Marketing (asi/162979). Click here to view the complete ranking of the 2013 Counselor Best Places to Work list.
TOP
ADVERTISEMENT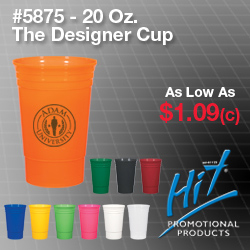 Q&A: Blogging For Clients
A recent survey from research firm Social Media Examiner shows 62% of marketing professionals plan to make blogging their number one social media focus going forward. Why? "Content is the new cold call," says Bobby Lehew, chief branding officer at Robyn Promotions (asi/309656). "Every distributor, every supplier and every multi-line rep should have a blog."

Besides helping you connect with prospects, blogging can also boost a company's SEO, strengthen its industry reputation and improve relationships with current customers. The first stumbling block, though, for many people? Determining what to write about.

"Topics are all around you – they're called orders," Lehew says. "Every order resolves a problem for the customer. Ask yourself: What objective did that order help accomplish? Why did the client choose that item? How will it serve their purposes? The closer you get to finding out the "why" of an order, the more compelling a blog you can write. Remember that your employees, your new initiatives, your differentiating services and product lines – even the most innocuous happenings within your business – are worth writing about."

For more tips on how to create a blog that delivers bottom-line results, click here to read the full Counselor Q&A.
TOP
ASI Radio: Creative Holiday Gifts & Promos


On today's Tuesday Morning Show, the hosts provided listeners with ideas for unique gifts and promotions this holiday season. Plus, we shared our Favorite Things, provided tips for managing Baby Boomers in the office, and debated why companies go so wrong with their employee rating systems.
If you missed the show, a recording is now available at www.asicentral.com/radio. And, don't forget to join us for our next broadcast – Tuesday, December 10. Log on at 10:30 a.m. ET to listen to the show – and give us a call at (215) 953-4979 to hear your voice on the air.