ADVERTISEMENT
SHARE PROMOGRAM

ASI NEWS


ASI Launches Company Stores
Powered by ESP Websites™, the all-new Company Stores offer distributors a quick, easy way to build a customized online store to showcase any client's brand.
Find out more.

ASI Value-Proven ASI Advertising
ASI Media Statistics now offers daily ad performance reports to better demo the ROI for supplier print and digital advertisers and The ASI Show™ exhibitors.
Find out more.



ESP WEBSITES


ASI welcomes the following suppliers to the ESP Websites network.
Find out more.



ASI STORE




Find, review, and purchase the latest exclusive ASI

products...
Find out more.




ADVERTISEMENT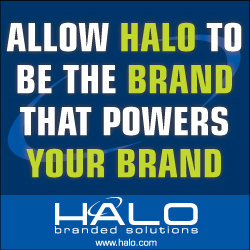 CPSC Sues High-Powered Magnet Company
The U.S. Consumer Product Safety Commission (CPSC) has filed an administrative complaint against New Jersey-based Star Networks USA, seeking to stop the company from selling high-powered magnetic products that could pose an injury risk to children. The CPSC alleges Star Network's Magnicube Magnet Balls and Magnet Cubes contain not only design defects, but insufficient warnings and instructions.
"When two or more magnets are swallowed, they can pinch or trap the intestinal walls or other digestive tissue between them, resulting in acute and long-term health consequences," CPSC officials wrote in a press release this week. "Magnets that attract through the walls of intestines result in progressive tissue injury. Such conditions can lead to infection, sepsis, and possibly death."
According to the CPSC, Magnicube Magnet Balls and Magnet Cubes sets contain between 125 and 1,027 high-powered, Chinese-manufactured rare earth magnets. About 22,000 sets have been sold by Star Networks for as much as $80 apiece. The CPSC complaint is demanding consumers be notified of the dangers of the magnets and offered a full refund.
This is not the CPSC's first attempt to crack down on high-powered magnets. Earlier this year, regulators sued Maxfield & Oberton, the maker of Buckyballs – a popular magnetic desk toy. Since 2009, federal officials say there have been at least a dozen ingestions of the Buckyballs magnets, leading to surgeries and lengthy hospital stays. After a legal fight, Maxfield & Oberton agreed this month to stop selling Buckyballs.
Among high-powered magnet sellers, only Star Networks and Zen Magnets have refused to comply with a previous CPSC request for a voluntary recall of their products. "Banning magnets is ridiculous," wrote Shihan Qu, founder of Zen Magnets, in an e-mail to The New York Times. "Magnets work exactly as they should, and are only dangerous if misused."
The high-powered magnets the CPSC is targeting are much stronger than popular standard-strength magnets offered by ad specialty industry suppliers. No industry companies have been named in the CPSC's recent formal complaints.