ADVERTISEMENT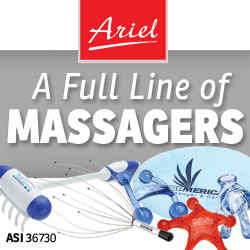 ADP: Private Firms Added 118,000 November Jobs
Companies in the private sector added 118,000 jobs to the American economy in November, according to a just-released report from firm ADP. The ADP National Employment Report, which is derived from actual payroll data, showed that businesses with more than 500 employees added 66,000 workers last month. Companies with fewer than 50 employees created 19,000 positions, while firms with 50 to 499 employees bolstered their payrolls by 33,000.
According to ADP, goods-producing employment rose by 4,000 positions in November as gains in construction jobs offset a decline in manufacturing employment. Meanwhile, service-providing jobs increased by 114,000. Professional and business services contributed 16,000 jobs, and the financial activities sector added 13,000 positions.
Analysts said the November uptick occurred despite some of the unique challenges that the month presented. "Superstorm Sandy wreaked havoc on the job market in November, slicing an estimated 86,000 jobs from payrolls," said Mark Zandi, chief economist for Moody's Analytics, which works with ADP to produce its report. "The manufacturing, retailing, leisure and hospitality, and temporary help industries were hit particularly hard by the storm. Abstracting from the storm, the job market turned in a good performance during the month."
This year, on average, 135,000 jobs have been created each month, according to government data. ADP revised down its October job creation tally from 158,000 to 157,000. ADP compiles its monthly private sector employment report as a precursor to the official U.S. government report released by the Bureau of Labor Statistics (BLS). The BLS report is due out tomorrow.