Counselor® PromoGram® 

Volume 776 / December 28, 2010

SPONSORED BY




Ennis Reports Quarterly Gains
Counselor Top 40 supplier Ennis (asi/52493) has announced a revenue increase of 5.6% for the nine months ended November 30, 2010, and a 5.5% year-over-year revenue increase for its most recent financial quarter. While three-month print sales only totaled $69.5 million, a comparative decrease of 1.5%, apparel sales during that time rose to $65.3 million, a 14.2% improvement. "We continue to be pleased with our operational results this year," said Keith Walters, chairman of Ennis. "Against stronger comps, our apparel sector continues to show strong sales growth."

PRODUCT SPOTLIGHT
 

ASI NEWS

Top 10 Pet Gifts of 2010 
Check out our favorite pet promo products from the year, which were purr-fect for pet store openings, dog shows and any other pet-themed promotional event.
Find out more.

Lights, Camera, Education 
The new Supplier Success System is in production and is sure to be as popular as the distributor version that helped so many industry newcomers.
Find out more.

LOGOMALL
ASI welcomes the following Suppliers to the LogoMall Network 
Find out more...
ASI STORE
Find, review, and purchase the latest exclusive ASI products... 
Find out more... 

 

ADVERTISEMENT

ADVERTISEMENT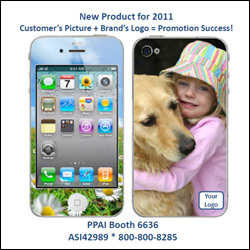 Overall gross profit margins increased from 26.8% to 27.1% for the three quarters ended November 30, with apparel margins up from 24.8% to 26.3%. During that same period, print margins at Ennis fell from 28.5% to 27.9%. Over the past nine months, apparel sales have reached $212.1 million, climbing from $180.1 million last year, helping company earnings rise to $34.8 million.

With Ennis relying increasingly on apparel sales, Walters has recently expressed heightened concerns over commodity prices. Hoping to control costs somewhat, Ennis is building a new apparel manufacturing facility in Agua Prieta, Mexico. "We continue to be concerned with the potential impact of cotton pricing on our operational results for the fourth quarter and for fiscal year 2012," he said.

Ranked by Counselor as the third largest supplier in the industry, Ennis reported 2009 North American ad specialty sales of $309 million. The company's stock (NYSE: EBF) has risen about 6% since the start of 2010.

ADVERTISEMENT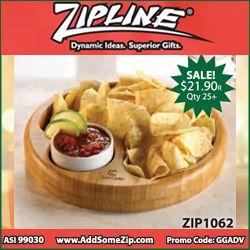 LarLu Acquires McArthur Towel
LarLu Manufacturing (asi/66390) has announced that its parent company, WinCraft Incorporated, has acquired supplier McArthur Towel and Sports. Financial terms of the deal were not disclosed. Per the agreement, McArthur will remain in Baraboo, WI, and will become a division of WinCraft. "This deal just made sense for us and helps us to complement our other products," said Joe Durand, senior vice president of LarLu. "We're looking for big growth and to double our sales in promotional products."

Founded in 1885, McArthur was an industry supplier as recently as 1998, with annual revenues in the range of $5 million-$10 million, according to Durand. The company is well-known in the retail market as a manufacturer of beach, bath and sports towels. In fact, McArthur produces towels for the Super Bowl, World Series, Stanley Cup and NBA playoffs, as well as most NCAA championships. "They do the Gatorade towels that you see on sidelines of sporting events," said Durand.

According to Durand, Greg McArthur will remain president of McArthur Towel, with Dick Pope becoming CEO of the merged companies. In the coming weeks, WinCraft will present a new catalog, which will include 30 pages of McArthur products. "We're able to offer some new decorating capabilities with low minimums and full color towels," said Durand. "As companies, our computing systems, product lines and decorating capabilities are already in sync. We're ready to sell."

ADVERTISEMENT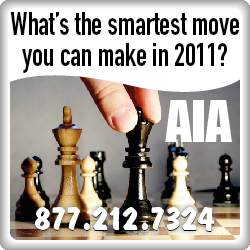 The Joe Show: The Best Of 2010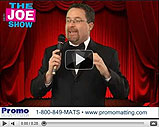 In this year-end special episode of The Joe Show, Counselor Managing Editor Joe Haley looks back at some of his favorite items that have been shown on The Joe Show in 2010. This best-of edition is sure to provide some of the most unique and creative items in the market today. Looking for great ideas to present to clients in 2011? Check out this special episode of The Joe Show.  
Click here to see this Best-of-2010 edition of The Joe Show.
Want more videos? Subscribe now to our YouTube videos.

ADVERTISEMENT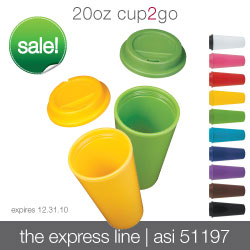 Canada Passes New Product Safety Law
The Canadian Parliament passed a law last week giving the government new powers to recall unsafe products. Canada's new Consumer Product Safety Act replaces the 40-year-old Hazardous Goods Act, and the new law will be put into place over the next few months, as the government says it is developing an accelerated implementation plan.
The new act allows the Canadian government to recall products that it deems unsafe, whereas the former law stated that the government could only request a voluntary recall from a manufacturer or distributor. Further, the new product safety law requires companies to report serious incidents or deaths related to consumer products, and to provide the government with timely information about product safety issues. Manufacturers or importers can also be ordered to provide the government with product testing results or studies.

"I am delighted that both the House of Commons and the Senate have recognized the need to update our product safety legislation," said health minister Leona Aglukkaq. "The Canada Consumer Product Safety Act will give the government important new tools to deliver stronger, more effective protection for Canadian consumers and their families."
While the act has been passed by both branches of Parliament, the government hasn't yet provided exact dates for when the new rules will take effect. Child safety groups in Canada, though, have applauded the legislation, saying that the country desperately needed to update its product safety laws. "We've been advocating for a comprehensive overhaul of the old product safety legislation for several years now," said Pamela Fuselli, director of Safe Kids Canada. "We are very pleased and confident that the measures in this new Consumer Product Safety Act will improve product safety for all Canadians and help prevent unintentional injuries, especially for our children."

ADVERTISEMENT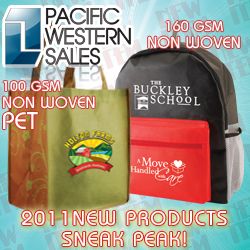 ASI Radio Rings In New Year With Advice For 2011


This morning's Tuesday Morning Show on ASI Radio provided listeners with advice for how they should approach the beginning of 2011. Plus, the hosts shared their "Favorite Things," looked at a high-tech promotional product that's now considered art, and offered our best (and worst) business moments of 2010.  

If you missed the show, a recording is now available at www.asicentral.com/radio. And, don't forget to join us for our first broadcast of 2011 on Tuesday, January 4. Log on at 10:30 a.m. ET to listen to the show – and give us a call at (215) 953-4979 to hear your voice on the air.

Get Your Company Profiled In Counselor Magazine
Counselor is currently looking for distributors to profile for a new feature series in the magazine in 2011. Looking to improve your company's operations? Want to experience big growth next year? Counselor will be profiling the challenges of a distributor company in each issue, speaking in-depth with company principals to find out what obstacles may currently be holding their business back. A reporter will then take these challenges to a group of consultants and business experts, who will create a step-by-step plan for how this company can overcome its challenges and realize big revenue gains.

If you'd like to have your company profiled and provided with tailor-made growth strategies, send an e-mail to Andy Cohen at acohen@asicentral.com detailing your top three challenges and explaining how your business fared in 2010. Also, this feature will include a detailed financial analysis for the company being profiled, so interested companies should be prepared to provide three years' worth of P&L statements on their businesses. Company principals should also be prepared to be visited by a reporter and photographer for the article.

Webinar Helps Distributors Prove Value Of Ad Specialties
Counselor recently conducted a webinar designed to provide distributors with information and data that allows them to prove the ROI and value of promotional items to clients. Based on the ASI Global Advertising Specialties Impressions survey, the online education session examined the various ways that distributors could use cost-per-impression data to show clients the return on investment they receive from their promotional campaigns.

Click here to watch a recording of the webinar.

And, click here to check out the complete findings of the 2010 Global Advertising Specialties Impressions survey.

In The News
Aunt Beth's Cookie Keepers (asi/37465) has announced an expansion of Bamboo Studio: "Bambooware" dinnerware.
 
Bag Makers Inc. (asi/37940) announced that it has changed its ColorVista imprint program to offer 100 piece minimums, production time of six working days and rush service in three working days.
International Merchandise Concepts (asi/62820) announced that it has expanded its 2011 product line by over 100 new items and four retail brands.
Label Works (asi/66040) announced that it has become an Underwriters Laboratories (UL) Authorized Label Supplier. Label Works is now providing educational and promotional materials to its channel partners to help them understand UL labels, how they are used, and the ordering process.
People On The Move
Superex Promotional Products (asi/90231) has appointed Ken Penner Sales as its multi-line representative for Manitoba and Saskatchewan.
PRODUCT SPOTLIGHT
NEW! USB Sticks from AZX Sport ASI/30250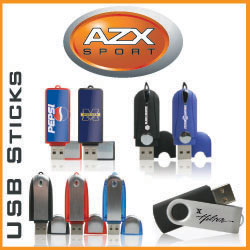 Features: 512MB - 16GB memory size available. Large variety of
colors and shapes. Ability to pre-load files onto USB.

Construction: Full color domed, Laser engraved
and pad printing available.

Lead Time: 1-3 business days on stock USB. 10 business days on
non stock USB. Minimum order 25pcs.

Orders and Art: Info.Promogram@aztex.com

Quote Requests: Info.Promogram@aztex.com

Visit www.azxpromotions.com to see our full line of products.

Or call 1-800-558-4836
CALL FOR QUOTE!
For other new and creative products,
visit the Product Central section on ASICentral.com.

EmailExpress SUPPLIER SPECIALS
USB with 7 days delivery. 1GB $3.17  asi/90154  - Visit us online at www.sunjoy.us. View Special...
NEJ $8 Fleece Hooded Sweatshirt  asi/72806  - While supplies last View Special...
DEBCO - ARE YOU QR READY?  asi/48885  - DEBCO "CRACKS THE CODE" ON QR BARCODES View Special...

CALLING ALL DISTRIBUTORS IN THE SOUTHWEST!
Make sure you are registered for the biggest event to visit your area ― ASI Dallas ― February 16-18 at the Dallas Convention Center. This year's show has an amazing lineup of events, including a FREE Keynote by former First Lady Laura Bush (Sponsored by Pepco Poms, asi/77280), a Factory Tour of ASI supplier ThermoServe, 50+ FREE educations sessions (Sponsored by Fields Mfg., asi/54100) and the acclaimed Ultimate Texas Bash.
You'll also spend one-on-one time with 500+ top suppliers debuting thousands of new products for the start of 2011.
Visit www.asishow.com for the complete schedule and to register. Remember, ASI distributor/decorator members receive free registration and qualify for a free hotel room!*
THE ADVANTAGES ROADSHOW IS VISITING THE NORTHEAST JANUARY 3-7
The industry's #1 traveling show, the Advantages Roadshow, is heading back on the road in early January with stops in Boston, Jan. 3; Long Island, Jan. 4; New Jersey, Jan. 5; Philadelphia, Jan. 6, and Baltimore, Jan. 7.
All distributors are invited to attend for FREE.  Enjoy free education from 7:45 a.m.-9 a.m. and 1 p.m.-2 p.m. and exhibits from 9 a.m.-1p.m.
In addition to discovering the latest ad specialties from the industry's leading suppliers, you'll leave with new tools for re-energizing your business in the New Year!
Pre-registration is not required; you may register on show site. However, if you register prior to the Roadshow at www.advantagesroadshow.com you'll receive a FREE download of one of ASI Education's most popular sessions, "Secrets of Successful Email Marketing."
For the complete 12-week Advantages Roadshow schedule, visit www.advantagesroadshow.com.
Follow The ASI Show on Twitter and become a fan on Facebook today!
The following are the dates and locations for The ASI Show in 2011:
Orlando, January 23-25, 2011
Dallas, February 16-18, 2011
New York, March 22-24, 2011
San Diego, May 18-20, 2011
Chicago, July 19-21, 2011
Plus, don't miss the ASI Advantages Roadshow, the industry's #1 traveling show. Visit www.advantagesroadshow.com for the complete schedule and go to www.asishow.com for information on all ASI Shows.
| | |
| --- | --- |
| | |
SPONSORED BY


Counselor® PromoGram® is a trademark of the Advertising Specialty Institute. You were sent this newsletter as a benefit of your ASI membership. Copyright 2010, ASI. All Rights Reserved.
If you'd like us to send Counselor PromoGram FREE to anyone else at your company (or to your off-site sales reps), go to www.asicentral.com/newsletters and complete the online form.
Interested in advertising in Counselor PromoGram? Send an email to ekoehler@asicentral.com
Click here to subscribe to Counselor® magazine. You must be a member of ASI to subscribe to this publication. The publisher has a right to refuse subscriptions to non-members.
Advertising Specialty Institute®, 4800 Street Road, Trevose, PA 19053