Dri Mark Announces New Distribution Deals
Choosing to focus on its OEM and retail divisions, New York-based supplier Dri Mark Products Inc. (asi/50840) has announced exclusive industry distribution agreements with Beacon Promotions (asi/39250) and DezineCorp (asi/49529). Per the deals, Dri Mark products, including pens, markers and highlighters, will be sold, marketed and imprinted through Beacon in the U.S. and through DezineCorp in Canada. "We wanted to go back to our core competencies," said Teri

PRODUCT SPOTLIGHT
 

ASI NEWS

Give and Get 
Learn what companies are giving to employees and clients this year via the latest Successful Promotions corporate gift giving survey.
Find out more.

Laura Bush's Fave Promo Prod 
The former first lady discussed our industry and life after the White House on ASI Radio.
Find out more.

LOGOMALL
ASI welcomes the following Suppliers to the LogoMall Network 
Find out more...
ASI STORE
Find, review, and purchase the latest exclusive ASI products... 
Find out more... 


ADVERTISEMENT

ADVERTISEMENT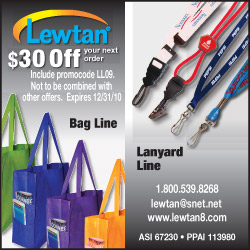 Reidt, vice president of sales and marketing at Dri Mark. "The seed was planted after the recession hit. We had to look hard at our business model. In the promotional market, we'll now be a molder and manufacturer only."

Terms of the deals, which were finalized last month, are not being disclosed, although Reidt did confirm some of Dri Mark's equipment was involved in the transactions. According to Reidt, the deals will also mean a part of Dri Mark's workforce will be laid off, while other employees will be offered different positions at the company. "We're doing our best to place people, as a lot of our employees have been with us a long time," she said.

Orders of Dri Mark products may be placed immediately through Beacon and DezineCorp, according to the companies. In addition, Beacon will soon be releasing a new 2011 catalog that includes Dri Mark items. "This is a great addition to the Beacon Promotions' line of products and I expect the transition to go smoothly," said Gary Haley, Beacon's president. Adds Bill Yelland, president of DezineCorp: "Dri Mark is a perfect addition to our family of brands. We see their North American production as an absolute asset in being sure we are bringing product that exceeds all quality and product safety regulations."

Founded in 1958, Dri Mark has been an ad specialty industry supplier for the last 30 years.

ADVERTISEMENT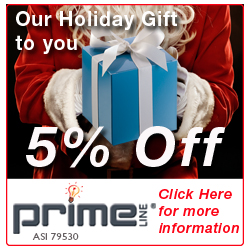 FTC Recommends Do-Not-Track System
Advocating for greater Internet privacy rights, the Federal Trade Commission (FTC) has endorsed a plan that would let consumers block companies from monitoring their online browsing and buying behavior. The proposed system, which is drawing comparisons to the national do-not-call registry, could significantly affect technology companies that make money from Internet ads tailored to online consumer habits. "Despite some good actors, self-regulation of privacy has not worked adequately and is not working adequately for American consumers," said Jon Leibowitz, FTC chairman. "We'd like to see companies work a lot faster to make consumer choice easier."
The suggested do-not-track mechanism, which could be built into an Internet browser, would essentially signal to a website that the user doesn't want to be monitored or receive tailored ads. A consumer that uses the mechanism would still see advertisements, but those ads would likely only be reflective of the webpage that's being viewed. Currently, Internet users who want to block pattern-based tracking have to adjust browser controls or click on icons near ads that open separate webpages offering opt-out functions.
As part of its review, the FTC will seek comment on its proposal for the next two months and will then evaluate the effects of the mechanism on consumers and advertisers. Analysts say tech giants like Yahoo, Google and Microsoft would all be affected differently because of the varying ways they use data collection to generate revenue. Advertisers who oppose the mechanism argue most consumers would choose to block monitoring, failing to see the benefits of targeted marketing. In general, marketers are willing to pay more for ads that can be delivered directly to a specific demographic.
The FTC's proposal comes during a time in which Internet advertising spending continues to easily outpace all other media spending. According to research firm eMarketer, online ad spending will increase 10.5% in 2011 and reach $440.5 billion annually by 2014. In its analysis, the Interactive Advertising Bureau found that in 2009, 80% or more of digital advertising campaigns used behavioral targeting.

ADVERTISEMENT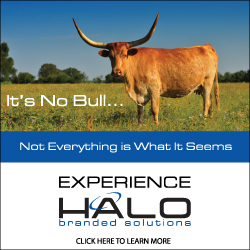 The Joe Show: New Products For 2011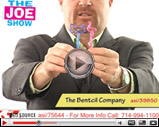 In this episode of The Joe Show, Counselor Managing Editor Joe Haley shows off some cool new items to hit the ad specialty market. Looking for ways to spark new ideas? Want to catch prospects' attention in 2011 with useful and unique items? Check out this episode of The Joe Show.  
Click here to see this new-products edition of The Joe Show.
Want more videos? Subscribe now to our YouTube videos.

ADVERTISEMENT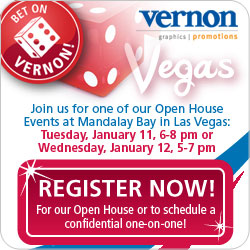 Foamworx Acquires Diversified Novelties
Expanding its product line and customer base, supplier Foamworx (asi/54886) has acquired New Jersey-based Penmar/Diversified Novelties (asi/50061). Financial terms of the deal, which was finalized on December 2, were not released. "This will allow us to respond better to large volumes and also compete with China," said Heather Garner, CEO of Foamworx, in an interview yesterday with Counselor. "We'll be able to sell to other markets and to distributors who weren't on our radar before."

As part of the deal, Richard Langer, president of Diversified Novelties, will join Foamworx to serve in business development and sales. "He brings a varied line of products that we didn't have, especially vinyl seat cushions," said Garner. "They looked at us as a five-star supplier. We were approached by them in July to form a partnership." Garner expects Foamworx's current staff of 45 employees to increase slightly in the next few weeks. "There will be a ramp-up time," she says. 

Langer, a 12-year industry veteran, believes the deal will benefit both companies, as well as customers. "Together, we'll be able to provide even better service and more creative products," he told Counselor. According to Langer, Diversified Novelties will move its operations to Foamworx's facility in Maine. "I think both sides are excited that we're combining companies," he said.

While declining to provide detailed revenue information, Garner said Foamworx has increased sales annually since the company was founded 15 years ago. She attributes recent gains to a commitment to marketing and investments in technology. "We've really done heavy marketing," she said. "While others pulled back, we spent more. With our wide format printer, we also offer four-color process, which puts us ahead of the competition."

ADVERTISEMENT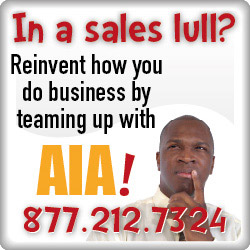 ASI Radio Offers Bill-Collecting Tactics


This morning's Tuesday Morning Show on ASI Radio provided listeners with strategies for collecting on outstanding invoices before the year ends. Plus, the hosts shared their "Favorite Things," offered tips for how to brand a business and shared the best steps for business success in 2011.  
If you missed the show, a recording is now available at www.asicentral.com/radio. And, don't forget to join us for our next broadcast on Tuesday, December 14. Log on at 10:30 a.m. ET to listen to the show – and give us a call at (215) 953-4979 to hear your voice on the air.

ADVERTISEMENT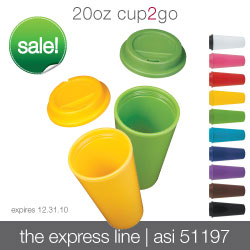 Consumer Confidence Hits Five-Month High 
Consumer confidence in November reached its highest point since June, easily beating analysts' forecasts and further lifting the hopes of retailers at the start of the holiday shopping season. The monthly index provided by the Conference Board showed consumer confidence climbed to a 54.1 rating last month, up from 49.9 in October. "Expectations, the main driver of this month's increase in confidence, are now at the highest level since May," said Lynn Franco, director of the Conference Board's research center. "Hopefully, the improvement in consumers' moods will continue in the months ahead."
Along with an improvement in overall confidence, the Conference Board reports consumers are also slightly more upbeat about future job prospects. Those expecting fewer jobs in the months ahead declined to 19% from 22% in November, while 16% now believe there will soon be more employment opportunities. This optimism could be a precursor to actual growth, as a separate report last week showed 93,000 private sector jobs were added in November, the majority of them (54%) tied to small businesses. In the last nine months, small businesses have hired back 200,000 workers.
On the holiday shopping front, several major retailers, including JC Penney, Macy's and Abercrombie reported significant year-over-year November sales increases. On Black Friday weekend alone, shoppers spent $45 billion, focusing less on discounters and more on department stores and apparel shops.
Overall, the economy expanded at a 2.5% pace in the third quarter, more than first thought, according to a new U.S. Commerce Department report. Consumer spending rose at its highest rate in almost four years, while salary gains have been revised upward for the past two quarters.

ADVERTISEMENT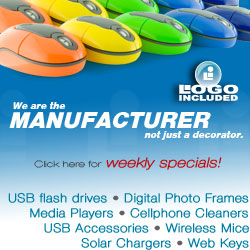 Podcast: Exclusive Laura Bush Interview


The hosts of ASI Radio's Tuesday Morning Show welcomed former First Lady Laura Bush to the show last week. Bush shared her experiences in the White House, and offered stories about the many charitable causes that she's involved with. She also provided listeners with ideas for how they can thrive through obstacles and challenges. "Keep your eye on the ball and stay focused," Bush said during the show. "You have to do everything you can to keep your eye on what the goal is and not be sidetracked by other criticisms or problems that come up."
Click here to listen to a podcast of the whole interview.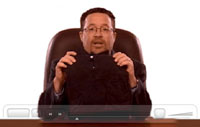 In this video, Managing Editor Joe Haley talks about how you can determine whether a garment is eco-friendly or not.
New ASI Education Online Course Available
Start working toward achieving your BASI (Bachelor of Advertising Specialty Information) or MASI (Master of Advertising Specialty Information) by taking self-paced, on-demand courses at ASI Education's Online Learning Center. In our newest course, "Eco-Friendly Apparel Facts and Strategies," you'll learn about a variety of eco-truths, key strategies for working with suppliers and customers, and how to sell different eco-categories.
Click here to take the course.

In The News
Andrew Philips/Millennium Leather LLC (asi/36205) has introduced Secure Tech passport cases, which block unauthorized RFID readers from accessing personal information embedded in passports, helping to prevent identity theft.
BIC Graphic North America (asi/40480) has announced that, effective January 1, 2011, its customer service hours are extended to 24 hours a day, five days a week. Call 1-88-THINK-BIC.
Prime Line (asi/79540) has announced that during the last six months of 2010, the company invested over a quarter of a million dollars in new, state-of-the-art production equipment.

PRODUCT SPOTLIGHT
NEW! USB Sticks from AZX Sport ASI/30250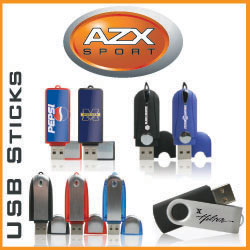 Features: 512MB - 16GB memory size available. Large variety of
colors and shapes. Ability to pre-load files onto USB.

Construction: Full color domed, Laser engraved
and pad printing available.

Lead Time: 1-3 business days on stock USB. 10 business days on
non stock USB. Minimum order 25pcs.

Orders and Art: Info.Promogram@aztex.com

Quote Requests: Info.Promogram@aztex.com

Visit www.azxpromotions.com to see our full line of products.

Or call 1-800-558-4836
CALL FOR QUOTE!
For other new and creative products,
visit the Product Central section on ASICentral.com.

EmailExpress SUPPLIER SPECIALS
Give the Best, the Only, and the Unexpected asi/59444 - Hammacher Schlemmer, offering the Best, the Only, and the Unexpected since 1848 View Special...
This just might be what you were looking for asi/38980 - Holiday Party Trays - Free 3-Day Service View Special...
Free Gift Card With Your Order in December 5 Star ASI asi/93131 - We Will Hit Your Price To Win View Special...
USB with Holiday Cheer, 2GB $4.28 asi/90154 - Free Gift Box View Special...
FREE SAMPLES, FREE SHIPPING, BAGS, BAGS, BAGS asi/37980 - Visit us online www.bagworldpromo.com View Special...
Great Holiday Gifts! 4GB MP5 Players as low as $30.30 net! asi/37218 - Free Shipping, Free Set Up, and Free 2 Color Imprint View Special...
Visa Incentive Cards - Don't wait until it's too late! asi/43853 - Custom Logo Visa Incentive Cards, Great for employees and customers! View Special...
Debco - New products to warm you on the go asi/48885 - DEBCO – New drinkware styles NOW IN STOCK! View Special...
Carhartt - Rock bottom prices, free freight offer asi/84143 - Carhartt Workwear - rock bottom prices View Special...
NEJ $8 Fleece Hooded Sweatshirt asi/72806 - While supplies last View Special...
End of Year White Mug Blowout! asi/47971 - Choose Your Preferred FOB and SAVE. View Special...
Even more Holiday Gift Ideas! Digital Photo Frames as low as $14.46 net. asi/37218 - Free Shipping, Free Set Up, and Free 2 Color Imprint View Special...
Your Customers Have Never Seen This! World's First Fish Training Kit asi/81623 - Check out the video of "Comet" a trained fish doing amazing tricks! http://www.r2fishschool.com/ View Special...
Special Gifting Offer to Distributors asi/59710 - Whoever receives a gift of Harry & David's world famous Moose Munch(r) will know they are appreciated. Take advantage of our special offer to distributors and give this gift to employees and your clients as a special "thank you". View Special...
Custom USB's. We Can Make USB's In Any Shape! asi/90767 - Call us for stock shapes! View Special...
2010 Closeout asi/42426 - Bags for .50. View Special...
Branded Total Choice Gift Cards On Sale! asi/92429 - CUSTOM BRANDED TOTAL CHOICE GIFT CARD PROMOTIONS by USA CONNECT! Come Check Us Out!! Promote with custom branded Total Choice Gift Cards! This promotional campaign will get results! FREE custom card design with all orders. Low minimums View Special...
Not too late to order custom gifts from Mrs. Fields asi/71750 - Free Custom Set Up View Special...
It's never too late to order - prices starting at $16 asi/60717 - Food Gifts starting at $16 special pricing - no minimums View Special...
25% Off Your Next Order with California Tattoos! 7 Days Only! asi/43530 - 25% Off Your Next Order with California Tattoos! 7 Days Only! View Special...

STAY AT THE PEABODY ORLANDO FOR AS LOW AS $125 A NIGHT!
Attending ASI Orlando (January 23-25) couldn't be more affordable with the newly announced lower hotel rate of only $125 a night at the Peabody Orlando ― which recently debuted its $450 million expansion ― and airfares as low as $59.
An unprecedented lineup of show events include:
ASI Million-Dollar Sales Summit: An exclusive event for the best and brightest distributor salespeople. (Co-sponsored by Fields Mfg., asi/54100, Logo Included, asi/67837 and Logo Mats, asi/67849)
ASI Peppermint Twist-Off: We are twisting our way into the GUINNESS WORLD RECORDS™.
2011 ASI Fashion Show: A sneak peek at the industry's hottest new promotional apparel.
The Wizarding World of Harry Potter™: Live the adventure of Harry Potter™ during a private party at the hottest attraction at Universal.
Michael J. Fox Keynote: Always Looking Up: The Adventures of an Incurable Optimist (Co-sponsored by Evans Mfg., asi/52840 and Showdown Displays, asi/87188)
Plus, tens of thousands of new products from over 700 top suppliers! Register today for ASI Orlando – the largest ASI Show of the year – at www.asishow.com. And, remember, ASI distributor/decorator members enjoy FREE admission and even a FREE hotel room.
MEET FORMER FIRST LADY LAURA BUSH AT THE 2nd ANNUAL ASI WOMEN'S SUMMIT
Register today for the 2nd annual ASI Women's Summit taking place on February 18, 2011, during ASI Dallas, at the Adolphus Hotel's French Room and enjoy an event like no other! (Co-sponsored by Fields Mfg., asi/54100, J. Charles Crystalworks, asi/62985 and Logo Mats, asi/67849)
You'll have the exclusive opportunity to network with other women professionals in the ad specialty industry, as well as hear a motivational Keynote by former First Lady Laura Bush.
The afternoon schedule will feature registration and networking from noon until 1:30 p.m., where you'll be able to share stories with colleagues while mingling with Mrs. Bush; a sit-down lunch with Keynote from 1:30 p.m. to 2:30 p.m.; an interactive hot topics discussion from 2:30 p.m. to 3:15 p.m. and an awards presentation highlighting the "Top 10 Women to Watch" from 3:15 p.m. to 3:30 p.m.

Register today at www.asishow.com. All attendees will receive a free autographed copy of Mrs. Bush's new book, Spoken from the Heart, a New York Times #1 best seller.
Follow The ASI Show on Twitter and become a fan on Facebook today!
The following are the dates and locations for The ASI Show in 2011:
Orlando, January 23-25, 2011
Dallas, February 16-18, 2011
New York, March 22-24, 2011
San Diego, May 18-20, 2011
Chicago, July 19-21, 2011
Plus, don't miss the ASI Advantages Roadshow, the industry's #1 traveling show. Visit www.advantagesroadshow.com for the complete schedule and go to www.asishow.com for information on all ASI Shows.
| | |
| --- | --- |
| | |
SPONSORED BY


Counselor® PromoGram® is a trademark of the Advertising Specialty Institute. You were sent this newsletter as a benefit of your ASI membership. Copyright 2010, ASI. All Rights Reserved.
If you'd like us to send Counselor PromoGram FREE to anyone else at your company (or to your off-site sales reps), go to www.asicentral.com/newsletters and complete the online form.
Interested in advertising in Counselor PromoGram? Send an email to ekoehler@asicentral.com
Click here to subscribe to Counselor® magazine. You must be a member of ASI to subscribe to this publication. The publisher has a right to refuse subscriptions to non-members.
Advertising Specialty Institute®, 4800 Street Road, Trevose, PA 19053