ADVERTISEMENT
SHARE PROMOGRAM


NFL Toughens Bag Policies In Stadiums
Starting this season, the National Football League is putting in place stricter rules for what fans can bring into stadiums, providing a potential opportunity for suppliers of promotional plastic bags. Specifically, the NFL, citing a desire for improved safety, is not allowing fans to enter games with standard-sized purses, computer or camera bags, backpacks, fanny packs, coolers or seat cushions. What will be permitted, though, are one-gallon plastic freezer bags, as well as pre-approved, clear, vinyl or PVC bags that can be logoed.

ASI NEWS


ASI Certifies 1,088 Industry Pros
More pros certified via ASI's Education Certification Program, with more than 27,000 enrolled in the free Online Learning Center.
Find out more.

Gift Book™ Catalog Sells Fast
ASI's already sold 40,000+ copies of the upscale 2013-2014 Gift Book to help distributors sell more during the all-important holiday selling season.
Find out more.



ESP WEBSITES


ASI welcomes the following suppliers to the ESP Websites network.
Find out more.



ASI STORE




Find, review, and purchase the latest exclusive ASI

products...
Find out more.


ADVERTISEMENT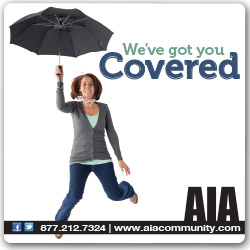 "This will enable us to move fans through our security check points much faster," the NFL said in a statement. "A standard-size bag eliminates the need for bag templates to check bag sizes. It will make the stadium's job much easier, allowing staff to be more efficient and effective in checking bags that are brought into the stadium."
According to the NFL's website, the bags can only be branded with team or league logos – yet this appears to be an evolving stance. Earlier this month, suppliers say the policy was not as rigid. Counselor has learned some distributors that don't hold NFL licenses have already placed orders for clear, plastic bags and at least one industry supplier – California-based Bagworld (asi/37980) – took the advanced step of having its clear bags reviewed by the NFL and has gotten approval to sell them for game-day use.
"Our phones have been ringing off the hook," Richard Hennessy, vice president of marketing and sales at Bagworld, told Counselor. "Our bags will be ready to ship in mid-September and we have custom orders in the works. We're also developing a few other styles for the NFL to review."
While the NFL is spearheading the movement toward clear bags for games, it appears likely universities will eventually follow suit. Some schools, like Michigan and Penn State, currently don't allow fans to bring any types of bags into stadiums, although there are exceptions for medical reasons. Greater opportunities for future sales, suppliers say, may come on the collegiate level, as NFL licensing rules are generally stricter than even those of the NCAA.