ADVERTISEMENT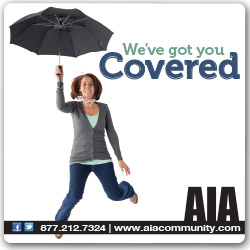 IRS Cracks Down On Revenue Under-Reporting
Concerned about under reporting of income, the Internal Revenue Service (IRS) is cracking down on small businesses. Since autumn 2012, the IRS has sent letters to more than 20,000 small businesses notifying them about possible under reporting of revenue. Tax officials are focusing attention on businesses they believe get an "unusually high portion" of reported sales through credit card transactions, a determination made by comparing a business's credit card and cash receipts with industry averages. Suspecting that such companies are failing to report sales settled through cash and checks, the IRS letters instruct businesses to review their records and respond with a written explanation. In a statement, the IRS says it is intent on ensuring that "people who are non-compliant don't get an unfair advantage over those that play by the rules and follow the law."
Businesses ranging from restaurants to baking equipment providers have been targeted. Within the advertising specialty industry, reaction to the potential impact of the IRS initiative varied. "I think it will have very little impact on the industry," says John Resnick, a partner at Boston-based Proforma Printing & Promotion (asi/300271). "I can't say what everyone in the industry is doing, but if you're operating above board in the right way there's nothing to worry about."
Meanwhile Howard Potter, owner of Yorkville, N.Y.-based A&P Master Images (asi/702505), said he could see the initiative affecting firms that are sloppy in their bookkeeping. "Some unscrupulous people could get cremated by it," he says.
Nonetheless, some accountants believe the IRS's tactics could cause headaches even for businesses that do things correctly. Accountant Steve Schneider, for example, told CNNMoney that targeting businesses whose transaction types fall outside industry averages fails to acknowledge that individual businesses operate differently, with some simply engaging in more credit card transactions. Other accountants, however, argue that IRS officials are simply doing what they're paid to do, further noting that less than one half of one percent of the approximately 6 million employers have been targeted since last fall.



Back-To-School Sales Jump
The International Council of Shopping Centers (ICSC) is forecasting that total sales for the back-to-school season will increase to $42.2 billion in 2013, a year-over-year rise of 3.1%. That predicted figure is approximately the average annual increase over the past decade, although lower than the 3.6% jump from 2012. "Overall spending will be more tepid this season than the last few years," said Michael P. Niemira, ICSC chief economist," but it doesn't imply that the back-to-school season will be bad."