ADVERTISEMENT
SHARE PROMOGRAM

ASI NEWS


Quilt for a Cause on X-Country Trek
A quilt stitched by embroiderers to spur awareness of a variety of causes is documented in Stitches® magazine.
Find out more.

ESP Mobile™ Virtual Sample Enhanced
ASI's apps have new features and enhancements that include a magic wand to alert users to all products that are virtual sample-enabled.
Find out more.



ESP WEBSITES


ASI welcomes the following suppliers to the ESP Websites network.
Find out more.



ASI STORE




Find, review, and purchase the latest exclusive ASI

products...
Find out more.


ADVERTISEMENT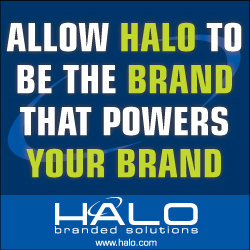 Bangladesh Apparel Exports Up 26%
Despite recent international outcry over factory working conditions in Bangladesh, the Asian nation reported its July exports of readymade apparel increased dramatically by 26.1% year-over-year, according to Bangladeshi government data released this week. Bangladesh, the world's second largest apparel exporter behind China, shipped out $2.51 billion worth of garments last month, which far eclipsed the $1.99 billion announced for July of 2012.
A more detailed look shows Bangladesh's woven garment exports surged 27% to $1.26 billion, while knitwear exports leapt 25.24% to $1.25 billion. Because of the steep ascent in apparel export earnings, Bangladesh's total exports rose last month by 24%, year-over-year, to $3.02 billion.
In the wake of much-publicized Bangladeshi garment factory accidents, including a building collapse that claimed the lives of more than 1,200 workers earlier this year, some analysts questioned if apparel companies would start pulling work from Bangladesh. This spring, for example, Disney told vendors and licensees to halt production in Bangladesh and four other countries – Belarus, Ecuador, Venezuela and Pakistan – considered to be high-risk. Still, less than 1% of the factories Disney sourced from were in Bangladesh at the time of the exit, and a significant exodus from Bangladesh by other brands has not materialized.
That doesn't surprise David Bebon, the CEO of DBEBZ Apparel, which makes woven and knit shirts in Bangladesh. He believes in a rigorously price-driven commodity segment, like apparel, the fact that manufacturing in Bangladesh is far more cost-effective than other countries will continue to make it an attractive destination for sourcers. "Over the 12 last months," he told Counselor, "Bangladesh has actually gotten more business. There have been real human tragedies – catastrophes – but they're not changing the fact that Bangladesh will continue to be a major source country for apparel."
Following the November 2012 Tazreen Factory fire that killed 112 people and the April Rana Plaza collapse, Bebon expects that higher wages, safer factories, and a more union-friendly working environment will eventually become realities in Bangladesh. While he speculates this could lead to higher costs for production and ultimately apparel, he doesn't think the price rise will be steep. "The worst thing that could happen is if everyone leaves Bangladesh," he said. "You'll have millions of people without a job. The status of women in society will go backwards. It's not about leaving – it's about improving."