ADVERTISEMENT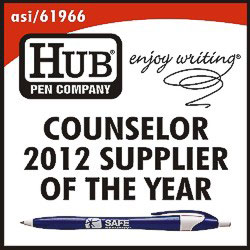 PPAI's NALC Opens With Generational Marketing Keynote
Drawing nearly 150 top industry professionals to New Orleans this week, PPAI's North American Leadership Conference (NALC) kicked off with an address from Seth Mattison of BridgeWorks. With a presentation entitled "Reaching Four Generations of Customers," Mattison broke down four generational groups: Traditionalists (born between 1927-1945), of whom there are 75 million in the U.S.; Baby Boomers (born between 1946-1964), of whom there are 80 million; Gen X (born between 1965-1981), of whom there are 60 million; and Millennials (born between 1982-2000), of whom there are 82 million. "You have to look at events and conditions that happened during the formative years of each group to see what's shaped them and how to sell to them," Mattison said.

For example, Traditionalists, as a group, are extremely loyal and because of that, service providers are taking them for granted, according to Mattison. Baby Boomers, while overall idealistic and optimistic, have a competitive spirit that's causing them to burn out. A recent study, Mattison noted, showed 53% of Boomers will have to delay their retirement due to nest eggs that dwindled during the recession. "Because of that, you need to make their lives easier," he said. "People will pay for expertise and ideas that boil down a process and make it simple."

Gen Xers, though very entrepreneurial, are the most highly skeptical group, with a finely honed "BS detector," Mattison says. With Millennials, a generation born into a tech-driven world, collaboration and customization are key. "This group doesn't make buying decisions based on what friends and family say," Mattison said. "They're listening to online communities, with 86% of them sharing brand preferences online."

Other sessions on Monday included a presentation on operational efficiencies by Jonathan Isaacson, president of Counselor Top 40 supplier Gemline (asi/56070), as well as a panel on supplier economics joined by Polyconcept North America president David Nicholson, Jim Hagan, president of Top 40 firm Sweda (asi/90305), and C.J. Schmidt, vice president of sales at Top 40 company Hit Promotional Products (asi/61125). "PPAI's NALC brings together many [people] with competitive and unique business interests to focus on their businesses and industry health and growth," said Paul Bellantone, president and CEO of PPAI.

Next year's NALC will be held in Chicago from August 11-13.