ADVERTISEMENT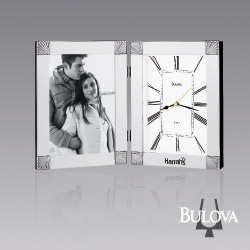 SAAC Opens 33rd Annual Show
The Specialty Advertising Association of California (SAAC) kicked off its annual trade show yesterday at the Long Beach Convention Center, with more than 400 exhibitors, numerous networking events, and education sessions covering topics such as the effective use of digital marketing, an overview of the incentive business, and low-cost marketing ideas to build a business.
Before the show opened on Wednesday, Joel Schaffer, president of Sound Line (asi/88241), moderated a fast-paced panel discussion with industry leaders. "Rock Stars of the Industry," featured Gill Studios (asi/56950) President Paul Lage, HumphreyLine (asi/62050) President Mel Ellis, ASI President and CEO Tim Andrews, PPAI Executive Vice President Bob McLean, PromoShop President Memo Kahan (asi/300446) and Todd Singleton, president of The Singleton Co., a Kaeser & Blair (asi/238600) company. Touching on issues such as the effect of commodity prices, the ability to track the ROI of social media, and the product safety regulations that suppliers and distributors are grappling to understand, panelists took turns sharing their insights.
"We use social media because people think we have to do it," said Memo Kahan. "But we don't count on it for business." Tim Andrews noted that it's crucial to "coach employees" on how to use social media to its greatest advantage and to realize that alternate forms of social media should be gauged differently. "If you're doing recruiting for talent, you need to be on LinkedIn," Andrews said. "Few people send resumes anymore, but nearly everyone uses LinkedIn to find new employees." Lage advised attendees of the session to "embrace new technology. You have to be a part of it because it will find its way into our industry."
On the topic of product safety, Schaffer showed a pie chart that stated 51% of respondents to a recent ASI survey were "very concerned" about product safety, 38% said they're "not too concerned" and 11% said they weren't at all concerned – findings that troubled the panelists. "We all need to be aware of what's going on with product safety regulations," McLean said. "If someone isn't complying with the laws and there's an incident, it hurts the whole industry."
Ellis pointed out that any item containing SPF, such as lip balm, must have a warning label. "I've had to hire a full-time employee just to deal with safety and compliance issues and I've spent a considerable amount of money," he said. Kahan, though, said that he views product safety as a great sales opportunity for distributors. "It's a valuable service that's offered," he said. "We're basically saying, 'We're taking care of this for you' to our clients." Singleton, however, pointed out that "some clients will take the risk" and not worry about product safety because they "don't want to pay more for products that have been thoroughly tested."
Also covering topics such as the general business climate in the market today, Andrews encouraged the audience to meet with their local state representatives to voice concerns over topics like taxes and product safety. "It's not as hard as you think to meet with them," he said. "Treat them as you would a customer and sell them on the value of this industry." McLean noted the increasing health of the industry overall. "I'd like to see us not so much grow market share against each other," he said, "but against other forms of advertising media."
The 2013 SAAC Show will be held from August 7-8. www.thesaacshow.org.