| | | |
| --- | --- | --- |
| | Vol 0740breakingnews , August 24, 2010 | |
Sponsored By

Counselor PromoGram
Breaking News Alert
Molenaar Issues Voluntary Product Recall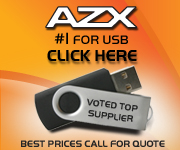 Supplier Molenaar LLC (asi/71980), also known as M-I Line, has issued a voluntary recall of about 11,650 electroluminescent night lights. 
The night lights glow green when plugged into an electrical outlet. The two models - #2017 and #2019 - are in the shapes of a rectangle and house respectively. Both models can be identified by the text "71980 U.S.A." molded into the back panel just above the brass outlet prongs. These night lights were sold between September 2005 and September 2009, and Molenaar says that no models were manufactured or sold after November 2009.
The recall was issued because the night lights could contain faulty materials that can become hot to the touch and melt, resulting in risk of possible shock or fire. The Electrical Safety Authority of Ontario (ESA) and Molenaar LLC have had four reports of night lights melting over the last four years, resulting in minor property damage. No injuries have been reported.
Follow Counselor PromoGram tomorrow for more details.
 
asi/33020
Advertising Specialty Institute®

Counselor PromoGram
Advertising Specialty Institute®, 4800 Street Road, Trevose, PA 19053 
The email was sent to: vdriscoll@asicentral.com
This email was sent by Advertising Specialty Institute®, 4800 Street Road, Trevose, PA 19053
If you no longer wish to receive Counselor PromoGram, click here
If you'd like to unsubscribe from all ASI email lists, Click here