Retail Sales And Consumer Sentiment Rise
Following a sluggish two months, retail sales in the U.S. rose 0.4% in July, according to the latest Commerce Department report. The modest increase was made possible by the sudden rebound of the automotive industry, which reported a 1.6% gain in sales last month, its best showing since a 6.6% jump in March. Additionally, after a sharp decline in July, consumer sentiment has edged higher in August, based on the closely-watched Reuters/University of Michigan monthly survey. Sentiment improved to 69.6 from 67.8, with both the expectations and 12-month outlook of consumers improving.

ADVERTISEMENT

ADVERTISEMENT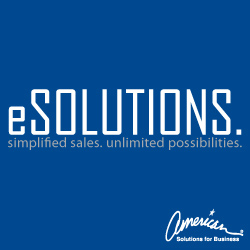 With many large retailers, including Walmart, Target and Home Depot, releasing strong second-quarter earnings reports this week, analysts are optimistic that consumers are again gaining confidence in a recovery. In July, which is typically a lower earnings month, sales at 30 retail chains climbed 3% from a year earlier, according to firm Retail Metrics Inc. In what's viewed as a positive trend for sales, the Commerce Department report also showed a sixth consecutive month of increased inventories.

In its most recent meeting, officials at the Federal Reserve again said interest rates will remain near zero for the near future, as economists feel inflation is unlikely. Government reports show the economy grew at a 2.4% pace in the second quarter, although analysts say that number could still be revised based on trade and inventory data.

ADVERTISEMENT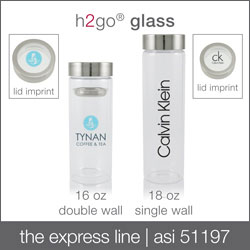 River's End To Relocate In 2011
Counselor Top 40 supplier River's End Trading Company (asi/82588) has announced plans to relocate its headquarters from Hopkins, MN, to Medina, MN, in January of 2011. The company's new campus will have 50% more office space, a larger distribution center, and 42 acres for possible further expansion. "This marks a new beginning for the firm," said Dick Ward, CEO of River's End. "Through the efforts of many dedicated employees both past and present we will build off of that to continue to evolve and offer our customers many new and different brands as well as services."
As part of its increased space, the facility will have two large showrooms, featuring products from both the River's End division and the Page & Tuttle Corporate and Golf divisions. Customers will be able to bring clients to the River's End facility for sales and product presentations. "Despite these challenging economic times, there are clearly opportunities in the marketplace and it is our responsibility to work exceedingly hard to find them for our customers," said Ward.
An open house for the new facility is planned for the spring of 2011.

ADVERTISEMENT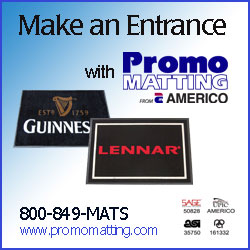 Industry Update Video: American Apparel Faces Uncertain Future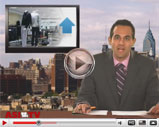 Every week, Counselor PromoGram offers a video news report that highlights the industry's top stories. Called Industry Update, each episode details the most important trends and news items impacting the ad specialty market.
In this episode, we highlight American Apparel's financial outlook and report on an asset purchase that will boost the product offerings of Fields Manufacturing. Plus, what are two leading indicators revealing about the economic recovery? Check out the video for the answer.
Click here to see the trends and to watch Counselor PromoGram's Industry Update.
If you have any news you'd like to see covered on Industry Update or in Counselor PromoGram, please send it to newsdesk@asicentral.com.

New Gift Card Rules Go Into Effect
Outlined in legislation passed by Congress last year, new consumer-friendly gift card regulations will take effect on Sunday. The rules, passed as part of the Credit Card Accountability Responsibility and Disclosure Act of 2009, are designed to limit burdensome fees and unfair practices by card issuers.

For example, under the new regulations, an inactivity fee cannot be charged until a gift card has been unused for a full year. Also, cards cannot expire for at least five years and issuers can only charge one fee to a cardholder in a single month, instead of multiple penalties. The legislation has also attempted to limit hidden restrictions, meaning cards must now be printed with rules for fees and expiration dates, along with a toll-free telephone number or website where a consumer can find more information.

There are exemptions to the regulations, however. The new rules do not apply to reloadable cards, such as prepaid phone cards or rechargeable debit cards, or rebate and loyalty-reward cards. In addition, gift cards produced before April 1, 2010 are exempt from new disclosure requirements until January 31, 2011.

During the 2009 holiday shopping season, consumers spent $26 billion on gift cards, according to the National Retail Federation. Gift card sales annually reach about $100 billion, but research shows $5 billion of that money is never used.

Podcast: Overcome School Year Challenges 


On Tuesday's ASI Internet Radio Show, the hosts took questions from callers facing promotional challenges in the education market. Need a unique product idea for a school fundraiser? Struggling to make contacts in school systems? Wondering if it's worth it to donate items to schools? Get some advice by listening to this clip from the show.
Click here to listen to this back-to-school segment from Tuesday's show.
If you'd like to check out a recording of the whole online radio show, go to www.asicentral.com/radio. And, don't forget to join us on Tuesday, August 24, for our next broadcast. Log on to www.asicentral.com/radio at 10:30 am ET and give us a call at 215-953-4979 or e-mail us at radio@asicentral.com to participate on the show. We want to hear from you.

Gold Bond Partners With Hospitality Mints
Aiming to provide more unique gifts to the market, Counselor Top 40 supplier Gold Bond (asi/57653) and North Carolina-based supplier Hospitality Mints LLC (asi/61820) have partnered to offer 20 specialty products. Through the agreement, Gold Bond will offer gift sets that contain selected promotional products and more than two dozen mints. "This program is the next logical progression for Gold Bond," said Mark Godsey, president of Gold Bond. "End-buyers love our products and distributors love our service. We are simply providing turnkey solutions to their needs for the gift season."
Among the initial combination offerings are mugs, bottles, tumblers, clocks and photo albums, all individually packaged with various mints, with a choice of seasonal wrappers. The gift sets are priced in the range of $10 each. "We've heard time and time again from individuals how much they love our candies, especially around the holidays," states Kathi Guy, vice president of marketing for Hospitality Mints. "Applying our expertise – top-quality printing of holiday wrappers and delicious candies – and coupling them with Gold Bond's wide variety of products has resulted in the perfect, affordable holiday gifts."

Join The Best Places To Work Community
Want to create a fun, energetic and motivated workplace? Join the Counselor Best Places to Work Facebook community. Counselor is currently putting the finishing touches on the September Best Places to Work issue, and in conjunction with the issue, we're launching a new Facebook page to give industry companies ideas on ways to improve their work environments and increase business as a result.

Click here to join the community. On August 26, we'll use the Facebook page to exclusively announce the 75 companies that are on the 2010 Best Places to Work list. And from then on, we'll run contests and present educational articles and profiles of top industry workplaces.

And, we want to hear from you. Have a great workplace story of your own? Join the community and share your ideas with the group.

Call For Nominations: Women Of The Year Awards
ASI is looking for nominations for our first-ever Women of the Year Awards – these awards will be presented at the 2011 ASI Women's Summit in Dallas. We'd like to recognize fearless, gutsy women who are making a big impact in the ad specialty industry. Know anyone who might fit the bill? Here's the kind of woman we're looking for:
A gutsy entrepreneur who started her business with nothing and grew it into a super company
A million-dollar salesperson who can pitch any product and close any deal
A marketing maven who always knows just how to create the right business buzz
A social networking wizardress who has taken cyberspace by storm
An ad specialty veteran who's the favorite mentor for industry newcomers

E-mail kakers@asicentral.com with your nominee's name, company and three solid reasons this person should be considered for inclusion on the list. Also, include your name, company and contact information. We'd like to hear from you by September 1.

ASI Radio Contest


If you like cool, high-tech gadgets and enjoy the weekly ASI Radio Show, then we have some news for you.
Starting on August 17 and culminating in a prize giveaway show on September 14, ASI is running a contest that requires only that you pay attention to each of four shows for a special "Word of the Week." For four consecutive weeks we will give a new "Word of the Week," and on the fifth week we will solicit calls from listeners to identify which word went with which week.
For more information, including the prizes you could win, click here.

ASI Online Learning Center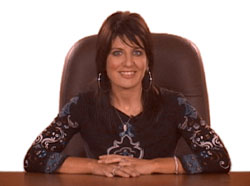 Find out why it's really important to work with a shipping and freight expert when you're working with overseas vendors. This is just one of the insider tips you'll learn in this course. 
Did you know you can take self-paced, on-demand courses at ASI Education's Online Learning Center? This is the newest and most convenient way fogh distributors, decorators and suppliers to get educated. In our newest course for suppliers, "Crash Course: Overseas Product Sourcing & Product Safety," you'll learn about the top issues related to overseas product sourcing; tips for getting your products manufactured safely; and the importance of attending overseas tradeshows.

In the News
Custom HBC Corporation (asi/47934), in collaboration with its Custom Chocolate subsidiary, has introduced chocolate lip balms made from real cocoa.
Showdown Displays (asi/87188) has been named to the "Inc. 5000" list of fastest- growing, privately-held companies in North America for the fourth year in a row.
WorkflowOne (asi/333647) has been ranked as the "Top Distributor of 2009" by Print Solutions magazine.
People on the Move
Gold Bond (asi/57653) has hired Bill Nault as regional sales manager for the Northeast, covering NY, NJ, CT, RI, MA, NH, VT and ME.

EmailExpress SUPPLIER SPECIALS
Custom Online Incentives-FREE SETUP!  asi/90547  - Contact us for a Free Design Consultation. View Special...
EQP Special on Bandage Holders and Stress Ball Pens  asi/57956  - Graphco Line asi/57956 Get EQP on stylish stress top pens as well as bandage holders with 5 included bandages (in new colors). Visit our website for more information and other great specials. View Special...
Hot Summer Product Free Set Up Free Print Free Upload  asi/93131  - We Will Hit Your Price To Win View Special...
HOT/COLD COOLER TOTES  asi/37980  - Visit us online www.bagworldpromo.com View Special...
Do you have an hourglass figure?  asi/58805  - Free Samples. Free personalized E-Flyers. View Special...
Put your brand in the game..  asi/80083  - Free shipping till august 15 View Special...
Nobody Beats Our Price on Non-Woven Bags  asi/90154  - Free set up on 1st color 1st location. Free shipping for one U.S. continental location View Special...
Flash Drives as low as 4.16 net - Free shipping, free set up, free 2 color imprint  asi/37218  - Free Shipping, Free Set Up, and Free 2 Color Imprint View Special...
Carhartt- Free Freight Offer Inside  asi/84143  - Carhartt Workwear- rock bottom prices View Special...
DEBCO - Our website is the only sales tool you need!  asi/48885  - DEBCO – Looking for a different perspective? We offer a world of promotional possibilities View Special...
Introducing the original DropStop wine pourer  asi/50869  - Original DropStop Wine Pourer has more packaging options to maximize the impact of your promotion. Folders, parchment envelopes, more. Outstanding image gift with long lasting impression. Freights on US for all first orders. Click here for details View Special...
APPLIQUES-Direct Embroidery without the Expense & Commitment  asi/98264  - Appliques give the look of direct embroidery on apparel without the expense and the commitment, because you no longer need to ship the apparel to a decorator & you can also remove the appliques. There is also no commitment because they are removable View Special...
Neoprene Laptop Sleeves by Strong Leather  asi/89960  - NEW NEOPRENE LAPTOP SLEEVES BY STRONG LEATHER – Made with shock absorbent, water resistant neoprene to keep your laptop secure and scratch free. Available in 13",15.4" and 17" sizes with or without padded handles. View Special...
Custom USB Drives, 1GB $5.83, New Low Prices   asi/73571  - USB Flash Drives 1GB $5.83 View Special...
Boost Sales With New Inexpensive Green Products!  asi/52483  - Brand new Green Products designed to save money while conserving water and energy! Energy Saving Products, Inc. features a growing line of inexpensive & innovative products that meets the demand in the new trend for environmentally friendly products. View Special...
Custom Labeled Bottled Water  asi/71350  - Mineral Springs delivers natures finest drink right to your door. Our refreshing bottles of 100% Spring water will get your message or logo out to your customers in one of the most refreshing and healthful ways around. View Special...
Custom Branded VISA Redemption Card Promotions by USA Connect  asi/92429  - CUSTOM BRANDED VISA REDEMPTION CARD PROMOTIONS by USA CONNECT! Come Check Us Out! Promote with custom branded VISA Redemption Cards! This promotional campaign will get results! FREE custom card design with all orders. Low minimums, unbeatable pricing View Special...
August Sale Sale Sale- Free Shipping !  asi/90767  - FREE SET-UP - FREE IMPRINT - FREE SHIPPING View Special...

IMPORTANT DEADLINE – AUGUST 23
Save the most when you reserve your 2011 ASI Show space by Monday, August 23. You'll enjoy $200 savings per booth, per show AND receive free shipping and storage between shows when you pay in full.
Great show events are planned to attract enthusiastic distributors. . .
Reserve your ASI Show space by August 23 at www.asistore.com and save. You'll see 20,000 distributors not found at other industry events!
The following are the dates and locations for The ASI Show in 2010 and 2011:
ASI Holiday Preview in Las Vegas, September 13-14, 2010
Orlando, January 23-25, 2011
Dallas, February 16-18, 2011
New York, March 22-24, 2011
San Diego, May 18-20, 2011
Chicago, July 19-21, 2011
Plus, don't miss the ASI Advantages Roadshow, the industry's #1 traveling show. Visit www.advantagesroadshow.com for the complete schedule and go to www.asishow.com for information on all ASI Shows.



SPONSORED BY


Counselor® PromoGram® is a trademark of the Advertising Specialty Institute. You were sent this newsletter as a benefit of your ASI membership. Copyright 2010, ASI. All Rights Reserved.
If you'd like us to send Counselor PromoGram FREE to anyone else at your company (or to your off-site sales reps), go to www.asicentral.com/newsletters and complete the online form.
Interested in advertising in Counselor PromoGram? Send an email to ddienna@asicentral.com 
Click here to subscribe to Counselor® magazine. You must be a member of ASI to subscribe to this publication. The publisher has a right to refuse subscriptions to non-members.
Advertising Specialty Institute®, 4800 Street Road, Trevose, PA 19053