The ASI Show Reveals 2011 Keynote Lineup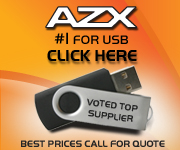 Headlined by Laura Bush and Michael J. Fox, The ASI Show announced this morning its lineup of keynote speakers for the 2011 shows in Orlando, Dallas, New York, San Diego and Chicago. Here are the scheduled speakers and networking events at the five shows next year:
ASI Orlando: Emmy Award-winning actor and Parkinson's disease activist Michael J. Fox will lead a moving keynote, entitled Always Looking Up: The Adventures of an Incurable Optimist, on Tuesday, January 25.
ASI Dallas: Former First Lady Laura W. Bush will deliver a rousing program on Friday, February 18, entitled Life in the White House: Reflections from Mrs. Laura W. Bush.
ASI New York: A private bash at hip hop mogul Jay-Z's 40/40 Club on Wednesday, March 23, followed by The Industry's Biggest Speed Networking Session on the morning of Thursday, March 24.
ASI San Diego: Emmy Award-winning comedian Wayne Brady will give an exclusive performance at ASI San Diego on Thursday, May 19.
ASI Chicago: Local celebrity and football coach Mike Ditka will motivate attendees with his keynote, entitled ACE: Attitude, Character and Enthusiasm, on Thursday, July 21.
"We have a star-studded year planned for The ASI Show," said Timothy M. Andrews, president and CEO of ASI and president of The ASI Show. "Each one of our 2011 shows is jam-packed with exciting events. From unlimited product discovery to 24/7 networking and the most comprehensive education program in the industry, distributors will take away valuable insights and real-world practices to apply to their businesses."
Online registration is now open for each of the 2011 shows. Go to www.asishow.com for more information on each of the keynote speakers and to register for these events.