ADVERTISEMENT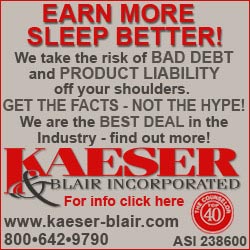 Consumer Confidence Index Increases
In a stark change from July, consumer confidence rose significantly in August, according to data released by The Conference Board, a New York-based nonprofit research group. Closely watched as an economic barometer, the Consumer Confidence Index reached 54.1, up from 47.4 last month. "Consumer confidence, which had posted back-to-back monthly declines, appears to be on the mend," said Lynn Franco, director of consumer research at The Conference Board.

Respondents generally consider the job market improved compared to earlier this year. Among those surveyed, 18.4% expect more jobs in the coming months. Still, optimism is tempered by a perceived lack of potential earnings. "Consumers were more upbeat in their short-term outlook for both the economy and the job market in August, but only slightly more upbeat in their income expectations," said Franco. "As long as earnings continue to weigh heavily on consumers' minds, spending is likely to remain constrained."

Well above the forecast, economists only expected the index to climb to 48 in August. However, enthusiasm remains modest as the index continues at a very low level. An index that approaches 90 typically signals a solid economy.

Measured monthly, the Consumer Confidence Index is based on a survey of 5,000 U.S. households. The index is an average of several opinions, including business conditions, employment outlook and family incomes.

ADVERTISEMENT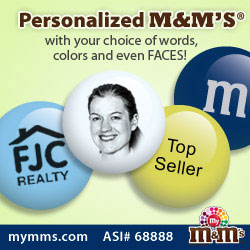 Podcast: Solving Corporate Gift Sales Dilemmas 


On Tuesday's ASI Internet Radio Show, the hosts gave advice to callers looking to ramp up corporate gift sales. Need product pitches? Counselor Managing Editor Joe Haley has a list of suggestions. Need to convince budget-conscious clients to keep spending money? Counselor Senior Editor Michele Bell offers time-tested strategies. Thinking digital photo frames? Gift baskets? Charity tie-ins? This podcast includes all our editors' innovative ideas.

Click here to listen to the call-in segment from Tuesday's show. 

If you'd like to check out a recording of the entire online radio show, go to www.asicentral.com/radio. And, don't forget to join us Tuesday, September 1, for our next broadcast. Log on to www.asicentral.com/radio at 10:30 a.m. eastern time and give us a call at (215) 953-4979 to hear your voice on the air.

ADVERTISEMENT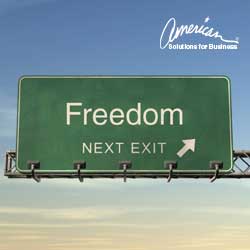 SBA Launches YouTube Channel
Hoping to broaden its audience and reach younger entrepreneurs, the U.S. Small Business Administration (SBA) has begun posting informational videos on YouTube. "With millions of visitors, most of them under 35, YouTube offers a prime opportunity to use current technology and the appeal of a popular online platform to further promote the agency's programs and services," said SBA Administrator Karen Mills, in a statement. "By expanding its outreach, SBA will be providing more current and potential entrepreneurs with the necessary tools to start, grow and succeed in their businesses."
So far, the new YouTube channel includes a short video explaining the SBA's programs as well as a 10-part series jointly produced with the U.S. Postal Service. The series offers a variety of financing, marketing and business-development tips. In the future, the SBA expects to post videos detailing Recovery Act loan programs, the benefits of exporting, government contracting opportunities and small-business success stories.
To visit the SBA's YouTube channel, go to: http://www.youtube.com/sba.

ADVERTISEMENT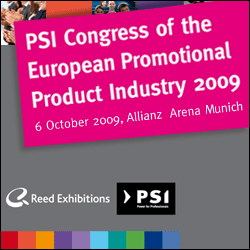 Companies Keep Paying Less For Business Travel
The latest Business Travel Monitor, generated with data from American Express Co., shows companies again spent less for travel in the second quarter, following recent trends tied to the economy. With a drop in spending, airlines especially are intensely competing to gain customers traveling for work. "With demand still down significantly vs. last year, there are many savings opportunities in the market for savvy procurement and travel management professionals," said Christa Manning, a research director with American Express Business Travel.

According to survey results, domestic business travelers paid an average of $212 per flight, the lowest second quarter figure since at least 2003. Seeing a chance to gain market share, so-called low-cost carriers are creating new programs designed to entice business travelers looking for discounts. For example, Southwest Airlines recently changed its unreserved seating policy to allow priority boarding for full-fare and very frequent travelers.

In hotels, second quarter business spending fell less drastically, with a reported 2% decline. "If buyers haven't looked at hotel rates since the end of last year, now is an ideal time to analyze hotel rate potential savings for 2010 corporate programs," said Manning. "There is an opportunity to secure significant discounts based on continued market pressures."

Using a global database, American Express compiles its survey information based on average prices for air, hotel and car rental services in major cities throughout the world.

Counselor Unveils 2009 Best Places To Work
In a positive sign for industry companies, Counselor's 2009 Best Places to Work survey reveals increasing employee satisfaction with industry companies. The second annual survey, which is conducted by outside research firm Quantum Market Research, resulted in more companies receiving higher overall scores after surveying their employees. For that reason, Counselor has expanded its list of Best Places to Work from 50 last year to 60 in 2009.
Click here to see the full list of 60 companies that will be honored in Counselor's September issue.
The complete 1-60 rankings of this year's Best Places to Work in the ad specialty industry will be unveiled next month in the September issue of Counselor and online at www.CounselorMag.com on August 31.

Attend A Free ASI Education Webinar 
Before the industry's top distributors and suppliers gather for the ASI Power Summit 2009 (November 1-3), join Counselor Senior Editor Michele Bell as she moderates a Webinar joined by Power Summit speakers. Topics will include tips on sales and marketing strategies for growth, advice for employers in this tough economy, and the 2010 outlook for distributors and suppliers.
Entitled "Power Summit Preview: Hot Topics Roundtable," the Webinar will take place on Thursday, September 10 from 2 p.m. to 3 p.m. eastern time. Panelists will include Vera Muzzillo, co-owner of Counselor Top 40 distributor Proforma (asi/300094), David Nicholson, president of Counselor Top 40 supplier Polyconcept North America and Memo Kahan, president of Counselor Top 40 distributor PromoShop (asi/300446).
Click here to register now.

New Courses Available on ASI Education's Online Learning Center 
Be sure to register at www.syberworks.com/asicentral for some exciting new courses available exclusively to ASI members. Brought to you by ASI Education, Online Learning is the newest and most convenient way for distributors to get educated. On-demand, self-paced courses are the perfect way for distributors and decorators to learn more about the advertising specialty industry and hone their skills as top ad specialty salespeople and brand consultants. We've launched this online campus that provides educational courses and information for the promotional products professional.
NEW: Steps to Selling Success. As you begin touting your company and its services through direct mail campaigns, e-mail marketing efforts and good, old fashioned networking, you're going to be generating some leads. But not all leads are created equal. One of the first things you'll learn in this course is how to qualify leads so that you're spending your sales efforts on the most promising ones. Of course, your marketing efforts alone won't give you all of the leads that you need. This is where the rest of this course comes in. We'll show you how to cold call as effectively and painlessly as possible, plus offer valuable strategies for getting referral business. In addition, we'll tell you what to ask a prospect and how to win them over when you secure a meeting. And, as a final step, we'll show you how to get a client to sign on the dotted line. Register now at www.syberworks.com/asicentral.
Course Track: New Distributor Success
Take these online courses today:
* Nailing Down the Basics. No matter what industry you're in, there's a code you need to crack in order to do business successfully, insider terminology you need to understand, business practices you need to learn and even etiquette you need to follow. The advertising specialties industry is no different. To get a piece of the industry's $20 billion-dollar pie, you've got to learn the best practices that industry veterans already know. There are pricing codes and lingo to navigate, new technology and business processes to master, and important tricks that will help you develop positive relationships with suppliers. In this course, you'll learn how to navigate this industry, including how to submit a purchase order, research suppliers, and understand pricing codes and decorating lingo. Register now at www.syberworks.com/asicentral.
* Marketing Your New Business. One of the crucial steps to building a solid base of clients is to dedicate a portion of your company's resources to marketing your business. In this course, you'll learn how to attract new prospects and customers by adding a variety of tools to your marketing arsenal, including direct mail and e-mail marketing campaigns, and relatively new marketing tactics such as social networking. When you finish this course, you'll be well versed in how to craft a complete marketing campaign, measure its success, and learn how to become a master at networking. Register now at www.syberworks.com/asicentral.

In The News
ADG Promotional Products has launched a new Web site (www.adgpromo.com) designed to connect and cross-sell its four brands: AdImage-Drinkware (asi/31969), Arlington-Frames/Mementos (asi/31969), Saratoga-Writing Instruments (asi/97270) and Windmill-Planners/Calendars (asi/97270).
S&S Activewear (asi/84358) has released its Forerunner catalog, containing a preview of fall and winter styles for 2009-2010. The new catalog is available for viewing online at http://pageflippress.com/publications/asi84358/forerunner/.
WorkflowOne (asi/333647) has announced it will supply promotional products and other services to Shaw Industries Group, Inc., a provider of floor covering products.
People On The Move 
PromoCard Services (asi/77966) has added Michael Hernandez as a sales executive.
StoneyCreek Marble Products (asi/89860) has announced that Steve Seifert and Steve Rater of S2 Marketing will provide sales representation in the southeast U.S. for its line of stone products.

EmailExpress SUPPLIER SPECIALS
Check Out the Best Selling Golf Drive! Tier 1 Memory Flash Drive Sale!!   asi/37218  - Free Shipping, 1 or 2 color Imprint, Free Set-Up Fees! View Special...
Elite4Print.com's New lowered prices and SUMMER PROMOTION  asi/51916  - Elite4print.com believes in offering the lowest price for great products. Our print experts will guide your towards a solution. We have competitive pricing, wonderful customer service, more products and great quality! View Special...
Environmentally Friendly Totes at a Special Price  asi/65595  - Order Now - 1-888-KOOLPAK or visit us at www.koolpak.com. View Special...
New American Made Recycled Piggy Banks  asi/93235  - American Made-Recycled Pig. Save money, and save the Earth at the same time ! View Special...
Custom Branded Gas Card Promotions by USA Connect!  asi/92429  - CUSTOM BRANDED GAS CARD PROMOTIONS by USA CONNECT! Come Check Us Out!! Promote with custom branded Gas Gift Cards! This promotional campaign will get results! FREE custom card design with all orders. Low minimums, unbeatable pricing! Call now View Special...
EQP from Ritter  asi/82528  - A Past Favorite with a New Look! View Special...
EQP ON ALL ECO DRIVES - NEW GREEN PRODUCTS!!  asi/93131  - Take your flash drive branding to the next level! View Special...
.99 CENTS AND UNDER-TOTES, COOLERS, & BACKPACKS AND BADGEHOLDER !!!  asi/37980  - Visit us online www.bagworldpromo.com. View Special...
iPlus USB - Buy 1GB, Get 1GB FREE !!  asi/62853  - iPlus USB - Buy 1GB, Get 1GB FREE !! View Special...
Trophies, Awards, Plaques and more... NO EXTRA FEES thru end of AUG!!  asi/80271  - RMI Awards is your premier supplier of products that are dedicated to Recognize, Motivate, and Inspire customers on any spectrum. View Special...
FREE HOLIDAY PACKAGING FROM DEBCO (ASI 48885)  asi/48885  - Buy two get one free from DEBCO (ASI-48885) provides much needed holiday ECO packaging in anticipation of the upcoming corporate gift giving season. View Special...
Next Level Apparel Sheer Scoop Neck   asi/73867  - This tee is great for printing. 40/1 3.2 oz pre shrunk with a case price of $2.50. View Special...
Free Setup and End Qty Pricing on all items  asi/68924  - Free Set-up, Free Line Changes, and End Qty on all items for the rest of 2009. View Special...
$1.49 Embroidery Special  asi/68463  - $1.49 Embroidery Special including 5,000 stitches. View Special...
Special pricing on MP3 players!  asi/79939  - No run charges or set up fees! View Special...
Tier 1 Memory - Several Models to Choose from on Sale   asi/37218  - Free Shipping, 1 or 2 color Imprint, Free Set-Up Fees! View Special...
The Eco Grocery Tote Collection  asi/65595  - Order Now - 1-888-KOOLPAK or visit us at www.koolpak.com View Special...
Help Boost Sales and Awareness with Airtight Inflatables! Special Advertising Offers Factory Direct from JetCreations! ASI# 63340  asi/63340  - When your marketing efforts are highly mobile, airtight inflatables are for you! These custom, sealed inflatables can be manufactured in any shape/size you need. You can take them practically anywhere with no need for a permanent electrical source! View Special...
No Minimum Order on Name Tags & Engraved Signs!   asi/34058  - No minimum order! Quick turnaround! View Special...
iPlus USB - Repeat / Buy 1GB, Get 1GB FREE !! Prices Down!!  asi/62853  - iPlus USB - Repeat / Buy 1GB, Get 1GB FREE !! Prices Down!! View Special...

THE ASI HOLIDAY & INCENTIVES EXPO IN LAS VEGAS — FREE REGISTRATION DEADLINE EXTENDED 
The free registration deadline for ASI distributors members for the brand-new ASI Holiday & Incentives Expo, taking place September 15-17 at the Sands Expo Center in Las Vegas, has been extended until Friday, September 4, due to popular demand! As the industry's first and only national trade show focused on products for the important fall and holiday selling seasons and the place to preview what's hot for 2010, you'll spend quality time with top-notch suppliers — all with four or more stars in the ASI Supplier Ratings System.

Attend free education workshops focused on corporate gifts, incentives and recognition programs and hot new apparel items as well as two free Keynotes — including an exciting panel discussion entitled Secrets from the Pros: Cash in on the $45 Billion Incentive Market on Wednesday, September 16, at 7:45 a.m. prior to the acclaimed Supplier Secrets Keynote.

Those new to the industry can also attend the New Distributor Success Clinic on Tuesday, September 15, which will feature classes designed for those just starting in the advertising specialty industry. Attendees who participate in at least three classes from this track on September 15 will receive a FREE ASI Distributor Success System — a 10 CD (plus introductory DVD) crash course to achieving success in the advertising specialty industry.

An action-packed three-day schedule, including around-the-clock networking, makes the ASI Holiday & Incentives Expo a not-to-be-missed event!
Register today at www.asishow.com for the ASI Holiday & Incentives Expo. ASI distributor and decorator members can also receive up to $100 toward a hotel room. Plus, order discounted tickets to the award-winning musical, The Lion King — new to Las Vegas!

THE ASI ADVANTAGES ROADSHOW IS BACK ON THE ROAD— VISITING THE MIDSOUTH THIS WEEK 
The industry's #1 traveling show, the ASI Advantages Roadshow, is heading back on the road visiting the Midsouth with stops in Indianapolis, August 24; Louisville, August 25; Nashville, August 26; Chattanooga, August 27 and Atlanta, August 28. 

Delivering a productive, one-on-one atmosphere for distributors to meet with top suppliers, the Advantages Roadshow features free education (sponsored by Fields Mfg., asi/54100) from 7:45 a.m.-9 a.m. and 1 p.m.-2 p.m. and exhibit hours from 9 a.m.-1 p.m.

Next stop will be September 8-11 with visits to Pittsburgh, Cleveland, Cincinnati and Chicago.

Visit www.advantagesroadshow.com for complete details. All distributors are invited to attend the Advantages Roadshow for free. No pre-registration is required.

SPONSORED BY


Counselor® PromoGram® is a trademark of the Advertising Specialty Institute. You were sent this newsletter as a benefit of your ASI membership. Copyright 2009, ASI. All Rights Reserved.
If you'd like us to send Counselor PromoGram FREE to anyone else at your company (or to your off-site sales reps), go to www.asicentral.com/newsletters and complete the online form.
Interested in advertising in Counselor PromoGram? Send an email to ddienna@asicentral.com 
Click here to subscribe to Counselor® magazine. You must be a member of ASI to subscribe to this publication. The publisher has a right to refuse subscriptions to non-members.
Advertising Specialty Institute®, 4800 Street Road, Trevose, PA 19053