| | |
| --- | --- |
| | ADVERTISEMENT |
ADVERTISEMENT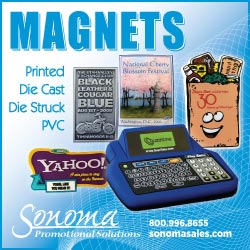 Business Card, Inc. Acquires Printing Company
After nearly a year of discussions and court proceedings, Business Card, Inc. (asi/42849) has acquired Nashville-based Triangle Wholesale Printing & Pad Company. Financial terms were not disclosed. The deal was approved following a bankruptcy auction in which Business Card, Inc. was left as the highest bidder for Triangle's assets. "It is very gratifying to be in a position where we picked up a lot of business," says Joel Isenstein, president of Business Card, Inc. "There are certainly strategic benefits to this deal. It's a win-win for all of our customers."

Business Card, Inc. has moved Triangle's operations, equipment and certain personnel to Tullahoma, TN. In business for 77 years, Triangle has specialized in memo pads and booklets, but did not market to the ad specialty industry. Isenstein plans to complement his company's business card offerings with Triangle's previously untapped promotional services. "One of the first things we did was get their pre-press capacity updated," Isenstein says. "We worked on prior orders and took care of their customers."

With a staff of almost 50 employees, Business Card, Inc. was established in 1951. It provides business cards, postcards, envelopes, newsletters and other printing services. "With more products to sell, our goal is to provide the best possible service, with reduced turnaround time," Isenstein says. "When clients come to us looking for business cards, we can now offer additional resources."
ADVERTISEMENT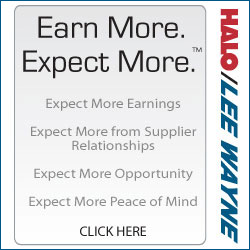 Tuesday Morning Radio Show Live On The Air 


Every Tuesday morning from 10:30am eastern time to 11:00am, a team of ASI editors debate the most important topics facing the industry. We also, of course, offer our own off-beat look at the market. This morning, we suggested creative ways to ramp up corporate gift sales, listed top markets for entrepreneurs and provided ideas for de-aging resumes.

If you missed the show, don't worry. A recording is now available at www.asicentral.com/radio. And, don't forget to join us Tuesday, September 1, for our next broadcast. Log on to www.asicentral.com/radio at 10:30am eastern time and give us a call at 215-953-4979. 
ADVERTISEMENT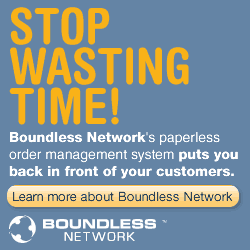 Banks Say Credit Will Remain Tight Through 2010
A series of government surveys shows banks continue to tighten lending standards, with major lenders unlikely to loosen credit policies for at least a full year.
According to Federal Reserve Board data, 30% of banks tightened standards on loans to large commercial and industrial companies during the last three months, while 35% tightened standards on small businesses. The results are an improvement, however, when compared to earlier this year. In January, a full 70% of banks reported tightened standards on small business loans. Respondents cited the shaky economy and lowered tolerance for risk as reasons for the hardened lending guidelines.
Additionally, a U.S. Treasury Department survey confirms that government-backed loan programs are down this year as well. In March, driven by the American Recovery and Reinvestment Act, the U.S. Small Business Administration (SBA) eliminated certain loan fees and improved guarantees to banks. Still, approval of the SBA's most basic loan, the 7(a), is down 43% from the same period in 2008.
Recently, the government announced it would continue a program designed to unfreeze the credit market by helping to spur more lending at low rates. The program, Term Asset-Backed Securities Loan Facility, or TALF, encourages investors to buy securities backed by credit card debt, student loans and loans to small businesses. Originally set to expire at the end of the year, TALF funding will remain available through June of 2010. Government officials have said the program has the potential to create up to $1 trillion in lending, although early participation has been minimal.
ADVERTISEMENT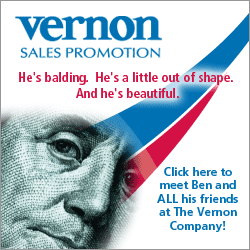 The Joe Show: Drinkware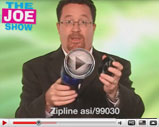 In this episode of The Joe Show, Counselor Managing Editor Joe Haley features the latest and most creative drinkware products and ideas. Whether it's cups, mugs, bottles or tumblers, you'll be poised to sip sales success after watching this episode.
Click here to watch The Joe Show.
ADVERTISEMENT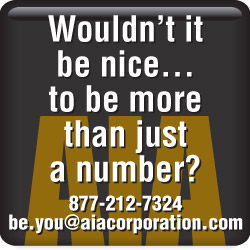 Seattle Voters Reject Bag Tax
In an all-mail referendum held recently, Seattle residents soundly voted against adding a 20-cent fee for every paper or plastic bag used in checkout in supermarkets, drug stores and convenience stores. The vote nullifies a city ordinance that was set to take effect in January. "It would appear that in the minds of residents, it's an ongoing battle of economics versus eco-responsibility," says Christopher Duffy, vice president of marketing for Counselor Top 40 supplier Bag Makers (asi/37940). "Like the failure of a similar initiative in California, consumers just aren't interested in another tax in a troubled economy."
With ballots counted, 58% of Seattle voters rejected the bag tax, which was staunchly opposed by the plastics industry. Led by the Progressive Bag Affiliates, an arm of the Virginia-based American Chemistry Council, the plastics industry significantly outspent tax supporters in an anti-fee campaign.
Under the ordinance, small stores would have kept the entire 20-cent fee, while stores with gross sales of more than $1 million annually would have kept five cents. The remaining money would have gone to Seattle recycling and environmental education programs. Supporters had argued the fee would have cut down on pollution and encouraged more reusable bags, providing suppliers and distributors a greater market for eco-friendly bags.
Several states, including Colorado and Texas, have debated bag bans or fees this year, but no legislation has been enacted. Washington, D.C. recently passed a five cent fee on paper and plastic bags, but New York City dropped a proposed five cent bag fee in June. There are currently nine bags bans in effect around the country, the most notable of which is in San Francisco.
ADVERTISEMENT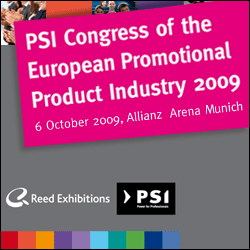 Virtual Trade Show Draws Large Crowds
ASI's second industry virtual trade show attracted over 2,000 attendees and averaged more than 900 visitors per booth. The all-day online event featured more than 20 top suppliers, including Fields Manufacturing Inc. (asi/54100), Tri-Mountain Inc. (asi/92125) and Maple Ridge Farms Inc. (asi/68680). Distributors, suppliers and decorators networked and sold in real-time through interactive multimedia booths.

The online event also included leading education sessions for distributors with sales tips, research from ASI's advertising specialties impressions study, information from Counselor's State of the Industry report and a live broadcast of the ASI Internet Radio Show. For distributors and suppliers who couldn't attend the virtual trade show this week, it will be available on demand at www.asicentral.com/vts, beginning Monday, August 24.
ADVERTISEMENT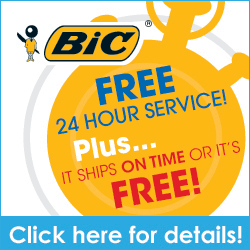 Counselor Unveils 2009 Best Places To Work
In a positive sign for industry companies, Counselor's 2009 Best Places to Work survey reveals increasing employee satisfaction with industry companies. The second annual survey, which is conducted by outside research firm Quantum Market Research, resulted in more companies receiving higher overall scores after surveying their employees. For that reason, Counselor has expanded its list of Best Places to Work from 50 last year to 60 in 2009.

Click here to see the full list of 60 companies that will be honored in Counselor's September issue.

The complete 1-60 rankings of this year's Best Places to Work in the ad specialty industry will be unveiled next month in the September issue of Counselor and online at www.CounselorMag.com on August 31. 
New Courses Available on ASI Education's Online Learning Center 
Be sure to register at www.syberworks.com/asicentral for some exciting new courses available exclusively to ASI members. Brought to you by ASI Education, Online Learning is the newest and most convenient way for distributors to get educated. On-demand, self-paced courses are the perfect way for distributors and decorators to learn more about the advertising specialty industry and hone their skills as top ad specialty salespeople and brand consultants. We've launched this online campus that provides educational courses and information for the promotional products professional.
NEW: Steps to Selling Success. As you begin touting your company and its services through direct mail campaigns, e-mail marketing efforts and good, old fashioned networking, you're going to be generating some leads. But not all leads are created equal. One of the first things you'll learn in this course is how to qualify leads so that you're spending your sales efforts on the most promising ones. Of course, your marketing efforts alone won't give you all of the leads that you need. This is where the rest of this course comes in. We'll show you how to cold call as effectively and painlessly as possible, plus offer valuable strategies for getting referral business. In addition, we'll tell you what to ask a prospect and how to win them over when you secure a meeting. And, as a final step, we'll show you how to get a client to sign on the dotted line. Register now at www.syberworks.com/asicentral.
Course Track: New Distributor Success
Take these online courses today:
* Nailing Down the Basics. No matter what industry you're in, there's a code you need to crack in order to do business successfully, insider terminology you need to understand, business practices you need to learn and even etiquette you need to follow. The advertising specialties industry is no different. To get a piece of the industry's $20 billion-dollar pie, you've got to learn the best practices that industry veterans already know. There are pricing codes and lingo to navigate, new technology and business processes to master, and important tricks that will help you develop positive relationships with suppliers. In this course, you'll learn how to navigate this industry, including how to submit a purchase order, research suppliers, and understand pricing codes and decorating lingo. Register now at www.syberworks.com/asicentral.
* Marketing Your New Business. One of the crucial steps to building a solid base of clients is to dedicate a portion of your company's resources to marketing your business. In this course, you'll learn how to attract new prospects and customers by adding a variety of tools to your marketing arsenal, including direct mail and e-mail marketing campaigns, and relatively new marketing tactics such as social networking. When you finish this course, you'll be well versed in how to craft a complete marketing campaign, measure its success, and learn how to become a master at networking. Register now at www.syberworks.com/asicentral.
In The News
Bag Makers (asi/37940) has added videos to its Web site (www.bagmakersinc.com), allowing distributors to tour its facility and meet staff.
Bullet Line (asi/42424) has announced a price reduction on 52 of its top-selling products by up to 30%, through the end of 2009. For more information on the promotion, visit www.bulletline.com.
Cooler Graphics/Rad-O-Koolz (asi/80345) has upgraded its Slap n Wrap beverage insulator, now manufacturing the product's underside with shark skin neoprene for improved insulation, better grip and more durability.
Leed's (asi/66887) has launched a new e-showcase Web site which distributors can tailor to their brands at www.somuchmore09.com (www.somuchmore09.ca in Canada). The online showcase will be available through December, with additional e-showcases planned for 2010.
Los Altos Trophy (asi/255900) has been honored as the most outstanding local corporation or business (fewer than 30 employees) by the Orange County, CA chapter of the Association of Fundraising Professionals.
Pingline (asi/78137) is ranked 2,886 on the 2009 Inc. 5000, a list of the fastest growing private companies in America. 
People On The Move
Headwear USA (asi/60282) has named Scott Wood vice president of sales and marketing.
Shumsky Enterprises (asi/326300) has hired David Henry as director of sales for its lines of therapeutic pillows and Outta-the-Box dispensers.
EmailExpress SUPPLIER SPECIALS
Check Out the Best Selling Golf Drive! Tier 1 Memory Flash Drive Sale!!   asi/37218  - Free Shipping, 1 or 2 color Imprint, Free Set-Up Fees! View Special...
Elite4Print.com's New lowered prices and SUMMER PROMOTION  asi/51916  - Elite4print.com believes in offering the lowest price for great products. Our print experts will guide your towards a solution. We have competitive pricing, wonderful customer service, more products and great quality! View Special...
Environmentally Friendly Totes at a Special Price  asi/65595  - Order Now - 1-888-KOOLPAK or visit us at www.koolpak.com. View Special...
New American Made Recycled Piggy Banks  asi/93235  - American Made-Recycled Pig. Save money, and save the Earth at the same time ! View Special...
Custom Branded Gas Card Promotions by USA Connect!  asi/92429  - CUSTOM BRANDED GAS CARD PROMOTIONS by USA CONNECT! Come Check Us Out!! Promote with custom branded Gas Gift Cards! This promotional campaign will get results! FREE custom card design with all orders. Low minimums, unbeatable pricing! Call now View Special...
EQP from Ritter  asi/82528  - A Past Favorite with a New Look! View Special...
EQP ON ALL ECO DRIVES - NEW GREEN PRODUCTS!!  asi/93131  - Take your flash drive branding to the next level! View Special...
.99 CENTS AND UNDER-TOTES, COOLERS, & BACKPACKS AND BADGEHOLDER !!!  asi/37980  - Visit us online www.bagworldpromo.com. View Special...
iPlus USB - Buy 1GB, Get 1GB FREE !!  asi/62853  - iPlus USB - Buy 1GB, Get 1GB FREE !! View Special...
Trophies, Awards, Plaques and more... NO EXTRA FEES thru end of AUG!!  asi/80271  - RMI Awards is your premier supplier of products that are dedicated to Recognize, Motivate, and Inspire customers on any spectrum. View Special...
FREE HOLIDAY PACKAGING FROM DEBCO (ASI 48885)  asi/48885  - Buy two get one free from DEBCO (ASI-48885) provides much needed holiday ECO packaging in anticipation of the upcoming corporate gift giving season. View Special...
Next Level Apparel Sheer Scoop Neck   asi/73867  - This tee is great for printing. 40/1 3.2 oz pre shrunk with a case price of $2.50. View Special...
Free Setup and End Qty Pricing on all items  asi/68924  - Free Set-up, Free Line Changes, and End Qty on all items for the rest of 2009. View Special...
$1.49 Embroidery Special  asi/68463  - $1.49 Embroidery Special including 5,000 stitches. View Special...
Special pricing on MP3 players!  asi/79939  - No run charges or set up fees! View Special...
Tier 1 Memory - Several Models to Choose from on Sale   asi/37218  - Free Shipping, 1 or 2 color Imprint, Free Set-Up Fees! View Special...
The Eco Grocery Tote Collection  asi/65595  - Order Now - 1-888-KOOLPAK or visit us at www.koolpak.com View Special...
Help Boost Sales and Awareness with Airtight Inflatables! Special Advertising Offers Factory Direct from JetCreations! ASI# 63340  asi/63340  - When your marketing efforts are highly mobile, airtight inflatables are for you! These custom, sealed inflatables can be manufactured in any shape/size you need. You can take them practically anywhere with no need for a permanent electrical source! View Special...
No Minimum Order on Name Tags & Engraved Signs!   asi/34058  - No minimum order! Quick turnaround! View Special...
iPlus USB - Repeat / Buy 1GB, Get 1GB FREE !! Prices Down!!  asi/62853  - iPlus USB - Repeat / Buy 1GB, Get 1GB FREE !! Prices Down!! View Special...
THE ASI HOLIDAY & INCENTIVES EXPO IN LAS VEGAS — FREE REGISTRATION DEADLINE EXTENDED 
The free registration deadline for ASI distributors members for the brand-new ASI Holiday & Incentives Expo, taking place September 15-17 at the Sands Expo Center in Las Vegas, has been extended until Friday, September 4, due to popular demand! As the industry's first and only national trade show focused on products for the important fall and holiday selling seasons and the place to preview what's hot for 2010, you'll spend quality time with top-notch suppliers — all with four or more stars in the ASI Supplier Ratings System.

Attend free education workshops focused on corporate gifts, incentives and recognition programs and hot new apparel items as well as two free Keynotes — including an exciting panel discussion entitled Secrets from the Pros: Cash in on the $45 Billion Incentive Market on Wednesday, September 16, at 7:45 a.m. prior to the acclaimed Supplier Secrets Keynote.

Those new to the industry can also attend the New Distributor Success Clinic on Tuesday, September 15, which will feature classes designed for those just starting in the advertising specialty industry. Attendees who participate in at least three classes from this track on September 15 will receive a FREE ASI Distributor Success System — a 10 CD (plus introductory DVD) crash course to achieving success in the advertising specialty industry.

An action-packed three-day schedule, including around-the-clock networking, makes the ASI Holiday & Incentives Expo a not-to-be-missed event!
Register today at www.asishow.com for the ASI Holiday & Incentives Expo. ASI distributor and decorator members can also receive up to $100 toward a hotel room. Plus, order discounted tickets to the award-winning musical, The Lion King — new to Las Vegas!

THE ASI ADVANTAGES ROADSHOW IS BACK ON THE ROAD— VISITING THE MIDSOUTH THIS WEEK 
The industry's #1 traveling show, the ASI Advantages Roadshow, is heading back on the road visiting the Midsouth with stops in Indianapolis, August 24; Louisville, August 25; Nashville, August 26; Chattanooga, August 27 and Atlanta, August 28. 

Delivering a productive, one-on-one atmosphere for distributors to meet with top suppliers, the Advantages Roadshow features free education (sponsored by Fields Mfg., asi/54100) from 7:45 a.m.-9 a.m. and 1 p.m.-2 p.m. and exhibit hours from 9 a.m.-1 p.m.

Next stop will be September 8-11 with visits to Pittsburgh, Cleveland, Cincinnati and Chicago.

Visit www.advantagesroadshow.com for complete details. All distributors are invited to attend the Advantages Roadshow for free. No pre-registration is required.


SPONSORED BY


Counselor® PromoGram® is a trademark of the Advertising Specialty Institute. You were sent this newsletter as a benefit of your ASI membership. Copyright 2009, ASI. All Rights Reserved.
If you'd like us to send Counselor PromoGram FREE to anyone else at your company (or to your off-site sales reps), go to www.asicentral.com/newsletters and complete the online form.
Interested in advertising in Counselor PromoGram? Send an email to ddienna@asicentral.com 
Click here to subscribe to Counselor® magazine. You must be a member of ASI to subscribe to this publication. The publisher has a right to refuse subscriptions to non-members.
Advertising Specialty Institute®, 4800 Street Road, Trevose, PA 19053