Plasticad/Arthur Blank De-Lists From ASI
Counselor Top 40 supplier Arthur Blank & Co. (formerly asi/78690), which manufactures the Plasticad Line, has de-listed from ASI. The company, founded in 1934, intends to place a greater emphasis on what a spokesman called "higher end, financial-type cards," rather than promotional products. "We still plan to accept promotional orders
ADVERTISEMENT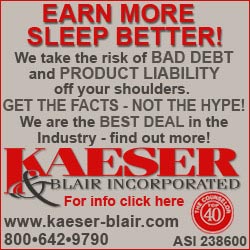 and we're not leaving the industry," says Rick Barbieri, Arthur Blank's director of marketing. "We're just putting our money and focus in a different place."

Arthur Blank, based in Boston for the last 25 years, produces gift, security, travel and pre-paid phone cards, while also offering custom signs, rulers, calendars and luggage tags. According to Barbieri, Arthur Blank is on track to meet sales expectations for 2009. In 2008, the company reported North American ad specialty sales of $48 million, a 4% increase compared to 2007.

Having de-listed from ASI, Arthur Blank will not be eligible for Counselor's Top 40 supplier list in 2010.
ADVERTISEMENT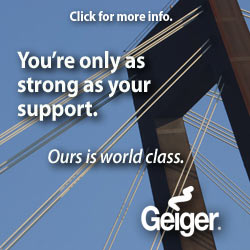 Sanford To Close Wisconsin Plant, Relocate Staff
Counselor Top 40 supplier Sanford Business-To-Business (asi/84833) has announced plans to close its Janesville, WI, facility and eventually relocate its sales and administrative staff to Illinois by March 2010. Sanford will move its decoration operations to an existing site in Mexicali, Mexico, resulting in a loss of factory jobs in Janesville. "We will continue to work closely with our distributor partners through the transition," said Kristie Schnier, Sanford's director of business-to-business sales, in an interview with Counselor. "The goal is to create only a positive effect for customers."

According to Schnier, "the vast majority" of Sanford's office and sales staff will have opportunities to continue with the company. Schnier said it remains "too early" in the process to know how many employees will relocate. Sanford's customers are being encouraged to continue to work with their sales representative during the transition. There will be no changes to Sanford's external sales structure. The plant closure will effectively end the nearly 120-year history of the Parker Pen Company in Janesville. Sanford's parent company, Newell Rubbermaid, purchased Parker Pen a decade ago. The custom pen label is one of several offered by Sanford.

The plant closure and relocation plan follows the announcement of key management changes at the company, which took place in June. Bob Stoltz, who had served as president of Sanford Business-To-Business since 2002, left the company two months ago. Stoltz said it was his decision to leave and he "was not caught off guard" by the management restructuring. Sanford has not announced a successor to Stoltz.

A subsidiary of Newell since 1992, Sanford Business-To-Business reported sales of $63.4 million in 2008 after generating $69.3 million in 2007, a revenue drop of 8.5%.
ADVERTISEMENT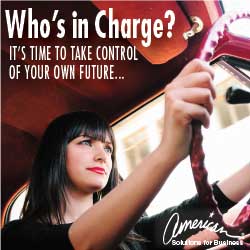 Three Canadian Suppliers Merge Into New Company
Citing tougher market conditions and a strong fit of combined leadership, a trio of mid-sized Canadian suppliers has decided to form a new, single company. Starting August 24, Hydeport (asi/63095), Precidio Promo (asi/79300) and AdBlock will operate under the name DezineCorp. "Increasingly, this is a tougher and tougher market to compete in," says DezineCorp President Bill Yelland, formerly the vice president of Precidio. "We believed that by combining our talents, we would have a much stronger senior team and stronger team throughout the organization."
Yelland confirms that all three brands will be serviced by DezineCorp, and that the new corporation will continue to sell the majority of products available before (both Precidio and AdBlock sold drinkware, while Hydeport offered leather and business goods). "These are exciting times," says DezineCorp CEO Paul Bami, formerly of Hydeport. "The combination of these three brands will provide our distributors with top of the line service, quality and a broad range of innovative products."
The new venture was jointly initiated between Yelland and Bami. AdBlock owner Bob Graham will work with DezineCorp as the director of operations. The new company will operate out of Hydeport's offices in Mississauga, Ontario and will carry a single ASI number. Individually, each of the supplier companies had less than $10 million in revenues apiece.
Says Yelland, "I spent the last several months talking to people that I've known for many years in the industry, and I thought that it was the best fit of people, as well as the companies."
ADVERTISEMENT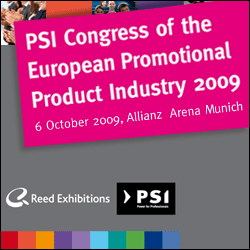 Podcast: Secrets Of The Best Places To Work 


On Tuesday's ASI Internet Radio Show, the hosts spoke to callers from a couple of this year's Counselor Best Places to Work. These are the industry companies that were voted on by their employees as the top workplaces in the ad specialty market. In this podcast, listen to how two of these companies create office environments that staffers want to go to every day.         
Click here to listen to the Best Places to Work call-in segment from Tuesday's show.
If you'd like to check out a recording of the whole online radio show, go to www.asicentral.com/radio. And, don't forget to join us next Tuesday, August 25, for our next broadcast. Log on to www.asicentral.com/radio at 10:30 am eastern time and give us a call at 215-953-4979 to hear your voice on the air. We want to hear from you!
Counselor Unveils 2009 Best Places To Work
In a positive sign for industry companies, Counselor's 2009 Best Places to Work survey reveals increasing employee satisfaction with industry companies. The second annual survey, which is conducted by outside research firm Quantum Market Research, resulted in more companies receiving higher overall scores after surveying their employees. For that reason, Counselor has expanded its list of Best Places to Work from 50 last year to 60 in 2009.

Click here to see the full list of 60 companies that will be honored in Counselor's September issue.

The complete 1-60 rankings of this year's Best Places to Work in the ad specialty industry will be unveiled next month in the September issue of Counselor and online at www.CounselorMag.com on August 31.
New Courses Available on ASI Education's Online Learning Center 
Be sure to register at www.syberworks.com/asicentral for some exciting new courses available exclusively to ASI members. Brought to you by ASI Education, Online Learning is the newest and most convenient way for distributors to get educated. On-demand, self-paced courses are the perfect way for distributors and decorators to learn more about the advertising specialty industry and hone their skills as top ad specialty salespeople and brand consultants. We've launched this online campus that provides educational courses and information for the promotional products professional.
NEW: Steps to Selling Success. As you begin touting your company and its services through direct mail campaigns, e-mail marketing efforts and good, old fashioned networking, you're going to be generating some leads. But not all leads are created equal. One of the first things you'll learn in this course is how to qualify leads so that you're spending your sales efforts on the most promising ones. Of course, your marketing efforts alone won't give you all of the leads that you need. This is where the rest of this course comes in. We'll show you how to cold call as effectively and painlessly as possible, plus offer valuable strategies for getting referral business. In addition, we'll tell you what to ask a prospect and how to win them over when you secure a meeting. And, as a final step, we'll show you how to get a client to sign on the dotted line. Register now www.syberworks.com/asicentral.
Course Track: New Distributor Success
Take these online courses today:
* Nailing Down the Basics. No matter what industry you're in, there's a code you need to crack in order to do business successfully, insider terminology you need to understand, business practices you need to learn and even etiquette you need to follow. The advertising specialties industry is no different. To get a piece of the industry's $20 billion-dollar pie, you've got to learn the best practices that industry veterans already know. There are pricing codes and lingo to navigate, new technology and business processes to master, and important tricks that will help you develop positive relationships with suppliers. In this course, you'll learn how to navigate this industry, including how to submit a purchase order, research suppliers, and understand pricing codes and decorating lingo. Register now at www.syberworks.com/asicentral.
* Marketing Your New Business. One of the crucial steps to building a solid base of clients is to dedicate a portion of your company's resources to marketing your business. In this course, you'll learn how to attract new prospects and customers by adding a variety of tools to your marketing arsenal, including direct mail and e-mail marketing campaigns, and relatively new marketing tactics such as social networking. When you finish this course, you'll be well versed in how to craft a complete marketing campaign, measure its success, and learn how to become a master at networking. Register now www.syberworks.com/asicentral.
In The News
Natural Trends LLC (asi/73497) has introduced the GoPac, a reusable zip lock pouch containing three hand sanitizer wipes, sun screen, insect repellent or lens cleaner wipes. 
Teamworkx LLC, an iPROMOTEu (asi/232119) affiliate, was honored with the APEX 2009 Award of Excellence in the "Most Improved Brochures, Manuals & Reports" category for its work on the CCOF Organic Directory and Resource Guide. 
Tri-Mountain/Mountain Gear (asi/92125) has debuted its 2010 line through its digital catalog, launching racewear for the first time. To view the racewear line, go to: www.tmracewear.com.
EmailExpress SUPPLIER SPECIALS
Flat rate prices, first rate quality!  asi/700456  - Flat rate prices, first rate quality! Get flat rate digitizing with fast turnaround and exceptional quality so you can lower your costs and increase your apparel sales. Free trial order plus exclusive ASI offer! View Special...
New! Flu Kit from Justin Case  asi/63698  - New! Personal Protection Kit from Justin Case, Just in Time for the Flu Season! Call today for more information 877-761-8998 or visit us on-line at justincase-usa.com. View Special...
EQP on Tire Gauges, Solar Key Ring Flashlights and Calendar Magnets  asi/57956  - Graphco Line asi/57956 Through 10/31/09, get EQP on tire gauges and solar LED lights. Order calendar magnets and get EQP and have your setup charges waived through 12/31/09 or while supplies last. Visit our website for more information View Special...
Environmentally Friendly Totes  asi/65595  - Order Now - 1-888-KOOLPAK or visit us at www.koolpak.com View Special...
Check Out Our Pen Flash Drives! Perfect for Executive Gifts.  asi/37218  - Free Shipping, 1 or 2 color Imprint, Free Set-Up Fees! View Special...
Carefree Casuals Offers Distributors a Chance to Win $1000.00  asi/43851  - From August 1st through September 15th all Clients who review a purchased product on www.CarefreeCasuals.com will be entered into a drawing to win $1000 courtesy of our review provider PowerReviews.com. View Special...
Clear back packs, back to school sale!!!!!!!!!  asi/37980  - Visit us online www.bagworldpromo.com View Special...
Explore The Brand Power of Reed Leather....  asi/81172  - Explore The Brand Power of Reed Leather.... View Special...
6 Panel Twill Cap for $1.99 including Embroidery  asi/68463  - 6 Panel Twill Cap for $1.99 including 5,000 Stitches of embroidery View Special...
Post-it(R) brand - 10 cent Distributor Self Promotion Special!   asi/91240  - Check out the 10 cent Distributor Only Special! View Special...
15% Off & Free Shipping from Raglady.com!  asi/44748  - Welcome ASI Members! Take 15% On Your Entire Purchase! Please click here to see RagLady's recommendations for ASI Members! View Special...
HEAVY WEIGHT COTTON TEE SALE  asi/63302  - Summer Tee Sale View Special...
Photographic Quality Images Printed on Emblems (ASI/SAGE/D.C.)  asi/98264  - : Perfect Print Sublimated Emblems allow photographic quality images to be printed right onto emblems. Each emblem can either be heat sealed or sewn onto apparel, hats, bags, you name it. No artwork or set-up charges*, 25 piece minimum quantity View Special...
Visit Bag Makers Next Week For Free Stuff  asi/37940  - Visit Bag Makers At The ASI Virtual Trade Show For Free Stuff View Special...
It's THE Season!  asi/40624  - 100% Custom. Your Design, Your Colors View Special...
Recyclable Grocery Tote  asi/65595  - Order Now - 1-888-KOOLPAK or visit us at www.koolpak.com View Special...
New Embroidery Lettering Software from Brother - New Embroidery Lettering Software from Brother View Special...
Back to School Blowout on 500 pcs starting at $5.53 net  asi/37218  - Free Shipping, 1 or 2 color Imprint, Free Set-Up Fees! View Special...
NEW Breast Cancer Awareness Bags - FREE setup  asi/75731  - New breast cancer awareness stock design bags. Free setup charge. View Special...
Distributor Coupons: Unlimited Use Through 8/31  asi/91530  - Enjoy sizzling savings with Corvest's distributor coupons. Present any catalog item from Adva-Lite, Toppers or It's All Greek To Me, or choose one of our new mid-year products, and apply your choice of coupon to your purchase.Valid throug 8/31 View Special...
TURN OPEN INVOICES INTO CASH IMMEDIATELY  asi/820128  - TURN YOUR OPEN INVOICES INTO CASH IMMEDIATELY! A Quick & Easy Approach to Improve Your Cash Flow. We are not a bank...you can qualify regardless of your credit and the process to obtain finding is surprisingly quick and easy. View Special...
Lapel Pins Ready in 5 Days or Less + Free Set-Up!  asi/73285  - Need custom lapel pins in a hurry? No problem! We deliver on time, every time...Guaranteed! View Special...
The following are the dates and locations for The ASI Show in 2009:
ASI Holiday & Incentives Expo, Las Vegas: September 15-17
Plus, don't miss the ASI Advantages Roadshow, the industry's #1 traveling show. Visit www.advantagesroadshow.com for the complete schedule!



SPONSORED BY


Counselor® PromoGram® is a trademark of the Advertising Specialty Institute. You were sent this newsletter as a benefit of your ASI membership. Copyright 2009, ASI. All Rights Reserved.
If you'd like us to send Counselor PromoGram FREE to anyone else at your company (or to your off-site sales reps), go to www.asicentral.com/newsletters and complete the online form.
Interested in advertising in Counselor PromoGram? Send an email to ddienna@asicentral.com 
Click here to subscribe to Counselor® magazine. You must be a member of ASI to subscribe to this publication. The publisher has a right to refuse subscriptions to non-members.
Advertising Specialty Institute®, 4800 Street Road, Trevose, PA 19053