Colin Powell Named Keynoter At ASI Orlando
The ASI Show announced this morning that General Colin Powell will be speaking at The ASI Show in Orlando on January 5, 2010. The former Chairman of Joint Chiefs of Staff and Secretary of State will give a speech entitled "Leadership: Inspiration for Extraordinary Times," in which General Powell is expected to provide strategies for practicing true leadership and taking charge during times of great change. 
ADVERTISEMENT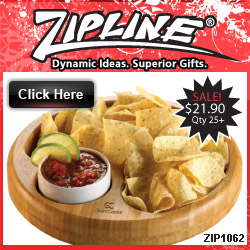 "We are thrilled to have such a motivating leader as our keynote speaker at The ASI Show Orlando," said Timothy M. Andrews, president and CEO of ASI. "General Powell's topic will be timely, as distributors, suppliers and decorators aim to kick off the New Year in a positive way. General Powell spoke to a standing-room-only audience at our show three years ago with great reviews, and we are delighted that he will be joining us again."

For more information on General Powell's keynote or to register for The ASI Show in Orlando, go to www.asishow.com.
ADVERTISEMENT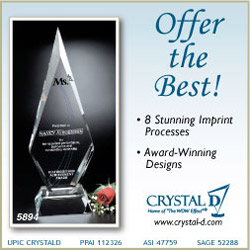 Polyconcept North America Names New President; Unveils Sales Strategy
As first reported in a Breaking News Alert on Friday, Polyconcept North America, the parent company of Bullet Line (asi/42424), Journalbooks (asi/91340) and Leed's (asi/66887), announced that David Nicholson has been named president of the organization. Michael Bernstein, who had been CEO of Polyconcept North America, will remain active in the company's global operations and will retain the vice chairman title of Polyconcept, the largest global supplier of promotional products.

"David has been with Leed's for 17 years and is extraordinarily capable to take the reins of Polyconcept North America," Bernstein said. "He's been by my side, as president of Leed's, while I ran PCNA and will transition into his new role seamlessly, assuming a wide range of responsibilities. I will continue with my role as vice chairman of Polyconcept, overseeing our global interests and retaining my position as a Polyconcept board member."

While the three Polyconcept North America subsidiaries will still operate independently, they will now have a single sales force representing all three brands. "A unified sales force was always part of our plan for Polyconcept North America, and until now we have been focused internally on the requirements to support it," Nicholson said. "Given the opportunities that we see for all three brands in this changing market, the timing is right to capitalize on this and take this final step of our long-term strategy. It allows us to take advantage of the strength of our award-winning sales team and offer our distributors more options."

Polyconcept North America is currently the second-largest supplier in the North American ad specialty market. The company reported 2008 total revenues of $391 million.
ADVERTISEMENT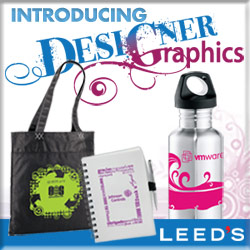 Tuesday Morning Radio Show Live On The Air 


Every Tuesday morning from 10:30am eastern time to 11:00am, a team of ASI editors debate the most important topics facing the industry. We also, of course, offer our own off-beat look at the market. This morning, we broke the news of Colin Powell making a return engagement at The ASI Show Orlando in January, and we talked to callers from companies on Counselor's Best Places to Work list. 
If you missed the show, don't worry. A recording is now available at www.asicentral.com/radio. And, don't forget to join us next Tuesday, August 25, for our next broadcast. Log on to www.asicentral.com/radio at 10:30am eastern time and give us a call at 215-953-4979.
Also, make sure to check out our special broadcast of the show tomorrow morning in conjunction with ASI's second Virtual Trade Show. Join us at 10:30 am on Wednesday. And to register for the Virtual Trade Show, go to www.asicentral.com/vts.
ADVERTISEMENT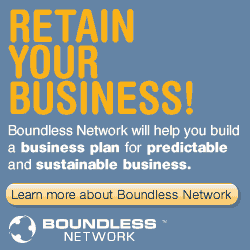 FTC Cracks Down On Greenwashing Claims
The Federal Trade Commission (FTC) has charged four non-industry apparel manufacturers with deceptively marketing their products as eco-friendly when the companies' production processes were, in fact, harmful to the environment. "With the tremendous expansion of green claims in today's marketplace, it is particularly important for the FTC to address deceptive environmental claims," said David Vladeck, director of the FTC's Bureau of Consumer Protection.
The accused companies, which use the business names of Jonäno, Mad Mod, Pure Bamboo and Bamboosa, have claimed some of their clothing products are made from bamboo fiber. Instead, the FTC says those clothes are actually made of rayon, a man-made fiber created from the cellulose found in plants and trees and processed with a harsh chemical. With its latest action, the FTC is pledging to more tightly scrutinize greenwashing, a term used to describe unsubstantiated environmental claims about products. "When companies sell products woven from man-made fibers, such as rayon," Vladeck says, "it is important that they accurately label and advertise those products."
While Jonäno, Mad Mod and Pure Bamboo have agreed to settlements, the FTC is continuing litigation against Bamboosa, also known as The M Group. None of the accused companies have acknowledged wrongdoing, but the settling manufacturers have agreed to end their eco-friendly claims.
To support fair advertising among manufacturers, the FTC has produced a new publication designed to help businesses properly sell clothing and textile products that are made from bamboo. For more information and for FTC compliance rules, go to: www.ftc.gov.
ADVERTISEMENT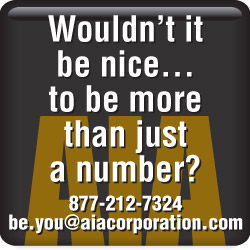 The Joe Show: F&B Accessories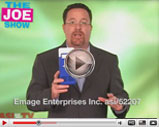 In this episode of The Joe Show, Counselor Managing Editor Joe Haley shows off some cool accessories for food and beverages. Have a restaurant industry client looking for a unique promo? This episode is for you.

Click here to watch The Joe Show.
ADVERTISEMENT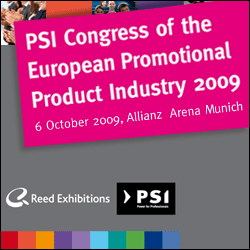 Survey: Industry Firms Use Social Networks For Business
A new ASI survey confirms that social networking is gaining popularity as a sales and promotional tool among distributors, suppliers and decorators. Nearly 90% of survey respondents feel social networking already is or will become a good way to publicize their business in the future. In addition, more than half of those surveyed expect to increase the amount of time they spend using social networking sites over the next two years.

While there's no consensus about which networking site will be most relevant in the future within the ad specialty industry, LinkedIn and Facebook clearly hold significant value today. Almost 76% of distributors and 70% of suppliers use LinkedIn for business, while 59% of distributors and 62% of suppliers have Facebook accounts. The vast majority of respondents are aware of Twitter, however only 12% of distributors and 18% of suppliers currently have Twitter accounts. MySpace is commonly known as a social networking site, but only 20% of distributors and 15% of suppliers use MySpace for work purposes. Among respondents, the usage of YouTube is mostly personal, with very small numbers of distributors, suppliers and decorators using the video sharing Web site for business.

The survey also shows that a significant number of respondents who use MySpace (22% among distributors) have inactive accounts. By comparison, there are very few LinkedIn accounts that are inactive. Respondents are also more likely to have separate business and personal accounts for Facebook and Twitter.

A total of 1,364 industry professionals responded to the survey, which took place earlier this summer.
Obituary: Martha Nichols, Dard Products
Martha Nichols, the first non-family member ever hired by Cary Shevin at Dard Products (asi/48500), passed away on August 11 after a period of recent illness. Nichols, who worked at Dard during five decades, was 79. "Martha came in one day looking for a job, so I taught her how to print and we worked side by side for two years," says Shevin, Dard's president. "She was a wonderful worker and a wonderful person."
Nichols was born, raised and educated in Alabama, where she graduated from Selma University in 1950. She later relocated to Chicago with her husband John. Nichols began her career at Dard in 1961, printing items by hot stamping. After work increased and additional employees were hired, Nichols became the supervisor of Dard's printing department. "She was a very good and fast printer," says Shevin. "She was one of the best."
In 1999, Nichols retired to spend more time with her family, but soon returned to Dard, where she worked for eight more years. Most recently, Nichols worked in Dard's sample department. Known for her kind and engaging demeanor, Nichols often greeted co-workers with compliments and unmistakable enthusiasm. Nichols' unique talents were evident within her home as well. She especially enjoyed planning elaborate holiday meals, creating meat rubs, pound cakes and candied yams to go along with fried turkeys.
A funeral was held for Nichols on Saturday, August 15 at Calvary Baptist Church in Chicago, IL. Nichols is survived by her husband John, her sister Nellie as well as several children, grandchildren and great-grandchildren.

Counselor Unveils 2009 Best Places To Work
In a positive sign for industry companies, Counselor's 2009 Best Places to Work survey reveals increasing employee satisfaction with industry companies. The second annual survey, which is conducted by outside research firm Quantum Market Research, resulted in more companies receiving higher overall scores after surveying their employees. For that reason, Counselor has expanded its list of Best Places to Work from 50 last year to 60 in 2009.

Click here to see the full list of 60 companies that will be honored in Counselor's September issue.

The complete 1-60 rankings of this year's Best Places to Work in the ad specialty industry will be unveiled next month in the September issue of Counselor and online at www.CounselorMag.com on August 31. 
New Courses Available on ASI Education's Online Learning Center 
Be sure to register at www.syberworks.com/asicentral for some exciting new courses available exclusively to ASI members. Brought to you by ASI Education, Online Learning is the newest and most convenient way for distributors to get educated. On-demand, self-paced courses are the perfect way for distributors and decorators to learn more about the advertising specialty industry and hone their skills as top ad specialty salespeople and brand consultants. We've launched this online campus that provides educational courses and information for the promotional products professional.
NEW: Steps to Selling Success. As you begin touting your company and its services through direct mail campaigns, e-mail marketing efforts and good, old fashioned networking, you're going to be generating some leads. But not all leads are created equal. One of the first things you'll learn in this course is how to qualify leads so that you're spending your sales efforts on the most promising ones. Of course, your marketing efforts alone won't give you all of the leads that you need. This is where the rest of this course comes in. We'll show you how to cold call as effectively and painlessly as possible, plus offer valuable strategies for getting referral business. In addition, we'll tell you what to ask a prospect and how to win them over when you secure a meeting. And, as a final step, we'll show you how to get a client to sign on the dotted line. Register now www.syberworks.com/asicentral.
Course Track: New Distributor Success
Take these online courses today:
* Nailing Down the Basics. No matter what industry you're in, there's a code you need to crack in order to do business successfully, insider terminology you need to understand, business practices you need to learn and even etiquette you need to follow. The advertising specialties industry is no different. To get a piece of the industry's $20 billion-dollar pie, you've got to learn the best practices that industry veterans already know. There are pricing codes and lingo to navigate, new technology and business processes to master, and important tricks that will help you develop positive relationships with suppliers. In this course, you'll learn how to navigate this industry, including how to submit a purchase order, research suppliers, and understand pricing codes and decorating lingo. Register now at www.syberworks.com/asicentral.
* Marketing Your New Business. One of the crucial steps to building a solid base of clients is to dedicate a portion of your company's resources to marketing your business. In this course, you'll learn how to attract new prospects and customers by adding a variety of tools to your marketing arsenal, including direct mail and e-mail marketing campaigns, and relatively new marketing tactics such as social networking. When you finish this course, you'll be well versed in how to craft a complete marketing campaign, measure its success, and learn how to become a master at networking. Register now www.syberworks.com/asicentral.
In The News
All-In-One (asi/34256) has launched new online videos featuring products like GermShield anti-microbial pens and the Giant Pencil. To watch the videos, go to: www.allinoneline.com/video.
Cadett Marketing (asi/155450) has changed its address to: 183 Market Street, Saddle Brook, NJ 07663. The company can be reached at: 201-880-1926 (phone) and 201-880-1930 (fax).
eCompanyStore (asi/185782) has been recognized for Outstanding Achievement in Web site Development by the Interactive Media Awards for its work on the Microsoft online company store.
iPROMOTEu (asi/232119) has announced that 14 distributors affiliated with the company in July, representing $4.175 million in annual sales volume. Among the new affiliates are: Monica Carney, Galleria Advertising Specialties, Lake Elsinore, CA; Willie Crase, E-Scape, Inc. Pro-Motion, Martin, KY; Robert Crusco, Graphics Unlimited, Inc., Newport, DE; Scott Dahlke, Ultimate Apparel and Promotions, LLC, Appleton, WI; T.L. Floyd, Jr., Promotional Xpressions, Baltimore, MD; Sandy Heinz, Atlantic Logowear LLC, Midlothian, VA; Pamela Hendrix, Customized Promotional Products, Osage Beach, MO; Will Nicklin, Riverside Promotions, Topeka, KS; Dave Oplinger, DOPROMO, Lapel, IN; Stephanie Paauwe, In Stock Marketing, Ferndale, MI; Andrew Silvia, Starquix, Doral, FL; Dean Veneman, Capitol Promo, Inc., Verona, WI; Lenora White, White House Promotions, Mableton, GA. 
Sabina (asi/84470) has added a new freight equalization point in Pittsburgh, PA, complementing its four other locations of Orlando, Las Vegas, Dallas and Toledo. 
Starline (asi/89320) has announced that Christy Kaiser of Geiger (asi/202900) and Amanda Abbott of Sonic Enterprises LLC (asi/329865) were the first winners of Starline's Win a Wii contest.
World Emblem (asi/98264) is ranked 4,805 on the 2009 Inc. 5000, a list of the fastest growing private companies in America. 
People On The Move
Digispec (asi/49716) has hired Chad Ealy as sales counselor and Robin Fink as sales manager.
EmailExpress SUPPLIER SPECIALS
Flat rate prices, first rate quality!  asi/700456  - Flat rate prices, first rate quality! Get flat rate digitizing with fast turnaround and exceptional quality so you can lower your costs and increase your apparel sales. Free trial order plus exclusive ASI offer! View Special...
New! Flu Kit from Justin Case  asi/63698  - New! Personal Protection Kit from Justin Case, Just in Time for the Flu Season! Call today for more information 877-761-8998 or visit us on-line at justincase-usa.com. View Special...
EQP on Tire Gauges, Solar Key Ring Flashlights and Calendar Magnets  asi/57956  - Graphco Line asi/57956 Through 10/31/09, get EQP on tire gauges and solar LED lights. Order calendar magnets and get EQP and have your setup charges waived through 12/31/09 or while supplies last. Visit our website for more information View Special...
Environmentally Friendly Totes  asi/65595  - Order Now - 1-888-KOOLPAK or visit us at www.koolpak.com View Special...
Check Out Our Pen Flash Drives! Perfect for Executive Gifts.  asi/37218  - Free Shipping, 1 or 2 color Imprint, Free Set-Up Fees! View Special...
Carefree Casuals Offers Distributors a Chance to Win $1000.00  asi/43851  - From August 1st through September 15th all Clients who review a purchased product on www.CarefreeCasuals.com will be entered into a drawing to win $1000 courtesy of our review provider PowerReviews.com. View Special...
Clear back packs, back to school sale!!!!!!!!!  asi/37980  - Visit us online www.bagworldpromo.com View Special...
Explore The Brand Power of Reed Leather....  asi/81172  - Explore The Brand Power of Reed Leather.... View Special...
6 Panel Twill Cap for $1.99 including Embroidery  asi/68463  - 6 Panel Twill Cap for $1.99 including 5,000 Stitches of embroidery View Special...
Post-it(R) brand - 10 cent Distributor Self Promotion Special!   asi/91240  - Check out the 10 cent Distributor Only Special! View Special...
15% Off & Free Shipping from Raglady.com!  asi/44748  - Welcome ASI Members! Take 15% On Your Entire Purchase! Please click here to see RagLady's recommendations for ASI Members! View Special...
HEAVY WEIGHT COTTON TEE SALE  asi/63302  - Summer Tee Sale View Special...
Photographic Quality Images Printed on Emblems (ASI/SAGE/D.C.)  asi/98264  - : Perfect Print Sublimated Emblems allow photographic quality images to be printed right onto emblems. Each emblem can either be heat sealed or sewn onto apparel, hats, bags, you name it. No artwork or set-up charges*, 25 piece minimum quantity View Special...
Visit Bag Makers Next Week For Free Stuff  asi/37940  - Visit Bag Makers At The ASI Virtual Trade Show For Free Stuff View Special...
It's THE Season!  asi/40624  - 100% Custom. Your Design, Your Colors View Special...
Recyclable Grocery Tote  asi/65595  - Order Now - 1-888-KOOLPAK or visit us at www.koolpak.com View Special...
New Embroidery Lettering Software from Brother - New Embroidery Lettering Software from Brother View Special...
Back to School Blowout on 500 pcs starting at $5.53 net  asi/37218  - Free Shipping, 1 or 2 color Imprint, Free Set-Up Fees! View Special...
NEW Breast Cancer Awareness Bags - FREE setup  asi/75731  - New breast cancer awareness stock design bags. Free setup charge. View Special...
Distributor Coupons: Unlimited Use Through 8/31  asi/91530  - Enjoy sizzling savings with Corvest's distributor coupons. Present any catalog item from Adva-Lite, Toppers or It's All Greek To Me, or choose one of our new mid-year products, and apply your choice of coupon to your purchase.Valid throug 8/31 View Special...
TURN OPEN INVOICES INTO CASH IMMEDIATELY  asi/820128  - TURN YOUR OPEN INVOICES INTO CASH IMMEDIATELY! A Quick & Easy Approach to Improve Your Cash Flow. We are not a bank...you can qualify regardless of your credit and the process to obtain finding is surprisingly quick and easy. View Special...
Lapel Pins Ready in 5 Days or Less + Free Set-Up!  asi/73285  - Need custom lapel pins in a hurry? No problem! We deliver on time, every time...Guaranteed! View Special...
THE ASI HOLIDAY & INCENTIVES EXPO IN LAS VEGAS — FREE REGISTRATION DEADLINE TOMORROW
The free registration deadline for ASI distributors members for the brand-new ASI Holiday & Incentives Expo, taking place September 15-17 at the Sands Expo Center in Las Vegas, is tomorrow, August 19! As the industry's first and only national trade show focused on products for the important fall and holiday selling seasons and the place to preview what's hot for 2010, you'll spend quality time with top-notch suppliers — all with four or more stars in the ASI Supplier Ratings System.
Attend free education workshops focused on corporate gifts, incentives and recognition programs and hot new apparel items as well as two free Keynotes — including an exciting panel discussion entitled Secrets from the Pros: Cash in on the $45 Billion Incentive Market on Wednesday, September 16, at 7:45 a.m. prior to the acclaimed Supplier Secrets Keynote.
Those new to the industry can also attend the New Distributor Success Clinic on Tuesday, September 15, which will feature classes designed for those just starting in the advertising specialty industry. Attendees who participate in at least three classes from this track on September 15 will receive a FREE ASI Distributor Success System — a 10 CD (plus introductory DVD) crash course to achieving success in the advertising specialty industry.
An action-packed three-day schedule, including around-the-clock networking, makes the ASI Holiday & Incentives Expo a not-to-be-missed event!
Register today at www.asishow.com for the ASI Holiday & Incentives Expo. ASI distributor and decorator members can also receive up to $100 toward a hotel room. Plus, order discounted tickets to the award-winning musical, The Lion King — new to Las Vegas!
THE ASI ADVANTAGES ROADSHOW IS BACK ON THE ROAD — VISITING THE MIDSOUTH NEXT WEEK
The industry's #1 traveling show, the ASI Advantages Roadshow, is heading back on the road visiting the Midsouth with stops in Indianapolis, August 24; Louisville, August 25; Nashville, August 26; Chattanooga, August 27 and Atlanta, August 28. 
Delivering a productive, one-on-one atmosphere for distributors to meet with top suppliers, the Advantages Roadshow features free education (sponsored by Fields Mfg., asi/54100) from 7:45 a.m.-9 a.m. and 1 p.m.-2 p.m. and exhibit hours from 9 a.m.-1 p.m.
Visit www.advantagesroadshow.com for complete details. All distributors are invited to attend the Advantages Roadshow for free. No pre-registration is required.
The following are the dates and locations for The ASI Show in 2009:
ASI Holiday & Incentives Expo, Las Vegas: September 15-17
Plus, don't miss the ASI Advantages Roadshow, the industry's #1 traveling show. Visit www.advantagesroadshow.com for the complete schedule!




SPONSORED BY


Counselor® PromoGram® is a trademark of the Advertising Specialty Institute. You were sent this newsletter as a benefit of your ASI membership. Copyright 2009, ASI. All Rights Reserved.
If you'd like us to send Counselor PromoGram FREE to anyone else at your company (or to your off-site sales reps), go to www.asicentral.com/newsletters and complete the online form.
Interested in advertising in Counselor PromoGram? Send an email to ddienna@asicentral.com 
Click here to subscribe to Counselor® magazine. You must be a member of ASI to subscribe to this publication. The publisher has a right to refuse subscriptions to non-members.
Advertising Specialty Institute®, 4800 Street Road, Trevose, PA 19053