ADVERTISEMENT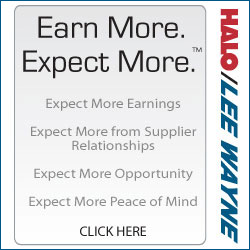 Supplier 2Q Sales Fall 18%, Show Improvement
According to a newly released ASI survey, industry supplier revenues fell 17.9% in the second quarter of 2009 compared to the similar period in 2008. While a significant decline, it's less than the first quarter drop of 21.1%. By comparison, a recent ASI survey showed a second quarter sales drop of 14% among distributors, after a 17.6% decline in the first quarter.
In total, second quarter 2009 supplier sales decreased by $573 million versus the second quarter of 2008, based upon the annual industry forecast. Among the supplier respondents, 68% reported a decrease in sales in the second quarter, easily outdistancing the 18% that reported an increase. Nearly half of respondents (47%) anticipate sales during the second half of 2009 will be lower than in the second half of 2008, with large suppliers (over $10 million in sales) showing more optimism.
The third quarter 2009 sales study will be published in October.
ADVERTISEMENT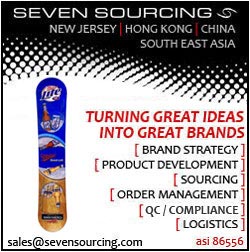 Product Safety Law Takes Effect Friday
Beginning August 14, government officials will officially begin enforcing specific measures within the intensely debated Consumer Product Safety Improvement Act (CPSIA). The law, designed to increase the safety of children's products, will significantly reduce the amount of lead permitted in toys and require manufacturers to label and track items with permanent, non-adhesive markings. The labeling and tracking rules, which have been a cause of concern for manufacturers, officially take effect on Friday and the law calls for violators to be fined up $15 million. "I plan to enforce the CPSIA," said Inez Tenenbaum, the newly appointed chairman of the Consumer Product Safety Commission (CPSC), in a recent interview with the Associated Press. "We will follow the statute."

In May, the CPSC rejected a one-year CPSIA stay sought by some manufacturers who argued the law was too broad and forced far too expensive testing. Within the ad specialty industry, suppliers support the CPSIA, as long as the promotional message of clients is not overridden by labeling rules. "We feel we'll be in compliance as long as we make a good faith effort to facilitate tracking," said Rick Brenner, president and CEO of Prime Line (asi/79530), in an interview earlier this year with Counselor.

Specifically, Section 103 of the CPSIA requires a tracking label to provide "marks that will enable the ultimate purchaser to ascertain the manufacturer or private labeler, the location and date of production of the product and cohort information." In addition, manufacturers are not permitted to attach labeling tags or adhesive labels to fabrics, which some believe complicates the design process of certain items.

Besides different tracking rules, the CPSIA introduces a new standard for the allowance of lead in children's products. The limit will become 300 parts per million, half the amount currently permitted. The CPSIA requirements apply to all products primarily manufactured for children age 12 or younger that are made on or after August 14, 2009. Tenenbaum believes manufacturers have had adequate time to prepare for the CPSIA requirements, although she has said the CPSC will continue to provide guidance for smaller businesses to ensure safe products.

Click here for more information on CPSIA and the impending new regulations. 
ADVERTISEMENT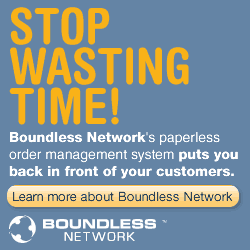 The Joe Show: Calendars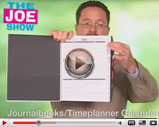 In this episode of The Joe Show, Counselor Managing Editor Joe Haley displays some of the newest calendars available in the market. As calendars are one of the most popular recurring orders from clients, it's important to stay up on the latest trends. Joe has the info you need in this episode.
Click here to watch The Joe Show.
ADVERTISEMENT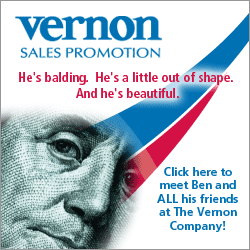 Sunscope Acquires Affinity
Completing its second acquisition in as many weeks, Counselor Top 40 supplier Sunscope (asi/90075) has purchased California-based Affinity (asi/33150). Financial terms were not disclosed. "In looking at Affinity, it was like looking into a mirror on a smaller scale," says Sunscope COO Dilip Bhavnani. "Affinity is run by a third-generation family member. It's a completely debt-free company, with great clients. Also, customer service is paramount in what they do."

Established a century ago, Affinity manufactures leather and vinyl products, generating annual revenues of under $3 million. Its CEO, Herb Fisher, will continue to lead the company, which is transferring its small staff to Sunscope's headquarters in Commerce, CA. "Sunscope's backing will create new opportunities and exciting possibilities for the business," said Fisher, in a statement.

According to Bhavnani, the deal was negotiated quickly. "It was done in a matter of weeks," he says. "Affinity offered us a product category that we've not traditionally been a player in."

The announcement of the Affinity acquisition comes only one week after Sunscope's purchase of New Jersey-based Premium Shapes (asi/79387). "We're still looking to be aggressive in finding ways to grow our business, either organically or through acquisitions," says Bhavnani. 
ADVERTISEMENT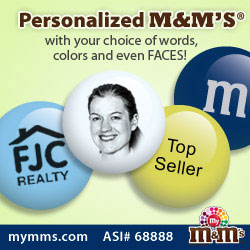 Tuesday Morning Radio Show Live On The Air 


Every Tuesday morning from 10:30am eastern time to 11:00am, a team of ASI editors debate the most important topics facing the industry. We also, of course, offer our own off-beat look at the market. This morning, we doled out holiday gift advice to callers, debated the new product safety law taking effect this week, and talked about one promo stunt that went horribly wrong. 

If you missed the show, don't worry. A recording is now available at www.asicentral.com/radio. And, don't forget to join us next Tuesday, August 18, for our next broadcast. Log on to www.asicentral.com/radio at 10:30am eastern time and give us a call at 215-953-4979. 
ADVERTISEMENT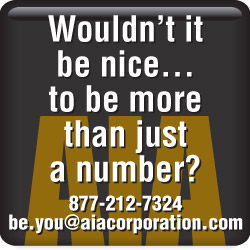 Counselor Unveils 2009 Best Places To Work
In a positive sign for industry companies, Counselor's 2009 Best Places to Work survey reveals increasing employee satisfaction with industry companies. The second annual survey, which is conducted by outside research firm Quantum Market Research, resulted in more companies receiving higher overall scores after surveying their employees. For that reason, Counselor has expanded its list of Best Places to Work from 50 last year to 60 in 2009.
Click here to see the full list of 60 companies that will be honored in Counselor's September issue.
The complete 1-60 rankings of this year's Best Places to Work in the ad specialty industry will be unveiled next month in the September issue of Counselor and online at www.CounselorMag.com on August 31.
Rate The Counselor Power 50 And Make New Nominations
Counselor is now compiling its Power 50 list for 2009 – our recognition of the industry's most influential individuals – and we're looking for feedback from you. Click here to see the list of last year's Power 50 and let us know whether you think the members are more or less influential today than they were a year ago. Or, if you know of someone who should be on the list but isn't, please write his or her name and company information in the space provided. Also, make sure to include a reason why you think the nominee belongs on this year's Power 50 list. We look forward to your input.
New Courses Available on ASI Education's Online Learning Center 
Be sure to register at www.syberworks.com/asicentral for some exciting new courses available exclusively to ASI members. Brought to you by ASI Education, Online Learning is the newest and most convenient way for distributors to get educated. On-demand, self-paced courses are the perfect way for distributors and decorators to learn more about the advertising specialty industry and hone their skills as top ad specialty salespeople and brand consultants. We've launched this online campus that provides educational courses and information for the promotional products professional.

NEW: Steps to Selling Success. As you begin touting your company and its services through direct mail campaigns, e-mail marketing efforts and good, old fashioned networking, you're going to be generating some leads. But not all leads are created equal. One of the first things you'll learn in this course is how to qualify leads so that you're spending your sales efforts on the most promising ones. Of course, your marketing efforts alone won't give you all of the leads that you need. This is where the rest of this course comes in. We'll show you how to cold call as effectively and painlessly as possible, plus offer valuable strategies for getting referral business. In addition, we'll tell you what to ask a prospect and how to win them over when you secure a meeting. And, as a final step, we'll show you how to get a client to sign on the dotted line. Register now www.syberworks.com/asicentral.

Course Track: New Distributor Success
Take these online courses today:
* Nailing Down the Basics. No matter what industry you're in, there's a code you need to crack in order to do business successfully, insider terminology you need to understand, business practices you need to learn and even etiquette you need to follow. The advertising specialties industry is no different. To get a piece of the industry's $20 billion-dollar pie, you've got to learn the best practices that industry veterans already know. There are pricing codes and lingo to navigate, new technology and business processes to master, and important tricks that will help you develop positive relationships with suppliers. In this course, you'll learn how to navigate this industry, including how to submit a purchase order, research suppliers, and understand pricing codes and decorating lingo. Register now atwww.syberworks.com/asicentral.

* Marketing Your New Business. One of the crucial steps to building a solid base of clients is to dedicate a portion of your company's resources to marketing your business. In this course, you'll learn how to attract new prospects and customers by adding a variety of tools to your marketing arsenal, including direct mail and e-mail marketing campaigns, and relatively new marketing tactics such as social networking. When you finish this course, you'll be well versed in how to craft a complete marketing campaign, measure its success, and learn how to become a master at networking. Register now www.syberworks.com/asicentral.
In The News
Bassett Logo Products LLC (asi/133633) has acquired DC Embroidery (asi/173691) and has moved its combined operations to the following address: 3 Research Drive, #6, Branford, CT 06405.
RatePoint Inc., an ASI affiliate, has announced that its co-founder and chief technology officer, Mike Rowan, was selected by Boston Business Journal as a '40 Under 40' honoree.
Rizzi Designs LLC. (asi/309132) has won an all-expenses-paid trip to New York City, where company executives Rochelle Rizzi and Sandra Neuman will meet with business entrepreneur Norm Brodsky and take part in a photo shoot for Inc. Magazine.
Spector & Co. (asi/88660) has launched its fall 2009 catalog and is offering a 10% discount on all catalog orders invoiced by September 30.
The Allen Company (asi/34330) has joined Facebook and Twitter and plans to post company updates, specials and trade show information.
People On The Move
Custom HBC Corporation (asi/47934) has appointed Stacy Samuelson to the newly created position of key account concierge.

Guild Line (asi/43425) has announced that Big River Marketing will provide sales representation in ND, SD, NE, KS, MO, IA, MN, WI, IL, MI, IN and OH.

Universal Promotions Inc. (asi/92977) has named Sarah Manley to the newly created position of marketing director.

Vitronic Promotional Group (asi/93990) has selected Brian Hiner to serve as regional sales manager for IL, IN and MI and has selected Bob Heintz to serve as regional sales manager for PA, NJ, DE, MD, DC and VA.
EmailExpress SUPPLIER SPECIALS
Check Out our Specials on 100 pc Flash Drives - Free Shipping, Free Set Ups asi/37218 - Free Shipping, 1 or 2 color Imprint, Free Set-Up Fees! View Special...
Elite4Print.com's New lowered prices and SUMMER PROMOTION asi/51916 - Elite4print.com believes in offering the lowest price for great products. Our print experts will guide your towards a solution. We have competitive pricing, wonderful customer service, more products and great quality! View Special...
New Outdoor Promotional Product ! asi/84496 - A NEW and BETTER way for your customers to BRAND and SELL! their products outdoors. View Special...
12' WIND FLAGS W/ ART $180 AND OTHER SPECIALS asi/53455 - INFLATABLES BLOWOUT SUMMER DISTRIBUTOR SPECIALS. AIR DANCERS, WIND FLAGS AND ROOFTOP ARE IN DEMAND. MADE IN THE USA. FULL SUPPORT, WEBSITE AND SITE FOR YOUR CUSTOMERS TO VIEW ALSO. DEDICATED DISTRIBUTOR WEBSITE AND NON BRANDED WEBSITE View Special...
Coming Soon...and just in time! asi/62985 - Just in time for award and recognition season comes J.Charles' 2010 line-up of exciting new products designed for the budget conscious. In 2010 J.Charles continues our commitment to NO Gotcha charges and the finest quality products and service! View Special...
Building Brand Awareness with Inflatable Advertising by Jet Creations! Factory Direct! asi/63340 - Optimize your advertising area & create memorable messages with JetCreations! Light weight and made of heavy duty fabric, you can setup, takedown and transport this anywhere in your lot or take it to events for brand recognition! View Special...
Hottest new product for 2009! asi/79939 - Turn any computer into a high-def television! View Special...
Debco ASI 48885 introduces it's brand new GREEN Book asi/48885 - Featuring over 250 eco-friendly product solutions, Debco is pleased to offer Debco Inspirations 2. View Special...
Brand new golf product for Fall 2009. Unique and guaranteed to set you apart from the crowd! asi/37892 - New, unique, golf promo item your clients will love and their clients will use! View Special...
Limited Time Blowout Pricing on Personalized 2010 Calendars! asi/55092 - Personalized 2010 Calendars. Individual names might be spelled out in autumn leaves or emblazoned across the winter sky. Great for clients, employees and holiday gifts! View Special...
5,000 Stitches Included Embroidery Special asi/68463 - FLAME THEME Embroidery Special with 5,000 stitches View Special...
The Next Level Apparel $1.95 Tee. asi/73867 - Juniors 32 single Boy friend Tee. Call and find out about same day shipments and other great styles. 310.631.4955 View Special...
Great Pricing on Standard Stick Drives Tier 1 Memory asi/37218 - Free Shipping, 1 or 2 color Imprint, Free Set-Up Fees! View Special...
GOOD, BETTER, BEST- SCARVES FROM 365SOURCE. YOUR CUSTOM IMPORT ORDER SUPPLIER !! asi/75644 - GOOD, BETTER, BEST- SCARVES FROM 365SOURCE. YOUR CUSTOM IMPORT ORDER SUPPLIER !! View Special...
S&S Activewear T-shirt Giveaway--while they last! asi/84358 - Gildan T-shirt GIVEAWAY! View Special...
Green innovation ... And some great pricing too asi/58152 - Green Leaf is raising the bar when it comes to going green. We now offer a program to reclaim your clients old billboards and transform them into promotional works of art. View Special...
$2.99 Polos and Oxfords asi/85988 - ScreenMates/ Century Place is clearing out the following styles at $2.99 for all sizes and all colors. Choose from over 40 styles up to 70% off. Go to our website and look on ESP to learn more. Call today while supplies last! View Special...
The Eco Grocery Tote Collection asi/65595 - Order Now - 1-888-KOOLPAK or visit us at www.koolpak.com View Special...
iPlus USB - Always imitated... Never duplicated asi/62853 - iPlus USB - Always imitated... NEVER Duplicated View Special...
3 Great Specials all Free! asi/73285 - Pick your summer special. Use one or all three. Free shipping on lapel pins, 10% free goods on custom coins, and Free mold on custom award rings! View Special...
The Revenue Builder for Every Client asi/36558 - Make an impact for attention & new business with Digital Logo Table Covers by Display Solutions. (9) stock background fabric colors to match or contrast full front panel imprint offering the richest color & highly detailed print available. View Special...
THE ASI HOLIDAY & INCENTIVES EXPO IN LAS VEGAS — FREE REGISTRATION DEADLINE NEXT WEEK
The free registration deadline for ASI distributors members for the brand-new ASI Holiday & Incentives Expo, taking place September 15-17 at the Sands Expo Center in Las Vegas, is next Wednesday, August 19! As the industry's first and only national trade show focused on products for the important fall and holiday selling seasons and the place to preview what's hot for 2010, you'll spend quality time with top-notch suppliers — all with four or more stars in the ASI Supplier Ratings System.


Attend free education workshops focused on corporate gifts, incentives and recognition programs and hot new apparel items as well as two free Keynotes — including an exciting panel discussion entitled Secrets from the Pros: Cash in on the $45 Billion Incentive Market on Wednesday, September 16, at 7:45 a.m. prior to the acclaimed Supplier Secrets Keynote.


Those new to the industry can also attend the New Distributor Success Clinic on Tuesday, September 15, which will feature classes designed for those just starting in the advertising specialty industry. Attendees who participate in at least three classes from this track on September 15 will receive a FREEASI Distributor Success System — a 10 CD (plus introductory DVD) crash course to achieving success in the advertising specialty industry.


An action-packed three-day schedule, including around-the-clock networking, makes the ASI Holiday & Incentives Expo a not-to-be-missed event!


Register today at www.asishow.com for the ASI Holiday & Incentives Expo. ASI distributor and decorator members can also receive up to $100 toward a hotel room. Plus, order discounted tickets to the award-winning musical, The Lion King — new to Las Vegas!

THE ASI ADVANTAGES ROADSHOW IS BACK ON THE ROAD— VISITING THE MIDSOUTH


The industry's #1 traveling show, the ASI Advantages Roadshow, is heading back on the road visiting the Midsouth with stops in Indianapolis, August 24; Louisville, August 25; Nashville, August 26; Chattanooga, August 27 and Atlanta, August 28.


Delivering a productive, one-on-one atmosphere for distributors to meet with top suppliers, the Advantages Roadshow features free education (sponsored by Fields Mfg., asi/54100) from 7:45 a.m.-9 a.m. and 1 p.m.-2 p.m. and exhibit hours from 9 a.m.-1 p.m.

Visit www.advantagesroadshow.com for complete details. All distributors are invited to attend the Advantages Roadshow for free. No pre-registration is required.

The following are the dates and locations for The ASI Show in 2009:
ASI Holiday & Incentives Expo, Las Vegas: September 15-17
Plus, don't miss the ASI Advantages Roadshow, the industry's #1 traveling show. Visit www.advantagesroadshow.com for the complete schedule!



SPONSORED BY


Counselor® PromoGram® is a trademark of the Advertising Specialty Institute. You were sent this newsletter as a benefit of your ASI membership. Copyright 2009, ASI. All Rights Reserved.
If you'd like us to send Counselor PromoGram FREE to anyone else at your company (or to your off-site sales reps), go to www.asicentral.com/newsletters and complete the online form.
Interested in advertising in Counselor PromoGram? Send an email to ddienna@asicentral.com 
Click here to subscribe to Counselor® magazine. You must be a member of ASI to subscribe to this publication. The publisher has a right to refuse subscriptions to non-members.
Advertising Specialty Institute®, 4800 Street Road, Trevose, PA 19053