| | | | |
| --- | --- | --- | --- |
| | | | ADVERTISEMENT |
Besides different tracking rules, the CPSIA introduces a new standard for the allowance of lead in children's products. The limit will become 300 parts per million, half the amount currently permitted. The CPSIA requirements apply to all products primarily manufactured for children age 12 or younger that are made on or after August 14, 2009. Tenenbaum believes manufacturers have had adequate time to prepare for the CPSIA requirements, although she has said the CPSC will continue to provide guidance for smaller businesses to ensure safe products.

Click here for more information on CPSIA and the impending new regulations.
ADVERTISEMENT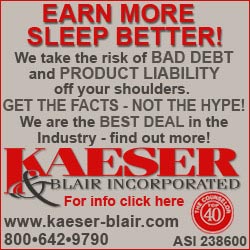 Three Companies Achieve QCA Accreditation
Three of the founding members of the Quality Certification Alliance (QCA) have announced that they're the first to attain the organization's full accreditation. QCA announced yesterday that BDA (asi/137616), Gemline (asi/56070) and Logomark (asi/67866) are the first firms within the 14-member organization to successfully go through the whole process of ensuring safety of their products and manufacturing processes.

A QCA member begins the accreditation process by first endorsing a self-certification. It then proceeds to a self-assessment step, followed by a third-party audit. Finally, a scorecard is created based on the results of the third-party audit, and the QCA board uses the scorecard as the foundation for granting accreditation.

"This has been a humbling experience. Going through the rigorous accreditation process has allowed us to vastly improve what we deliver," said Trevor Gnesin, president of Logomark. "I wanted to step up and reaffirm the trust our distributor partners have placed in Logomark, and receiving QCA accreditation has accomplished this goal."

Jonathan Isaacson, CEO of Gemline, said that the safety audits of suppliers should be a good endeavor for the industry overall. "I am proud of this important achievement, and it's a positive step for our industry," he said. "I'm also thankful for the establishment of the QCA Accreditation program, as it not only helps ensure product quality and safety but also provides recognition to leaders in the field and brings more attention to these critical issues."
ADVERTISEMENT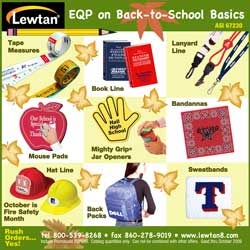 Podcast: Hot List Members Share Secrets


On Tuesday's ASI Internet Radio Show, the show hosts unveiled the second-annual Counselor Hot List – a group of 40 people who are shaking up the market with unique and aggressive approaches to business. And during Tuesday's show, a couple of members of this year's Hot List called in to discuss why they made the list and what they're doing to stay on the cutting edge in the ad specialty industry. Check out their stories by listening to this podcast.  
Click here to listen to the Counselor Hot List report from Tuesday's show. And, click here to view the whole 2009 Hot List. which is an entirely different group of people from the 2008 Counselor Hot List. Click here to see the Hot List Class of 2008.
If you'd like to check out a recording of the whole online radio show, go to www.asicentral.com/radio. And, don't forget to join us next Tuesday, August 11, for our next broadcast. Log on to www.asicentral.com/radio at 10:30am eastern time and give us a call at 215-953-4979 to hear your voice on the air.
ADVERTISEMENT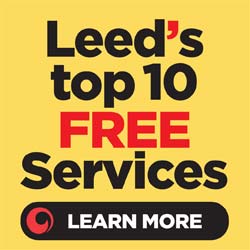 Counselor Unveils 2009 Best Places To Work
In a positive sign for industry companies, Counselor's 2009 Best Places to Work survey reveals increasing employee satisfaction with industry companies. The second annual survey, which is conducted by outside research firm Quantum Market Research, resulted in more companies receiving higher overall scores after surveying their employees. For that reason, Counselor has expanded its list of Best Places to Work from 50 last year to 60 in 2009.

Click here to see the full list of 60 companies that will be honored in Counselor's September issue.

The complete 1-60 rankings of this year's Best Places to Work in the ad specialty industry will be unveiled next month in the September issue of Counselor and online at www.CounselorMag.com on August 31.
ADVERTISEMENT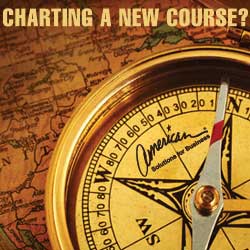 Rate The Counselor Power 50 And Make New Nominations
Counselor is now compiling its Power 50 list for 2009 – our recognition of the industry's most influential individuals – and we're looking for feedback from you. Click here to see the list of last year's Power 50 and let us know whether you think the members are more or less influential today than they were a year ago. Or, if you know of someone who should be on the list but isn't, please write his or her name and company information in the space provided. Also, make sure to include a reason why you think the nominee belongs on this year's Power 50 list. We look forward to your input.
ADVERTISEMENT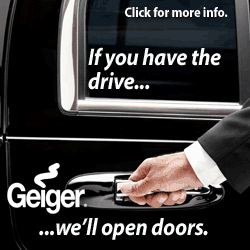 New Course Available On ASI Education's Online Learning Center
Be sure to register for this exciting new ASI Education Online Learning course that's available exclusively to ASI members:

New Distributor Success Track: Marketing Your New Business 

One of the crucial steps to building a solid base of clients is to dedicate a portion of your company's resources to marketing your business. In this course, you'll learn how to attract new prospects and customers by adding a variety of tools to your marketing arsenal, including direct mail and e-mail marketing campaigns, and relatively new marketing tactics such as social networking. When you finish this course, you'll be well versed in how to craft a complete marketing campaign, measure its success, and learn how to become a master at networking.
Click here to experience ASI Education's virtual learning community. Be sure to login regularly – we're continually adding new courses from our New Distributor Success System.
Brought to you by ASI Education, Online Learning is the newest and most convenient way for distributors to get educated. On-demand, self-paced courses are the perfect way for distributors and decorators to learn more about the advertising specialty industry and hone their skills as top salespeople and brand consultants. We've launched this online campus that provides educational courses and information for the promotional products professional.
Don't Miss the Industry's Best Networking Event!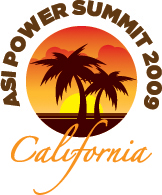 The ASI Power Summit, at the La Costa Resort & Spa in Carlsbad, CA, from November 1-3, is the place to be to mingle with industry VIPs and determine your business strategy for 2010 and beyond. With plenty of networking time and education sessions sure to spark a wealth of business ideas, the third annual ASI Power Summit will certainly inspire and motivate attendees.
Click Here to view the agenda and to register.
In The News
ActNow Media (asi/31015) announced that it has added new surface materials, thicknesses, sizes and a backing material to its counter mat offerings.
Brother International Corporation is providing a new print head cleaning service for its GT-541 and GT-782 garment printers. For details and to register for the service, go to www.brother.com.
InnerWorkings (asi/168860), a Counselor Top 40 distributor, yesterday reported a second quarter 2009 revenue decrease of 5% when compared to the year-earlier period. The public company (NASDAQ: INWK) reported 2Q revenues of $100.1 million, compared to $105.3 million in 2Q 2008.
R.S. Owens & Co. (asi/75530) has announced improvements to its Web site (www.rsowens.com), including a "one-click" navigation panel, case studies, close out specials and quick ship awards.
The Promotional Specialists (asi/301163) was honored with the "Best Eco-Friendly Product" Award for its launch of the World Clean Air Forest Initiative Clean Air Tree Kit. The award was given by the International Advertising Gift Council, which reviewed 30 submissions from over 30 countries.
TSC Apparel (asi/90518) has introduced a program called TSC Direct on its Web site (www.tscapparel.com), offering customers enhanced mill styles and inventory.



People On The Move
Shumsky Enterprises (asi/326300) has hired Marc Devoe and Tom Emoff as account executives in its promotional division.

Touchstone (asi/345631) has added Tonia Ho as an account executive, based in Oakland, CA.
EmailExpress SUPPLIER SPECIALS
China Direct Pricing, Summer Special for Safety Apparel-$4.50/pc only, Why not try ATT?? asi/30245 - China Direct Pricing, Summer Special for Safety Apparel-$4.50/pc only, Why not try ATT?? View Special...
Shopping For American Made Bags? asi/47971 - USA! USA! View Special...
Elite4Print.com's SUMMER PROMOTION. We are #1 in Print asi/51916 - Are you tired of the run around your printers give you? Try Elite4print.com. Our print experts will guide your towards a solution. We have competitive pricing, wonderful customer service, more products and great quality! View Special...
FIGHT THE FLU WITH A FREE SAMPLE OF OUR NEW FLU FEVER KIT asi/91100 - One of the first signs of the flu is a FEVER. Be prepared this flu season with our new flu fever kit. Includes a Cold & Flu symptom chart, one reusable and two disposable forehead thermometers and instructions for use. Contact us today a free sample View Special...
Last Chance for ASI Chicago Show Specials asi/37218 - Free Shipping, 1 or 2 color Imprint, Free Set-Up Fees! View Special...
Great Value on 4-color Post-it(R) Note Cubes! asi/91240 - Long lasting value and advertising that sticks with Post-it(R) brand. View Special...
Kool Pak's Best Selling Coolers. NEW LOW PRICES... asi/65595 - Order Now - 1-888-KOOLPAK or visit us at www.koolpak.com View Special...
Custom Branded Grocery Gift Card Promotions by USA Connect! asi/92429 - CUSTOM BRANDED GROCERY GIFT CARD PROMOTIONS by USA CONNECT! Come Check Us Out!! Promote with custom branded Grocery Gift Cards! This promotional campaign will get results! FREE custom card design with all orders. Low minimums, unbeatable pricing! View Special...
Innocast Execuline introduces new award line for 2010 asi/62630 - Imagine the possibilities. Any size .. any shape View Special...
.77 CENTS JUMBO & FOLDABLE SHOPPING TOTES! asi/37980 - Visit us online www.bagworldpromo.com. View Special...
50% OFF on Embroidery asi/68463 - Buy Caps at listed price and get 50% OFF on 5,000 stitches one location. View Special...
Custom lapel pins as low as $0.26 net! asi/73285 - Check out our low prices! View Special...
The Recyclable $0.99 Totes asi/65595 - Order Now - 1-888-KOOLPAK or visit us at www.koolpak.com. View Special...
Tier 1 Grade A Memory Flash Drives asi/37218 - Free Shipping, 1 or 2 color Imprint, Free Set-Up Fees! View Special...
Technology Made Easy 20 Hot Styles 1 low price 5 Star ASI Rated Lowest Nets asi/93131 - Technology Made Easy! View Special...
Rustico is a # 1 Hit at Tradeshow asi/84264 - Rustico causes real excitement at ASI Chicago. View Special...
BAGS-HUGE CLEARANCE SALE asi/37980 - Visit us online www.bagworldpromo.com. View Special...
Unbeatable Price asi/88245 - Don't get nickel and dimed. Compare our Included Features. View Special...
Otto Cap's August Monthly Special - as low as $.70! Low Min - 12 pcs. - ASI / 75350 asi/75350 - Otto Cap's August Monthly Special - as low as $.70 with a Low Minimum of 12 pcs. Save Money on Great Deals! View Special...
Free Setup on Non-Woven Tote w/4-Color Process Imprint asi/91530 - Extra-roomy, non-woven tote with 4-color process imprint for only $3.29(C) with FREE set-up! Choose from five colors, all perfect for summer. Offer ends 8/31/09. View Special...
500 Lapel Pins .48ea net Delivered + Free Die! asi/73285 - Free shipping on your next lapel pin order! View Special...
The following are the dates and locations for The ASI Show in 2009:
ASI Holiday & Incentives Expo, Las Vegas: September 15-17
Plus, don't miss the ASI Advantages Roadshow, the industry's #1 traveling show. Visit www.advantagesroadshow.com for the complete schedule!



SPONSORED BY


Counselor® PromoGram® is a trademark of the Advertising Specialty Institute. You were sent this newsletter as a benefit of your ASI membership. Copyright 2009, ASI. All Rights Reserved.
If you'd like us to send Counselor PromoGram FREE to anyone else at your company (or to your off-site sales reps), go to www.asicentral.com/newsletters and complete the online form.
Interested in advertising in Counselor PromoGram? Send an email to ddienna@asicentral.com 
Click here to subscribe to Counselor® magazine. You must be a member of ASI to subscribe to this publication. The publisher has a right to refuse subscriptions to non-members.
Advertising Specialty Institute®, 4800 Street Road, Trevose, PA 19053