ADVERTISEMENT
SHARE PROMOGRAM

ASI NEWS


Experience the New
ESP Web®
A major upgrade for ESP Web features dramatically proactive tools that help distributors work smarter, faster and easier..
Find out more.

ESP Web® Presentations Tool Debuts
Designed to empower distributor sales reps, impress clients and streamline the shopping experience.
Find out more.



ESP WEBSITES


ASI welcomes the following suppliers to the ESP Websites network.
Find out more.



ASI STORE




Find, review, and purchase the latest exclusive ASI

products...
Find out more.




ADVERTISEMENT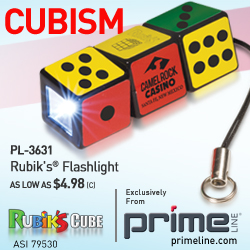 Bangladesh Garment Factory Collapses
An eight-story garment factory collapsed in Savar, Bangladesh, yesterday, killing at least 194 workers and injuring hundreds of others. The collapse, which left dozens of people trapped in debris and rescue personnel scrambling to recover survivors, comes just five months after a fire at Bangladesh's Tazreen Fashions factory killed 112 people.
The latest Dhaka-area disaster is once again bringing attention to the working conditions of Bangladesh's 4,000 garment factories. The nation's government inspectors have been accused by international safety experts of repeatedly overlooking clear structural dangers at various factories, putting workers in harm's way. Following the Tazreen incident, investigators found examples of gross negligence throughout the building and cited a lack of fire safety preparedness.
The main reason, analysts say, that Bangladesh looks past potential safety hazards is because the apparel industry in the Asian nation is booming. Textiles generate $20 billion in Bangladesh annually – ranking the country second in the world behind China – and represent about 80% of the nation's manufacturing exports. Yet, garment workers in Bangladesh are paid comparatively little, with minimum wage in the industry set at approximately $37 per month – enough to pull workers up from poverty, but not enough, human rights observers say, to maintain a reasonable lifestyle.
Because Bangladesh has the lowest labor costs in the world, many Western apparel brands and labels are manufactured there. Walmart, H&M, Gap and Sears are among retailers that have reportedly outsourced the production of clothes there in recent years. The Savar building housed Phantom Apparels Ltd., New Wave Style Ltd., New Wave Bottoms Ltd. and New Wave Brothers Ltd., companies which make clothing for brands including Dress Barn, Benetton and The Children's Place, according to the Associated Press.
Bangladesh officials say more than 600 workers have been rescued from the Savar collapse, although the death toll is expected to rise.