ADVERTISEMENT
SHARE PROMOGRAM

ASI NEWS


Experience the New ESP Web®
A major upgrade for ESP Web features dramatically proactive tools that help distributors work smarter, faster and easier.
Find out more.

ESP Web® Presentations Tool Debuts
Designed to empower distributor sales reps, impress clients and streamline the shopping experience.
Find out more.



ESP WEBSITES


ASI welcomes the following suppliers to the ESP Websites network.
Find out more.



ASI STORE




Find, review, and purchase the latest exclusive ASI

products...
Find out more.





ADVERTISEMENT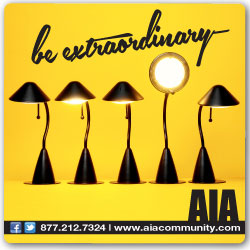 Senate Considers Internet Sales Tax
The U.S. Senate is set to vote on a bill that would allow states to collect taxes from most Internet retailers, regardless of where the merchant is based. The measure, called the Marketplace Fairness Act, would likely end tax-free Internet shopping, provide states with an influx of revenue and greatly benefit brick-and-mortar stores, from giants like Wal-Mart to small mom-and-pop shops.
"The Marketplace Fairness Act is a common-sense piece of legislation necessary to modernize our federal and state understanding of sales-tax laws so that they can keep current with real-world changes in the marketplace," wrote David French, senior vice president at the National Retail Federation, in a letter last week to senators.
The new measure, supporters say, would not levy any additional taxes, but instead reinforce the spirit of previously passed rules. Under current law, Internet retailers must collect taxes from consumers who live in the same state where the company operates. Yet, because of the Supreme Court's 1992 decision in Quill v. North Dakota, retailers are not federally compelled to collect sales taxes when sending products to customers outside of their state. The Court's ruling has given a long-time boost to sites like Amazon and eBay, although a handful of states recently passed laws removing the built-in Internet retail advantage.
While the legislation, if passed, would have an effect on ad specialty industry companies that sell items online, it would impact large businesses the most. That's because there's an important exception in the bill: Companies with out-of-state sales of less than $1 million annually would not be subject to collection, meaning they wouldn't be compelled to hand over sales tax revenues to states they aren't based in.
"It will be interesting to see how this shakes out within each state, and then drilled down to the location where the company resides," says Jim Franklyn, vice president of sales and marketing at Internet-based distributor Inkhead Promotional Products (asi/231159). "The sticky wicket is not going to be what we all think of taxes. Sooner or later the national and state governments will figure out a way to get taxes."
Jason Robbins, president of ePromos Promotional Products (asi/188515), is reserving judgment on the potential effects of the measure. "On the business side of things, our clients need to pay sales or use tax regardless of whether I charged them tax," he says. "However, if small businesses avoid tax and then don't report that, and that is a prevalent practice, then our business could get hurt. I'd need that data to make a decision."  
Analysts on Capitol Hill expect the Senate to easily pass the Marketplace Fairness Act, but they regard passage in the House of Representatives as not quite as likely.