ASI NEWS

New ASI Show in Long Beach, CA
Suppliers and distributors asked and ASI delivered, moving the San Diego show to Long Beach in 2013 to better serve West Coast members.
Find out more.

Starring: Ad Specialties
KUSI-TV in San Diego featured a number of hot products from this week's ASI Show in California.
Find out more.

ASI STORE

Find, review, and purchase the latest exclusive ASI products...
Find out more.


ADVERTISEMENT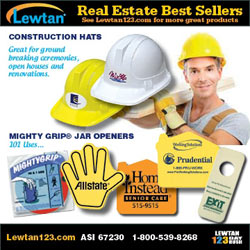 Leed's To Offer Cross Pens
Pittsburgh-based Leed's (asi/66887), a member of Counselor Top 40 supplier Polyconcept North America, has announced the addition of select A.T. Cross (asi/47520) pens to its line of products. Leed's is offering 20 different Cross pens, including rollerball and ballpoint styles, which all will be eligible for one-day turnaround service. "Cross is the most prestigious pen brand in the industry, and we are excited to welcome them into the Leed's portfolio," says Shannon Malaspina, category manager for pens at Leed's. "The brand has long been a symbol of success and achievement, making its products a wonderful way to exhibit appreciation for valued clients and colleagues."
According to the partnership agreement, all Cross pens provided by Leed's will be backed by the retail brand's lifetime guarantee and packaged in Cross-branded gift boxes. "Cross is excited to solidify our commitment to the corporate gift market by announcing our new partnership with Leed's," says Andy Boss, national sales manager for Cross. "While we continue to offer our full breadth of product assortment and industry-leading decoration capabilities through our current business model, Leed's has a distinct advantage in assisting distributors with last-minute needs."
Founded in 1846, the A.T. Cross Company is an international manufacturer of writing instruments, timepieces, journals and other accessories. Through select retailers and distribution partners, its products are sold in more than 100 markets worldwide. According to Boss, the deal with Leed's does not change his company's business model, but instead simply provides more opportunities for sales and customer satisfaction. "We're really excited about this," he says.