Counselor® PromoGram®

Volume 808 / April 19, 2011

SPONSORED BY



Acquisition Marks PCNA Entry Into Apparel Category
As first reported in a Breaking News Alert on Thursday, Counselor Top 40 supplier Polyconcept North America (PCNA) has acquired Trimark Sportswear Group (asi/92122), an apparel supplier based in Ontario, Canada. While financial details of the transaction weren't released, PCNA said it purchased a controlling interest in Trimark from Weston Presidio, a private equity investor. For PCNA, which is the parent company of Bullet (asi/42424), Journalbooks (asi/91340) and Leed's (asi/66887), this deal marks its first
move into the promotional apparel category.

ASI NEWS

Speakers Wanted
ASI Education needs top-notch industry educators who can deliver compelling presentations on business tools and techniques at ASI shows.
Find out more.

And the Winner Is...
The ASI Show attendees choose the 2011 ASI Show New York Advantages New Product Showcase supplier winners.
Find out more.

LOGOMALL
ASI welcomes the following Suppliers to the LogoMall Network
Find out more...
ASI STORE
Find, review, and purchase the latest exclusive ASI products...
Find out more...


ADVERTISEMENT

ADVERTISEMENT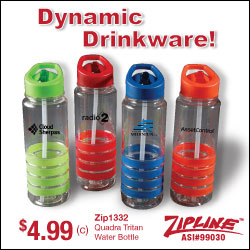 "Apparel was a natural next step for PCNA," said David Nicholson, president of PCNA, in an exclusive interview with Counselor. "We have significant experience in the category via our European division (PF Concept) and it is the largest category here in North America." Yann Leca, CEO of Polyconcept Supplier Group, said: "We could not have imagined a better way to enter North America's largest category, which we already lead in Europe with PF Concept. Trimark has proven category expertise and a strong market reputation. We will now have the opportunity to tap into each other's sourcing and product development capabilities, which will enrich both companies' offerings."
Nicholson confirmed that Trimark, which currently has 100 employees in its Richmond Hill, Ontario facility, will continue to operate as a separate entity with no change in its management or sales teams. Trimark's Chief Executive Officer, Derrick Milne, and President/Chief Operating Officer, Will Andrew, will continue to lead the organization and will serve on PCNA's management committee. Additionally, the Milne family and Andrew have increased their investment in the company as part of the transaction. All distributor programs, policies and terms will remain in place and there will be no change to Trimark's daily operations.
Milne told Counselor that Trimark and PCNA had actually first talked about a deal four years ago, and recently began talks again. "There is a great fit between our companies," said Milne. "The leadership position that Leed's in particular has enjoyed in the U.S. market is similar to the leadership position that we have in Canada on the apparel side. We will only strengthen relationships with our distributors by sharing information, best practices, purchasing power and decorating expertise with Polyconcept."
PCNA, which reported $320.1 million in 2010 North American ad specialty sales, ranked as the fourth-largest supplier on Counselor's Top 40 list last year. Trimark last appeared on the Counselor Top 40 in 2004, at which point it sold River's End Trading Company and focused its sales efforts entirely on the Canadian market.

ADVERTISEMENT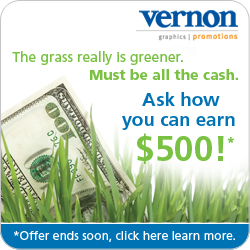 Royal Wedding Is Promo Product Bonanza
The wedding of England's Prince William and Catherine Middleton, taking place on April 29, has become almost impossible to miss in London, and one of the main reasons is the huge number of souvenirs and promotional products that fill shops on nearly every highly trafficked block. While austerity and budget cuts have become the norm in England, the wedding has given tourists a timely reason to visit and locals a reason to spend. The moment the engagement of the two was announced, manufacturers began churning out mugs, plates and commemorative pens. Neil Saunders, consulting director of retail researchers Verdict, predicted to The Telegraph that the sale of royal wedding merchandise could top £26 million [$42.5 million].

Walking through the streets of London, visitors come across everything from William & Catherine compacts, commemorative tea tins, ashtrays and shot glasses to pens, cookie tins, book marks, reusable bags, car flags, and yes, condoms. Click here to see a gallery of images showing Royal Wedding promotional products.

Some promotions offer a more irreverent take on the event, such as a commemorative plate reading "Thanks for the free day off," a "Keep Calm and Marry On" poster, and "Kiss Me Kate" beer. While many of these sales are through retail channels, suppliers and distributors have found a number of other opportunities to capitalize on an event of such national and international interest. "A lot of our supplier members have seized this opportunity and are working with distributors to offer a huge variety of products suitable for all occasions," said Annette Scott, CEO of PROMOTA, a trade association for the ad specialty industry in the UK. "Products such as flags, pens, hats, mugs and badges are the perfect giveaways at community parties or business events."

James Biggin, co-owner of Yorkshire-based Steel City Marketing has seen quite a bit of interest, with clients buying up branded paper crowns, handflags and decorated bunting to incorporate into events they are hosting to correspond with the celebration. But while the prices for William and Kate merchandise can run as high as $3,000 for an 18k white gold replica of Kate's engagement ring, Biggin has primarily seen interest in less-expensive offerings. "It's been bits and bobs really, the very low-end price range stuff," he said. "Clients want to focus on things that they can give away to kids at their events."

Whatever the price point, distributors must adhere to branding guidelines that limit what can appear on the souvenirs, such as they must only use approved images of the royal couple and the official Coat of Arms. Perhaps the biggest restriction for distributors is that merchandise using royal photographs or insignia must be "free from any form of advertisement." To comply with this for clients that want to include their logo on products, distributors can use generic wedding and British imagery. For a client buying handflags for a royal wedding event, Biggin used a Union Jack flag with a central space for the client's logo.

Which royal wedding promo product is your favorite? Check out our online gallery and vote now in our poll.