ASI NEWS

And the Winner Is... The ASI Show attendees choose the 2011 ASI Show New York Advantages New Product Showcase supplier winners. Find out more.

ASI is Hiring
ASI was named a "Best Place to Work" for good reason. Find out why people love working here, and apply for open positions. Find out more.

LOGOMALL
ASI welcomes the following Suppliers to the LogoMall Network.
Find out more...
ASI STORE
Find, review, and purchase the latest exclusive ASI products...
Find out more...


ADVERTISEMENT

ADVERTISEMENT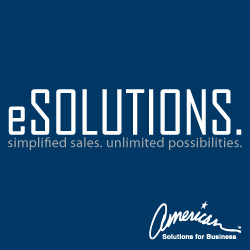 Congress Introduces Online Privacy Bills
Following the urging of President Obama, members of both houses of Congress have authored legislation requiring companies to protect online customer data while also outlining new oversight responsibilities for the Federal Trade Commission (FTC). Called the Commercial Privacy Bill of Rights Act, the measure would force companies to allow consumers to opt-out of having their information sold or disclosed to a third-party for marketing purposes. "This bill requires covered entities to provide consumers in clear and easy-to-understand language what information is being collected and how the information is being used," said Representative Cliff Stearns (R-FL). "It also provides incentives for covered entities to enter into strong self-regulatory standards."
If the legislation is passed, companies would be unable to collect personal information like e-mail addresses and credit card numbers without an individual's consent. The measure would also forbid the collection of even more sensitive data about religion, sexual identity and health. State attorneys general and the FTC would be responsible for enforcing the legislative provisions. "Companies can keep your information for as long as they like or sell it without even letting you know," said Senator John Kerry (D-MA). "You shouldn't have to be a computer genius to opt-out of sharing."
Both of the bills introduced this week do not include the creation of a Do Not Track list similar to the national Do Not Call list related to telemarketing. Instead, the measures offer a FTC-approved five-year self-regulatory program giving certified firms more flexibility in how they implement the bill's provisions, while others would need to follow the letter of the law.
The legislation does have the support of major technology corporations like Microsoft, HP, Intel, and eBay, but online marketing groups argue the measures could undercut the growth of the information economy. According to the Direct Marketing Association (DMA), the information economy will generate $1.931 trillion in the U.S. this year, supporting more than 10 million jobs. "America does not need those brakes applied to this vibrant sector of the economy," said the DMA, in a statement.

ADVERTISEMENT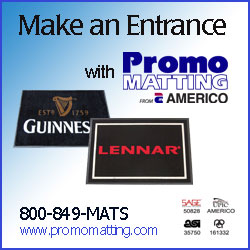 Camsing Begins Integration Plan
Supplier firm Camsing Global is beginning to move some of its operations from Dallas (where Senator Promotional Group USA is located) to its company headquarters in Largo, FL. Camsing, which is the parent company to industry brands Adva-Lite (asi/32145), It's All Greek To Me (asi/62960), Toppers (asi/91530), Senator Promotional Group USA (asi/86390), and China Imprint (asi/43016), says that the first department to relocate will be the writing instrument operations, and the anticipated completion date for this transfer will be the end of April. The business accessories decorating department is expected to make the move before the end of May.
"Freight neutral programs, as well as expedited production schedules are being implemented in Florida to ensure we do not negatively impact customers currently placing orders within these impacted operations located in Dallas transitioning to Florida," said Jason Miller, president of Camsing Global.
Miller said the company's customer service departments will also be combined into the headquarters in Florida by the middle of May, but that its domestic and custom manufacturing operations will remain in the Dallas facility along with inside sales, accounting and several support personnel. "We are keeping a very close focus on our employees and customers through this transition to not only maintain, but improve our service levels," Miller said. "Relocating these departments to our Florida facility will vastly improve our operational efficiencies."
Camsing's brands came together under one umbrella company earlier this year. The company purchased Senator Promotional Group USA in January, and closed its acquisition of the Corvest brands in early March.
ADVERTISEMENT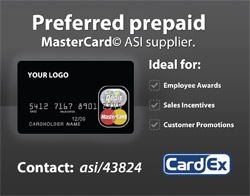 Video Report: News Of The Week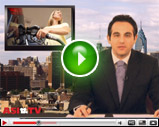 In this episode of Counselor's Industry Update video, we detail a move for one of the largest suppliers in the industry and share data from a new ASI survey on gift cards. Plus, how will marketing strategies change with new privacy legislation being debated in Congress?
Click here to see the trends and to watch Counselor PromoGram's Industry Update.
If you have any news you'd like to see covered on Industry Update or in Counselor PromoGram, please send it to newsdesk@asicentral.com.