American Apparel's Dov Charney: "We're Not Going Bankrupt"

ASI NEWS

ASI is Hiring
ASI was named a "Best Place to Work" for good reason. Find out why people love working here, and apply for open positions. Find out more.

Distributors Heart NYC Find out how many distributor firms flocked to the Big Apple for ASI's trade show and see which event was über popular.
Find out more.

LOGOMALL
ASI welcomes the following Suppliers to the LogoMall Network.
Find out more...
ASI STORE
Find, review, and purchase the latest exclusive ASI products...
Find out more...


ADVERTISEMENT

ADVERTISEMENT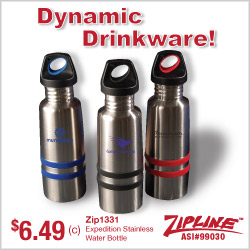 In light of recent headlines reporting that American Apparel (asi/35297) is in financial trouble, Dov Charney said yesterday in an exclusive interview with Counselor that the company would not be going bankrupt. "First of all, the announcement about us possibly seeking bankruptcy protection is something we did as an obligation to shareholders to explain that it's a possibility, however remote," said Charney, the founder, CEO and majority stockholder of American Apparel. "In reality, to say that the company is unstable is not accurate."

While American Apparel, a Counselor Top 40 supplier, suffered net losses of $86.3 million in 2010, its ad specialties sales were only down 1%. Charney, who rarely gives interviews, reached out to shed light on his unconventional company and his role in it. Quoted in the Los Angeles Times as saying the odds are "not even a 1-in-1,000 chance" that American Apparel will file bankruptcy, Charney says the company's ad specialty sales for the first quarter of 2011 are up, and that he sees a very positive trend in the sale of wholesale merchandise to the ad specialty industry. "Things are healthier this year than last year, across the board," he said. "We had difficulties last year in the manufacturing process because we had to change over the workers," he said, referring to an immigration inspection last year that caused the company to replace employees who appeared not to be authorized to work in the U.S. Now with 12,000 employees, the majority of which work in Los Angeles County, Charney says that his workforce has produced more than enough inventory for the season and that its commitment to the ad specialty industry is stronger than ever.

"There's no chance this industry has to worry about me, or American Apparel, leaving," Charney told Counselor. "I've been producing and selling T-shirts in this industry for more than 20 years and I'm not going anywhere. American Apparel will be producing T-shirts 20 years from now, I assure you. Not only that, but I'm committed personally – we've held our inventory that the industry needs. I bought cotton at elevated prices because I didn't want to let down my clients, who were depending on me. Even if we sell the items at a break-even price, we wanted the items to be here and available. I put some of my own money into the company because I felt it was so important. This is about customer service and having a long-term presence and commitment to the ad specialty industry. When people want to buy a white T-shirt made by American Apparel, I want it to be in stock – that's important to me. That's why I walked into the line of fire and said, 'we're producing this inventory one way or another.' People who know me well know that I don't let my customers down."

Charney said that he and American Apparel's management team are very proud of the staff for the way it has produced in the face of financial and inventory pressures. "Despite rising cotton prices and the fact that we had to hire a lot of new workers relating to the immigration intervention we experienced last year, we're still producing over 45-50 million garments this year – we have over 14 million garments in our LA warehouse ready to ship now," Charney said. "The 'can do', entrepreneurial spirit that I love about this industry is alive and well, and we feel it's very important for us to be successful as a 'Made in the USA' producer to the incredible ad specialty industry. Yes, we got hurt a little bit with the cotton prices, but that'll subside. American Apparel and I are survivors. We're going to have a great year and we're not going bankrupt."

ADVERTISEMENT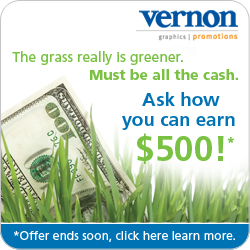 Government Bars Supplier For Made-In-USA Fraud
Following a lengthy investigation, Illinois-based supplier EPS Solutions (asi/51198) has been placed on the federal Excluded Parties List, prohibiting the company from receiving government contracts for a still undetermined period of time. The action was taken against EPS and its owner Jeffrey Richardson after the supplier allegedly provided the U.S. Army with beach towels that were produced overseas, in violation of the Buy American Act and the Berry Amendment.
"Based on a preponderance of the available evidence, Mr. Richardson supplied the Army with an inferior product," officials wrote in a memo obtained by Counselor. "A preponderance of the available evidence shows Mr. Richardson made false statements during the investigation."
According to Army documents, EPS Solutions was awarded a contract to produce 60,000 towels in September 2009 for a total cost of $388,200, or $6.47 per item. Believing the bid price was extremely low for 100% U.S.-made towels, competitors of EPS unsuccessfully protested the awarding of the bid. It wasn't until March 2010 – when EPS offered a questionable pre-production sample that did not include a tag showing product origin – that an investigation was launched. Evidence later showed the towel sample was produced outside of the U.S. and Richardson intended to complete the order with in-stock materials that were essentially a mixture of foreign towels. "Mr. Richardson admitted that the pre-production towel was in fact of Pakistani origin," the memo states.
In July 2010, Army investigators questioned Richardson in greater detail, finding he had altered information on his computer, attempting to avoid further suspicion. "Mr. Richardson obstructed a federal investigation by means of falsifying records in an effort to conceal his crimes," officials wrote.
Then last month, EPS and Richardson were placed in proposed debarment status pending a formal determination by a government official. According to the Army, EPS can protest the allegations and can request a hearing. Multiple calls placed to Richardson by Counselor have not been returned. It is unknown whether criminal charges will be filed, as FBI and Army Fraud Division officials have refused comment on the matter at this time.

ADVERTISEMENT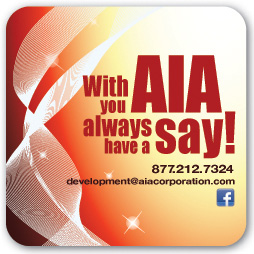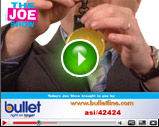 The Joe Show: Hot Items, Cool Ideas
In this episode of The Joe Show, Managing Editor Joe Haley shows off some of the newest items to hit the ad specialty market. Want some ideas to target the education market with? Have a travel industry client looking for that perfect giveaway? The Joe Show has exactly what you need.

Click here to watch this new products edition of The Joe Show.
Want more videos? Subscribe now to our YouTube videos.